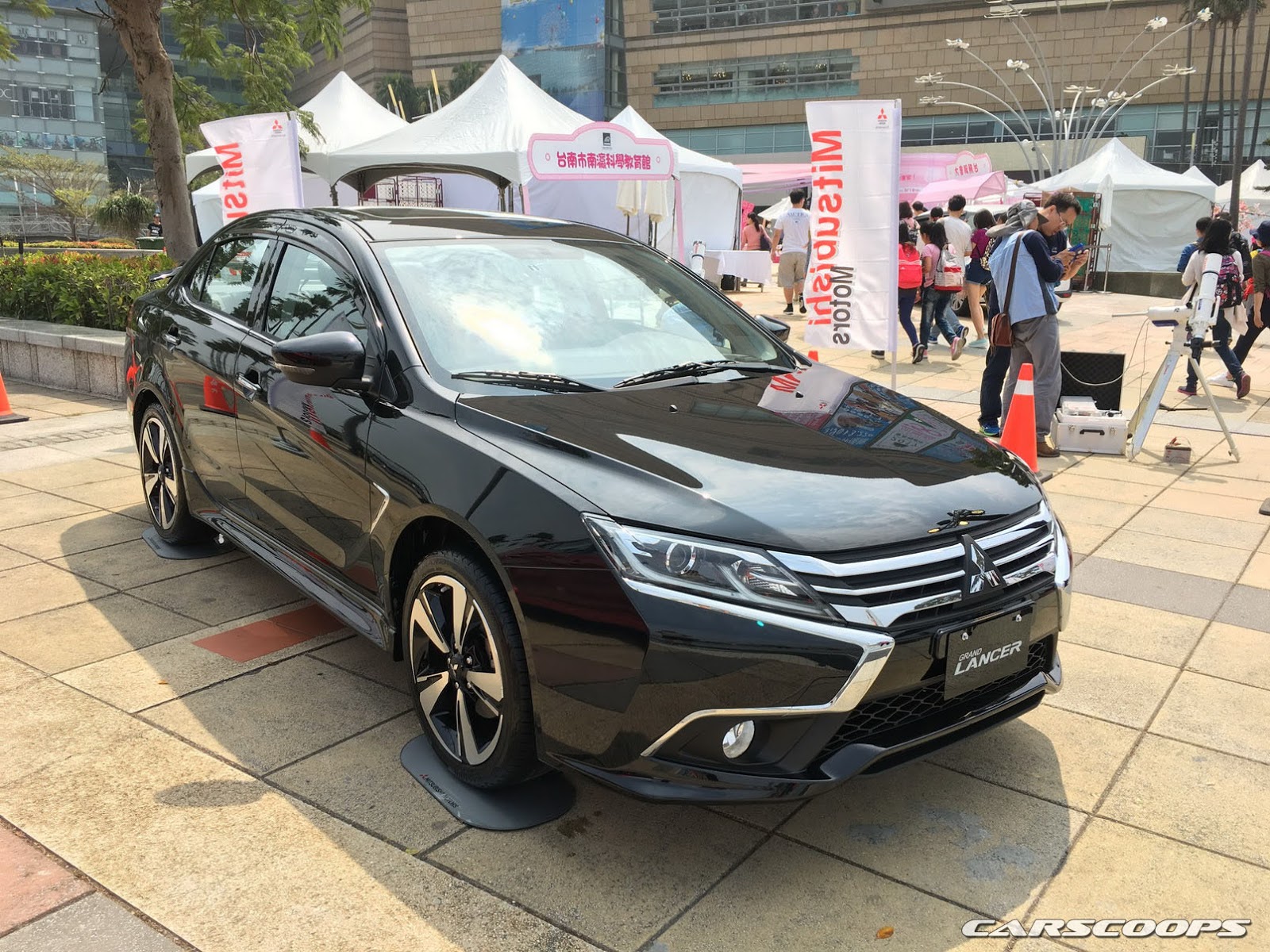 The new Mitsubishi Grand Lancer has become a center of attention for Auto-enthusiasts around the world. The newly launched corporate sedan is being hailed as the most beautiful car of 2017 in some circles of the auto industry. The redesigned bumpers and LED headlamps add to the striking impression of this car. The new Mitsubishi Lancer is a 1.8L top-notch sedan with non-hybrid specifications. Mitsubishi Officials' in Taiwan also claim that this is one of the most fuel efficient 1.8L sedans with a claimed fuel average of 15.4 Km/L. I believe that if we can witness Mitsubishi Lancer as a JDM vehicle in Pakistan, it will manage to chuck out a fierce competition for the new Honda Civic. Here's a brief comparison of Honda Civic and the New Mitsubishi Lancer.
Under the Hood:
While both cars come with a 1.8L CVT transmission, it's quite hard to compare the performance of both these sedans unless we undertake a test ride of the new Mitsubishi Grand Lancer. The M.G Lancer also offers paddle shifters on the steering wheel as a standard, while this option is only available in the 1.5L Turbo Variant of Honda Civic. In technical terms, Mitsubishi Lancer is equipped with a 1.8L SOHC, MIVEC four-cylinder Engine delivering 140bp, whereas the new Civic comes with a SOHC i – VTEC engine producing the same power outputs.
Design: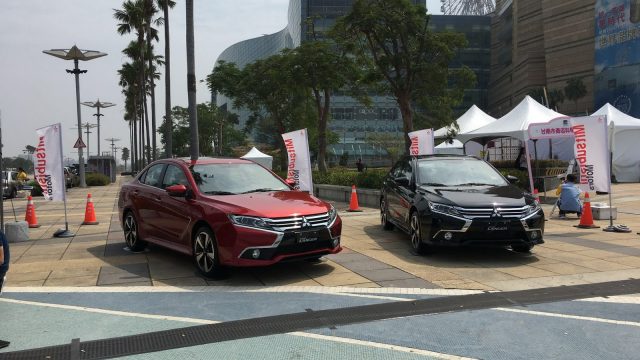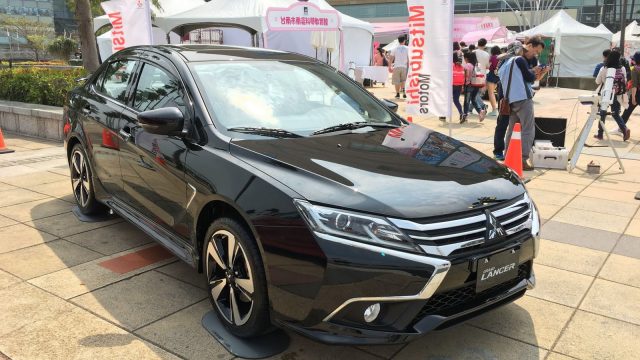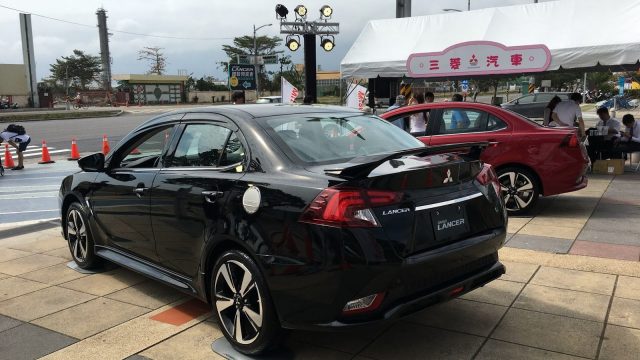 As far as the design in concerned, both of these sedans feature a corporate look with a dab of sporty design in their own way. While the new Mitsubishi Lancer looks similar in design to Honda Civic in many ways, so I would personally rate the design of both cars to 10/10.
Distinctive Features of Mitsubishi Grand Lancer:
Though the new Honda Civic has a great feature line ever witnessed in locally manufactured sedan, the new Mitsubishi Lancer, being a CBU, offers some exceptional features like
• Accident warning system (AWS)
• Emergency brake warning system (EBWS)
• Stability control.
• Hill-start assist.
• Rear child seat anchors.
Interior: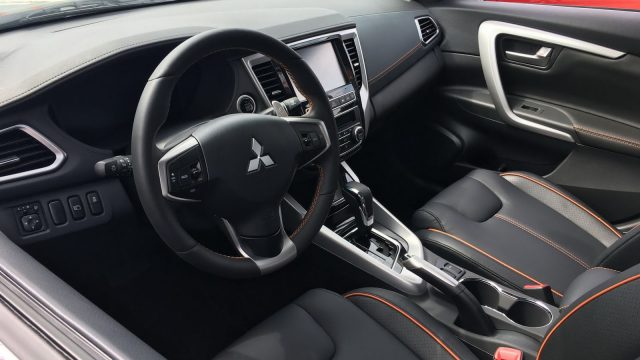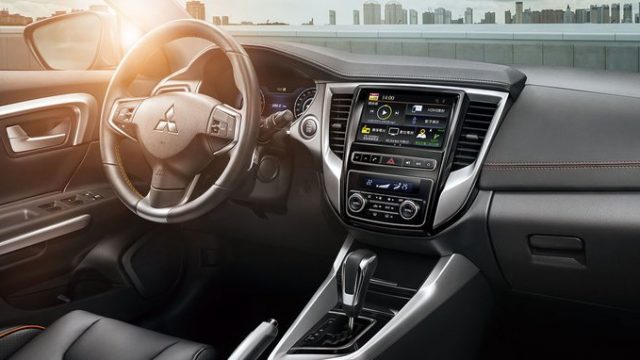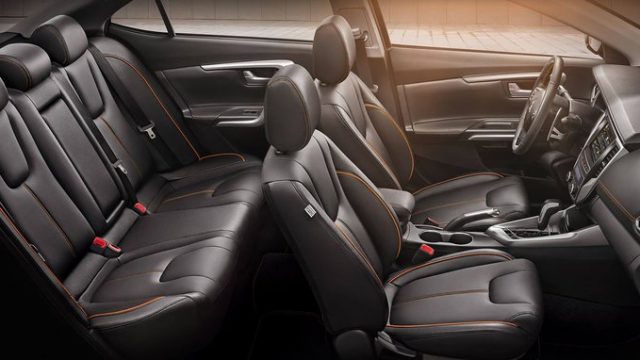 As seen in pictures, the interior of newly launched Mitsubishi Lancer is quite roomy and attractive. The Cabin is quite luxurious as compared to the New Honda Civic. The lush black accessories create a striking effect to the car' interior. While the New Honda Civic also has a roomy and attractive interior, but the black leather seats with orange strip outline in Mitsubishi Lancer stands above all.
What do you think of this car in comparison to the new Honda Civic in Pakistan? Does it possess the potential to compete with a PKDM Honda Civic in Pakistan? Share your thoughts in the comments below.