The idea of personal mobility appeals to everyone globally because it represents the personal, and some semblance of financial freedom. I believe that the word 'Personal Freedom' holds a very sentimental value for us Pakistanis; mainly because of its association with our struggle for this country in the past and today's age. Add to the fact, that our generation has seen the transcendence of information age, we prefer to conceive things uniquely. Because the reality of globalization has really affected our choices and decision making. So you can probably understand my inquisitiveness on the habits of Pakistanis when they buy cars. Interestingly, the recent Auto Industry Survey conducted by PakWheels.com revealed that 60% out of 11000+ participants of the survey, admitted on buying a second hand car while the rest acclaimed to buying a brand new car.
The recently updated stats of Pakistan Automotive Manufacturers Association (PAMA) for the FY:2015-16 reveal the country's all time highest vehicle production of 180,000 units, ever since the inception of Pakistan Automotive Industry in 1953. These figures also raise some questions, which are primarily aimed at the price control and the features that are preferred by Pakistanis, which are continuously ignored by the auto manufacturers. Just take EFi engines introduced by Pak-Suzuki, these engines were introduced in 2012 on the directions of the Pakistani Govt. to confront the lack of compliance with Worldwide Emission Standards.
As I mentioned before, that I believe every vehicle attributes to the personal mobility and freedom, which brings me to wonder the importance of vehicles in general and the concept of a small moving cabin, which one can "drive"; is perhaps one of the most important inventions of this century. The question in today's time, which begets the attention is what is "affordability"? Because today we stand at a point where we want more for spending less. Arguably, the biggest trend one would notice while skimming through the history of "cars" is not confined to acceleration, gizmos and attempts to work on a flying model, it is rather more focused towards personal comfort and cruising. Cars from the 20th century had less refinement in their overall structure, they were sturdy, yes. But they offered very little in terms of reliability, performance and maintenance.
This brings the 21st century under the spotlight. Do we get more for less? The answer is yes in most cases (globally). But one might wonder, where does Pakistan reside in this picture? The recent years have seen modest growth in terms of new models being introduced in Pakistan but the reality is that we can count these models on one hand. And with only 3 major car manufacturers, the competition is not really inspiring.
The years have not been kind to Pakistanis; we used (and still do in Mehran & Bolan's case) to see the old models all the time and we have appreciated the globally obsolete automobiles for over 20 years, which had non-existent security reliance and features. But the times have changed since the beginning of vehicle imports in Pakistan back in 2006-07. People have started realizing the uninspired and sub-par performance of Pakistani Automobiles and have decided to look at the alternatives; although the sudden influence caused by the imported vehicles has led to a slightly different formulation of local market preferences, if compared with the international standards.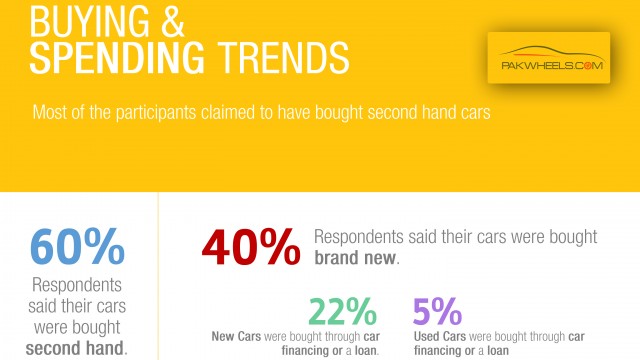 Safety is ranked the foremost feature globally when it comes to the vehicles but in Pakistan, people prefer fuel efficiency, value for money and exterior design to be of more precedence than safety, as reported by the PakWheels.com Auto Industry Survey. All the picture that I have penned so far leads me to conclude this blog entry that for a long time, these auto manufacturers have not addressed to the growing needs of Pakistani people. The changes (e.g: EFi) were forced by the Govt. to be introduced. Who is at fault here? And it's obvious that we have to live by what we have; but that shouldn't mean that we have to conform ourselves to always follow and accept these products offered by our local automobile industry. Is it too much to ask for fuel efficiency? Safety of drivers and passengers by installing air bags? Or is it not feasible for these companies to consider introducing sleeker cars in our local market?
Do let us know on your views, because this survey has been a channel of vocalizing people's thoughts and their preferences in terms of automobiles.