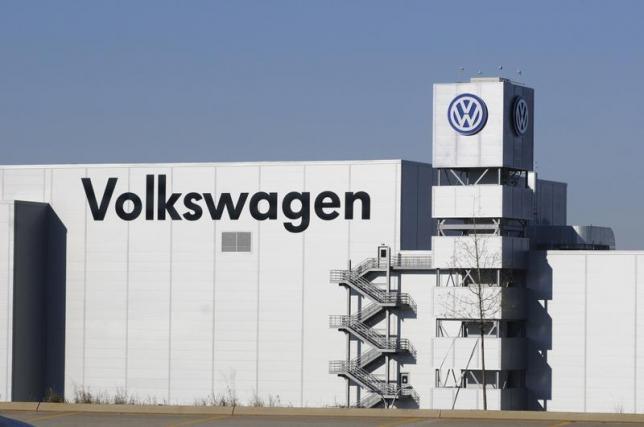 VW Likely to be the First One to Enter Pakistan Under New Auto Policy
Tariq Ejaz Chaudhary, who is the Chief Executive Officer of Engineering Development Board told a local news media that Europe's largest automaker Volkswagen would probably launch one of its car brands in Pakistan in the near future. Keep in mind VW owns a host of car brands, from Bugatti to Lamborghini, to Skoda to SEAT. Even Italian bike maker Ducati is owned by the German auto giant. CEO EDB said,
Good developments take times and go steadily since Volkswagen is keen to invest in Pakistan, so entry of new players in Pakistani auto market is a viable prospect, and it will be materialized soon.
Also Read: PAMA Denies Existing Automakers are Challenging Auto Policy 2016-21
Mr. Chaudhary told a newspaper that Brexit has changed European as well as international economic landscape quite a bit. Suddenly monitory powerhouses like Volkswagen have a different approach to business and the way to conduct business. So it will take some time to bring bilateral relations up to the speed. The CEO further elaborated,
Global action and events often drive the investment perspectives of multinational conglomerates while Pakistan has huge potential for international investors and the other auto giants like Audi are also showing interest in Pakistan's auto sector,' Volkswagen is considering that what kinds of brands to introduce first in Pakistan with local partner.
Audi is already selling vehicles in Pakistan and has signed a memorandum with Sindh provincial government about exploring the idea of investing and assembling cars locally in Pakistan. Audi is also a part of Volkswagen's extensive portfolio.
Also Read: Audi AG To Start Feasibility Study For Assembling Cars In Pakistan
Although Mr. Chaudhary praised the new Pakistan Auto Policy 2016-21 saying that the new policy has already started to attract the attention of international investors in Pakistan, but according to various sources, both the German and French companies i.e. VW and Renault have expressed their concerns over the leeway provided to used Japanese imports. The news report further claimed that this one issue is the biggest hurdle in bringing any sort of new investment in the auto sector of Pakistan.
If the government of Pakistan is able to eradicate all the concerns that these potential investors have over the new auto policy, including the government's attitude towards used car imports, there's a chance that Volkswagen decides to bring one of its brands to Pakistan. These brands could possibly be SEAT or Skoda, considering both are economical options as compared to its other brands.