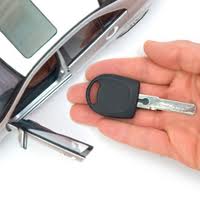 Car financing may revive as SBP slashes interest rate
Earlier this month, calls by representatives of Pakistan's automotive industry were made to slash down interest on car financing schemes so that consumers may benefit and it may ease the rough times faced by the local assemblers.
It seems that those calls have been heard, State Bank of Pakistan have announced to slash down interest rates on consumer financing to 10.5 %.
Although any impact on car sales will be reflected on the sheets in 2013 as sales through financing scheme may take a while to gain traction however, industry sources said that some banks are already financing on lower rates.
Auto analyst, Zeeshan Afzal while talking with The News said that the declining discount rates are likely to push bankers to shift to high margin consumer financing. The evidence of the same has started to emerge from recent media advertisements of car financing.
It is also being said that the diminishing interest rates may pull out the local auto industry out of the hard times it is facing right now. Leasing amounts to 10-15 % of the total sales of auto industry and the falling trend of interest rates may bring back the levels that played the major role in flourishing of auto industry some five years back.