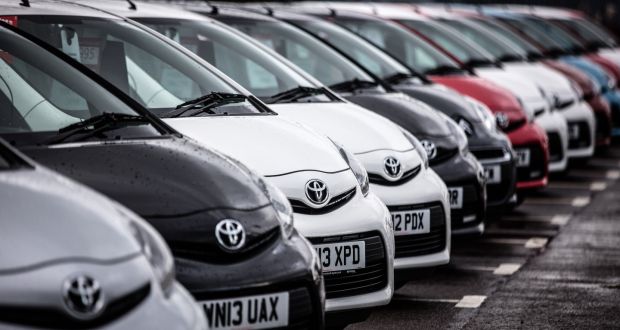 According to the data released by the Pakistan Bureau of Statistics (PBS), the import of cars in Pakistan has drastically declined by nearly 85% during the first two months of the fiscal year 2019-20.
The data reveals that the import of completely built units (CBU) has gone down to $9.46 million during the first two months of FY 2019-20 as compared to $61.88 million during the same period last year. Similarly, the imports of completely knocked-down (CKD) units also plunged by 15.46% due to an increase in the cost of assembling. The imports during the first two months of FY 2019-20 were recorded as $123 million as compared to $145.5 million in the corresponding period last year.

The beginning of the fiscal year 2019-20 has not been an ideal one for the local auto industry by any means. In fact, things have gone terribly wrong in this short time span. The auto industry is on the verge of collapse in the current state of the economic crisis in the country. However, the government's steps towards curbing the car imports have worked quite well in the first two months of the fiscal year 2019-20. One of the major reasons behind this sharp decline is the imposition of several restrictions by the government on the import of cars under which the customs clearance for them could only be done through verified payment. The remittances required for the payment of duties and taxes are bound to be drawn from the account of the Pakistani national who is sending the vehicle into the country. In case of a non-existent or non-operational bank account, remittances can be received from the account of a close family member. The government has allowed the import of vehicles under personal baggage, gift scheme, or transfer of residence only.
These steps were taken to curb the malpractices in the market. Previously, only 5% of the cars were imported by genuine Overseas Pakistanis under the allowed schemes. A majority of car importers were using the passports of Overseas Pakistanis for importing cars. Due to the illegal means of car imports, the country has suffered quite badly from money laundering and outflow of foreign exchange over the years. The top beneficiary of the restriction on car imports has been none other than Pak Suzuki. A large proportion of used cars were imported into the country from the Japanese market. A majority of these cars majorly belonged to the hatchback category of 660 cc engine capacity. This segment is largely dominated by Pak Suzuki in the local auto sector. The ban on imported hatchbacks resulted in an increase in sales of locally manufactured budget hatchbacks of Pak Suzuki.
That's it from our side. Stay with PakWheels for more statistical updates on the automobile industry and share your valuable opinion in the comment space below.