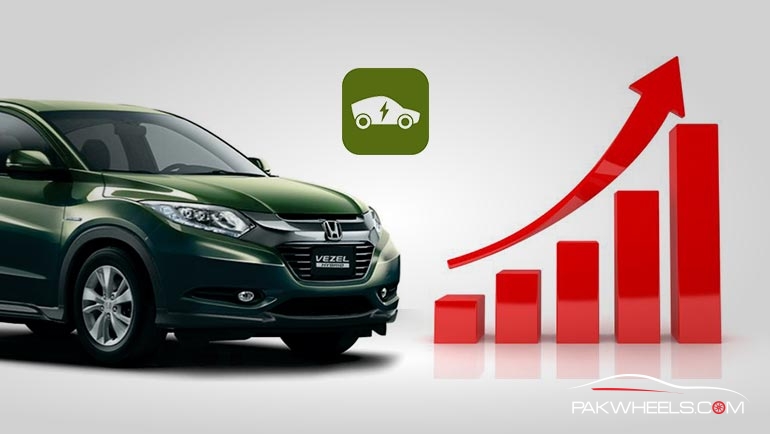 Car Imports In Pakistan Soar Up In First Four Months Of FY2015-16
The import of cars in Pakistan as shot up. Even though the local car manufacturers are churning out cars and motorbikes like never before, but the fact that demand of cars is increasing day by day is a very clear indication to why European auto makers also want to enter our automobile industry. There is a reason why Japanese are feeling threatened and don't want Pakistan government to relax rules and give incentives to the European car makers. Previously other car makers have tried to enter Pakistan but failed. But this time even Japanese are afraid they might lose their position if others are allowed to enter Pakistan.
Moreover, importing cars puts extra burden on Pakistani currency. Government initially opened imports of cars, a decade or so ago, to tackle the local car manufacturers and their prices because they were too big to control even for the government. The government loses almost double in foreign exchange when importing a car compared to importing a CKD unit. Government really needs to come up with the auto policy as soon as possible to curb the imports and promote local car manufacturing.
RELATED: Pakistan Auto Policy Has Started A Tug Of War Between The Japanese And The Europeans
Cars imported in first four months of current fiscal year (July to October 2015-16) has almost doubled compared to the number of cars imported in July to October 2014-15. The number has jumped from 7,981 units to 14,106 units for current year.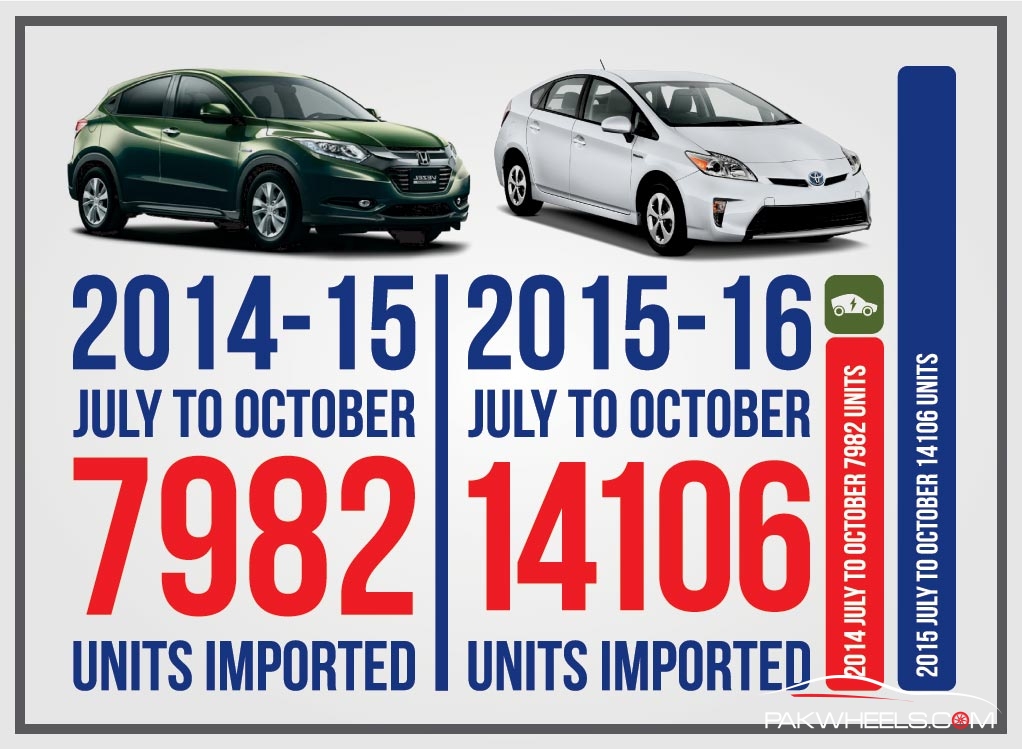 And among those 14,106 imported vehicles in first four fiscal months, 23% of them were hybrids (3200 units). Hybrids are definitely catching ground lately and it is all thanks to the previous generation Toyota Prius. Now a days, Honda Vezel and Fit Hybrid are getting more popular although both cars made in 2013-2014 were found to have some serious software bugs.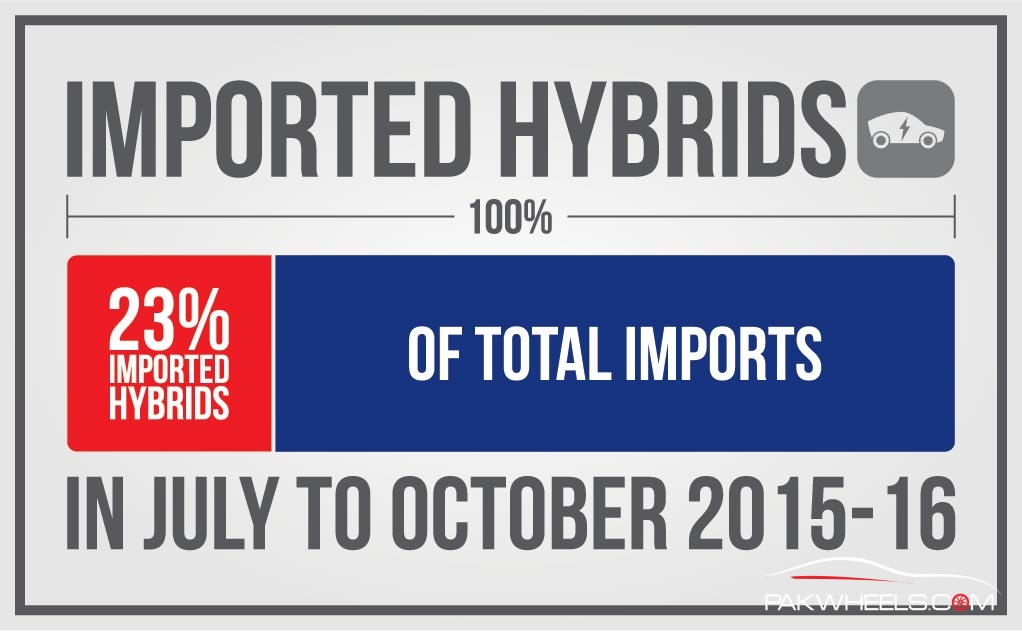 The break-down of cars imported to Pakistan according to their engine capacity and body style during the months of July to October 2015 is as follows. You can see that the cars between 800 to 1299 were imported the most.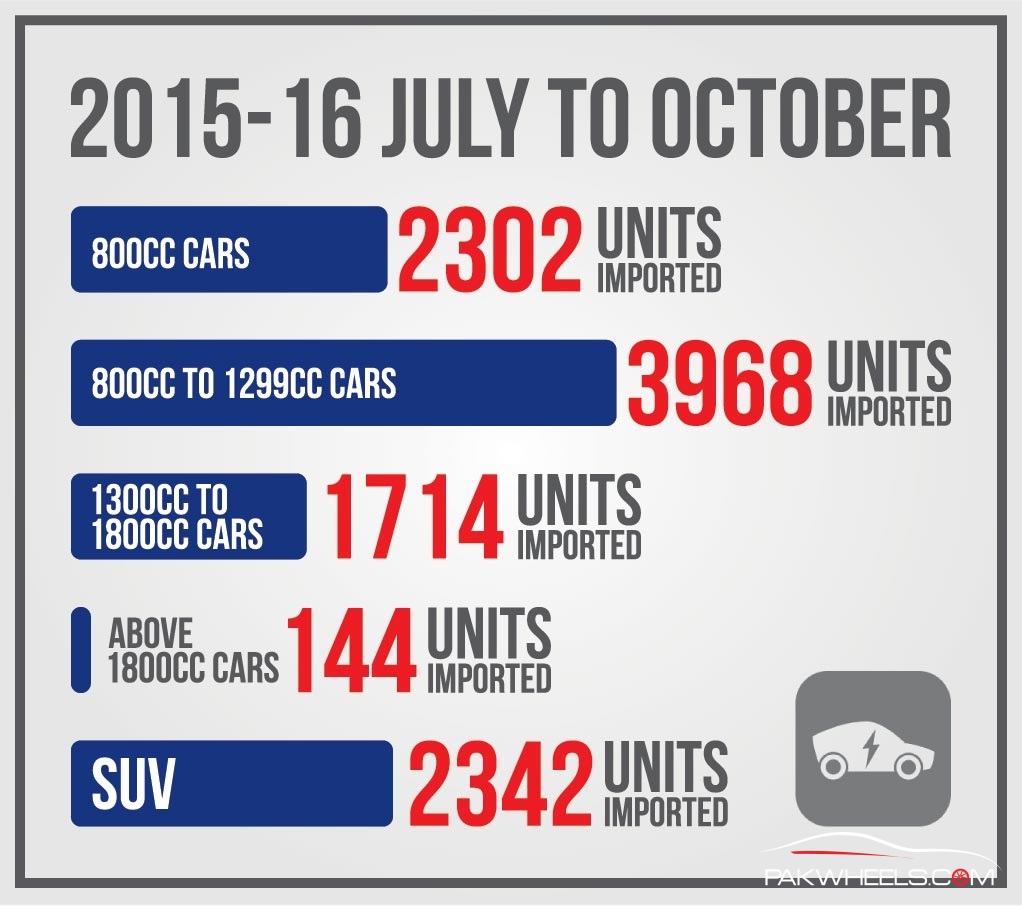 Following is the break-down of cars imported in the month of October 2015: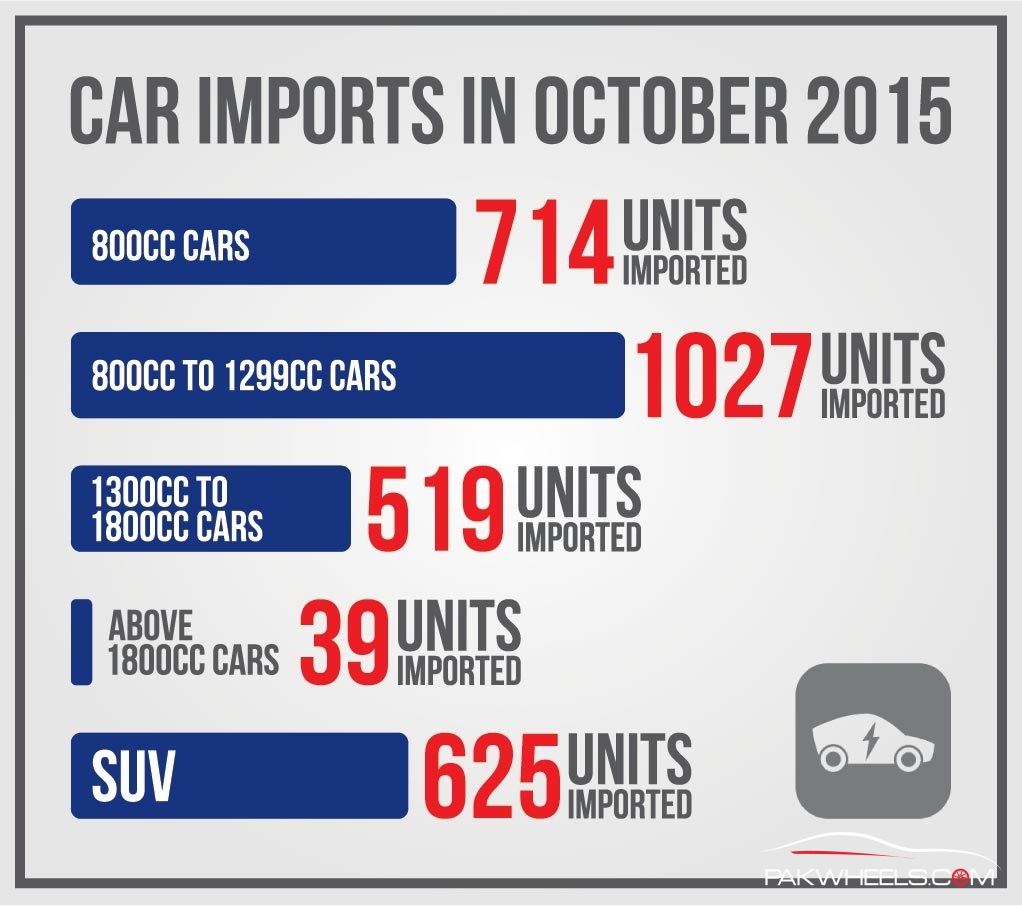 Locally assembled Toyota Corolla has be doing very well. Most of the push in numbers of the sales of the locally made cars is attributed to the sales of Corolla. Punjab Green Taxi scheme on the other hand has given some major boost to Pak Suzuki and its sales.