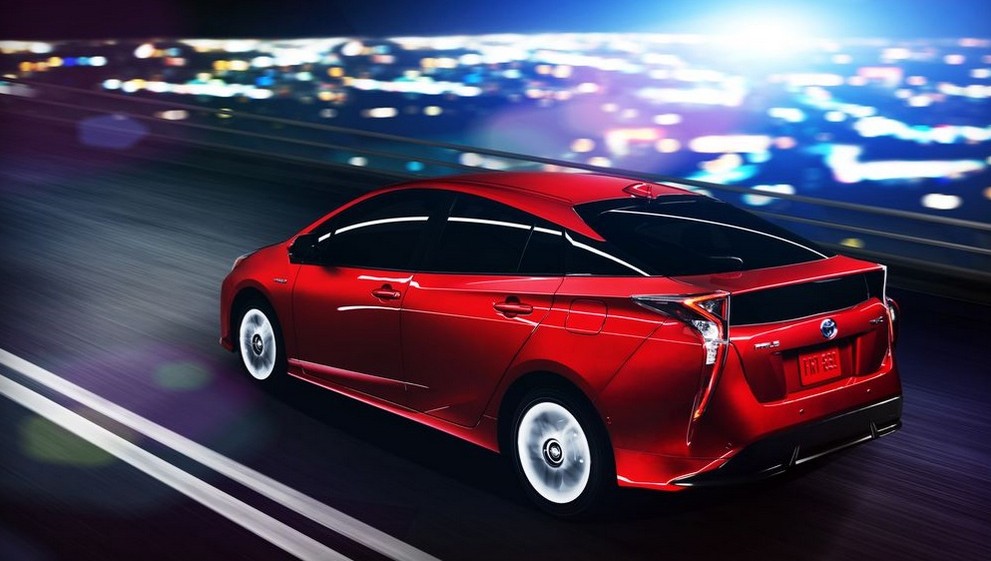 2016 Toyota Prius Has Officially Been Launched
Well it is finally here, the all new 2016 Toyota Prius. Toyota officially launched it few hours ago, and truth be told, even though Toyota is calling it a 'fun Prius', it is kind of weird. From ambiguous design sketches to spy shots, the general opinion has been of a bit taken aback. And those front and rear lights have been quite polarizing in creating an opinion.
The unveiling of 4th generation Prius took place in Las Vegas, USA at 2400 hours last night. A red Prius was suspended from the ceiling and was lowered to a platform from where the Toyota official drove it to a rotating platform in front of the international media. Toyota says it is not just about the fuel economy this time, although you can expect a boost of 10% better mileage from the previous model, but also about making the car 'more fun to drive than ever', and a technological marvel this car is.
2016 Toyota Prius is based on Toyota's New Global Architecture (TNGA). The car comes with a 1.8l internal combustion unit, and along with its hybrid synergy unit, the horsepower has been bumped to 150; 15 more than the previous model.
We will share more information as soon it is available, but for now, here are the launch photos, courtesy of theverge.com