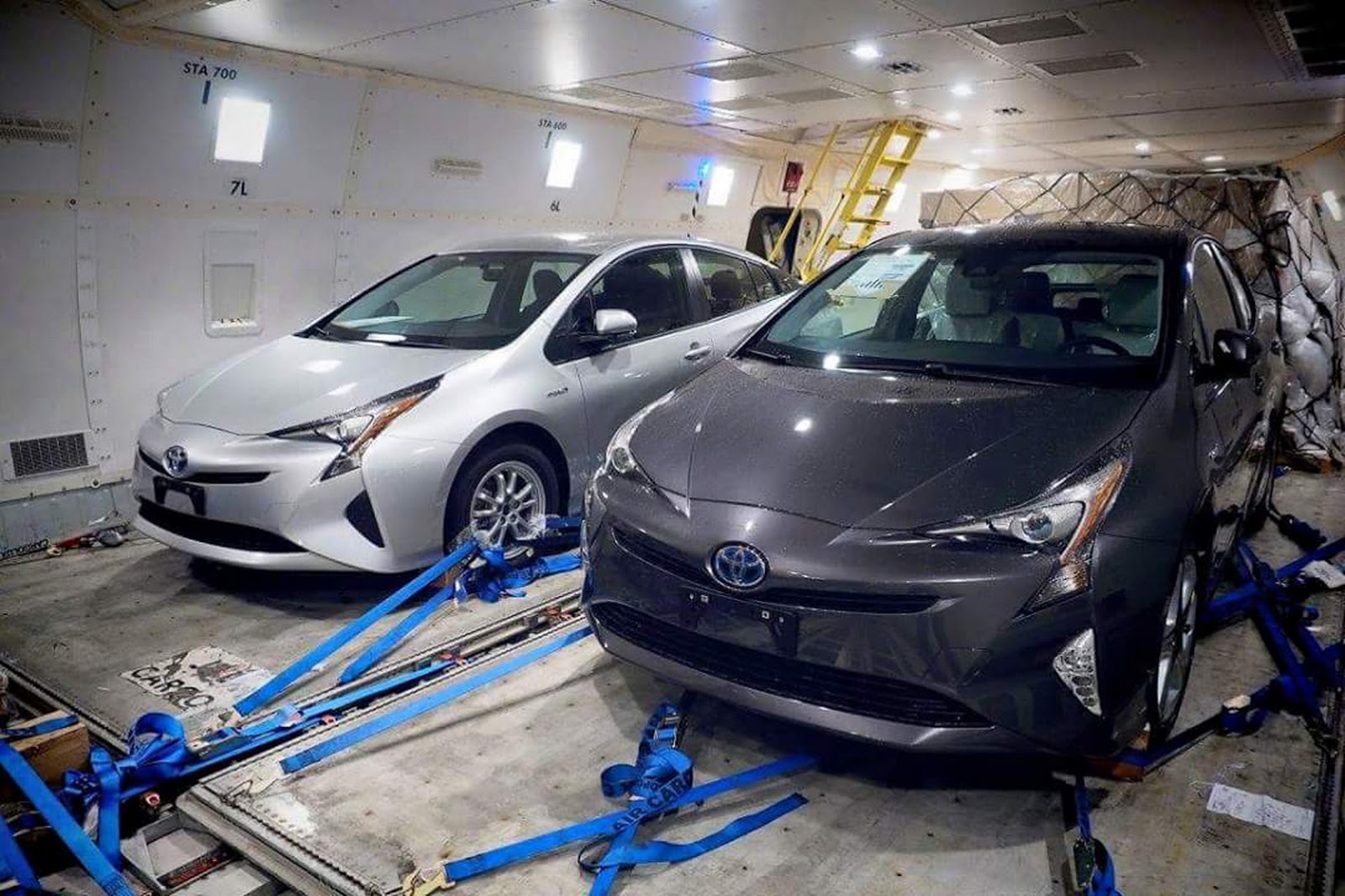 Pictures: 2016 Toyota Prius – This Is Probably It!
Few days ago we share few Spy Shot Of Upcoming Prius and though the official debut is on September 8th 2015 which is now about a week away, some new pictures have surfaced on the internet. The viral images are taken while the new generation of Prius is being transported over a vessel. I am sure as always there will be a lot of positive and negative reviews about the new generation as always a case with a Prius.
No technical detail or interior pictures are available but Toyota promised to have a new interior with high tech features. For next generation Prius, a newer 1.8l engine with increase outputs is in on cards. It will have two electric motors coupled with a CVT transmission. A plug-in-hybrid version will also arrive after initial release of regular hybrid version. Toyota reports that the new model will give the Prius better fuel efficiency by as much as 10 percent to a reported 55 miles per gallon (4.25l/100km). We will update our readers in a weeks time with more on this subject. Till then share your opinion in the comments section.