In recent past we shared some spy shots of upcoming Toyota Prius. The car will make an official debut on September 8th, 2015 in Los Angeles, USA. Prius is always known as benchmark as far as Hybrid Synergy technology is concerned and remained world best selling Hybrid car. The Prius was the world's first mass marketed hybrid when it was released in Japan in December of 1997.  Yes as far as exterior is concerned there is no doubt that there are many positive and negative thoughts and you will always find a joke/meme about the Toyota Prius on social media but its a fact that Prius sells well and it does its job for which it is designed: the fuel economy. Just a random automotive trivia, when first Prius prototype was made, Toyota engineers couldn't move the car for 49 days. According to Toyota Chairman Takeshi Uchiyamada,
"We had no idea what was wrong, so we worked late every night trying to figure it out. We finally got it to move around Christmas time, but it only went 500 meters!".
Toyota recently crossed 8 million units mark for sale of Hybrid vehicles across the globe which is very impressive.
The next generation of Prius which will be a 4th generation was caught by spy photographers during a photo shoot in Malibu, California. The front and rear design looks completely redesigned. There are no technical details known as of now but Toyota reports that the new model will give the Prius better fuel efficiency by as much as 10 percent to a reported 55 miles per gallon (4.25l/100km). A new battery system is also rumored to arrive with the new model lineup. Toyota was working on nickel-metal hydride batteries as a replacement of current lithium batteries for Hybrid cars but it's not confirmed if it will arrive to the new Prius. The new batteries are safer and more reliable. From spy shots, you can see that the new car will have LED headlights and taillights. Taillights seems to be elongated on the edge of tail on both ends. The new images are somewhat close to earlier leaked images as shown below.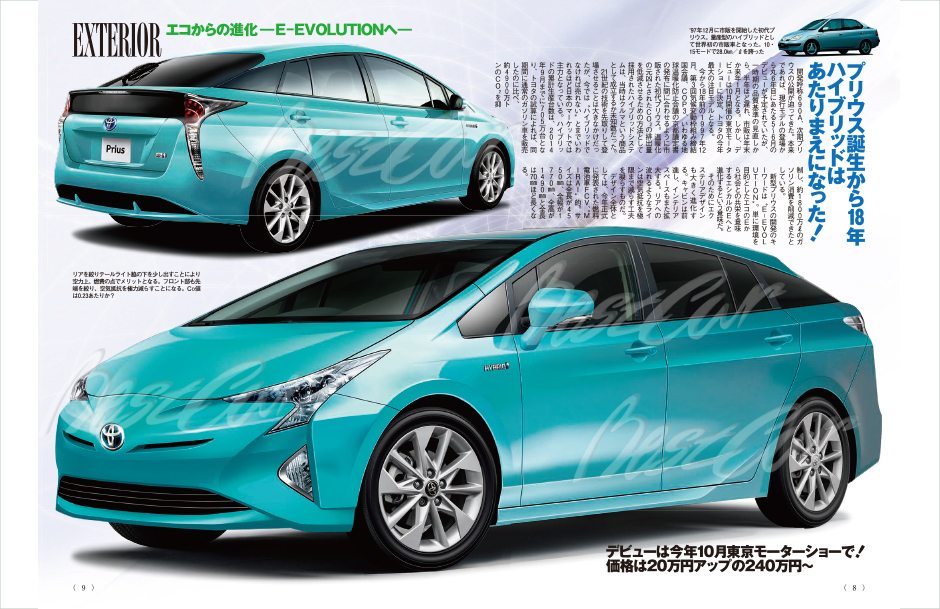 The new Prius will be in Toyota's new modular platform named as TNGA [Toyota New Global Architecture] which will give new car a lower center of gravity and better handling and control as well as driving pleasure. Many new future cars in Toyota and Lexus line up will be under-pinned to TNGA. Prius is the first car from Toyota on this new architecture.
For next generation Prius, a newer 1.8l engine with increase output in on cards. It will have two electric motors and CVT transmission. A plug-in-hybrid version will also arrive after initial release of regular hybrid version.
As far as interior is concerned, Toyota promised more refinement and technological features with new entertainment system and cluster design and placement on dashboard. Toyota CEO Akido Toyoda says that he wants upcoming Prius to be more "Heart Racing". Let's see how much the designers and engineers come close to their CEO's expectations. The next generation of Prius will be for sale in United States by summer of 2016. We will update you with more details when it will be made public in few weeks.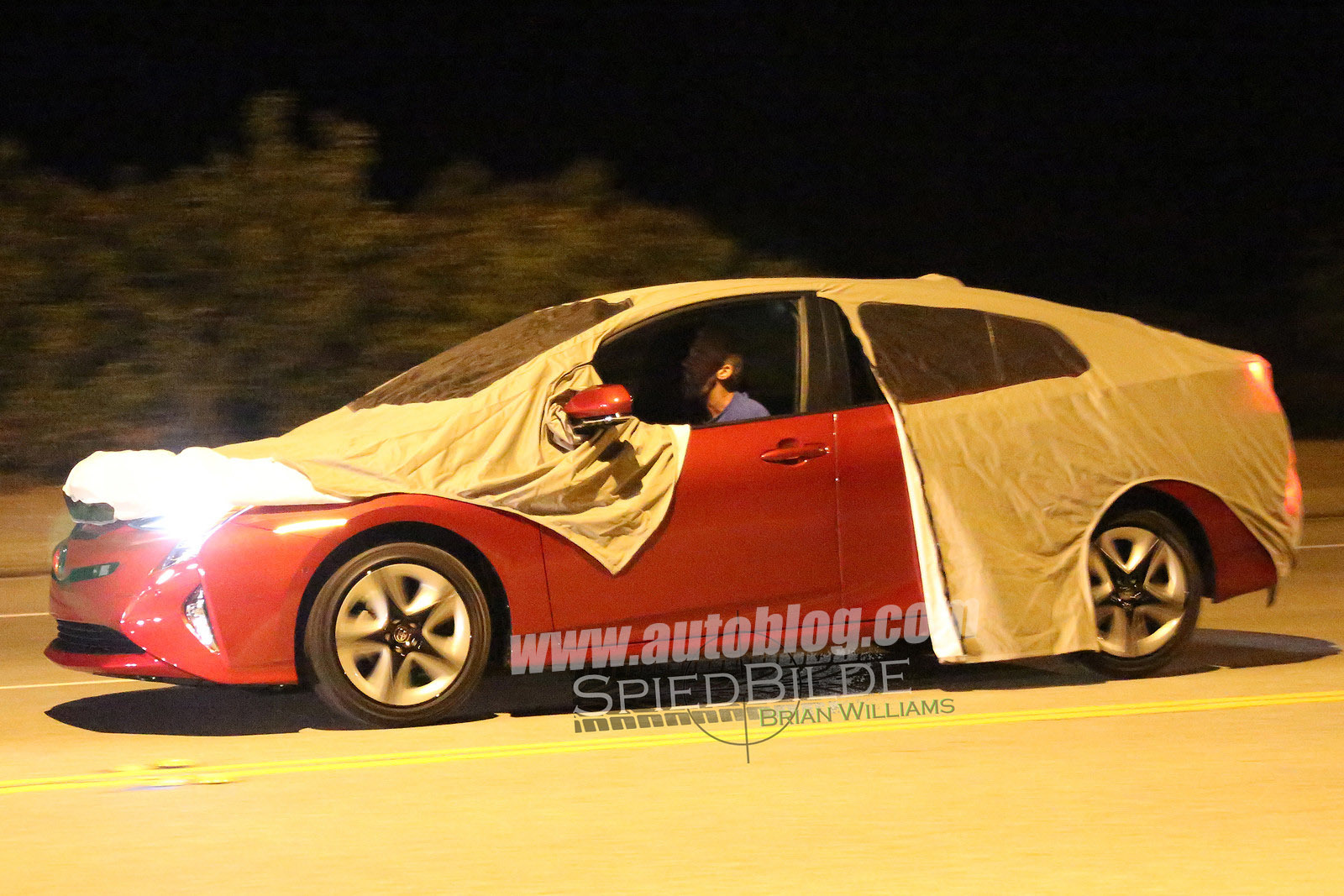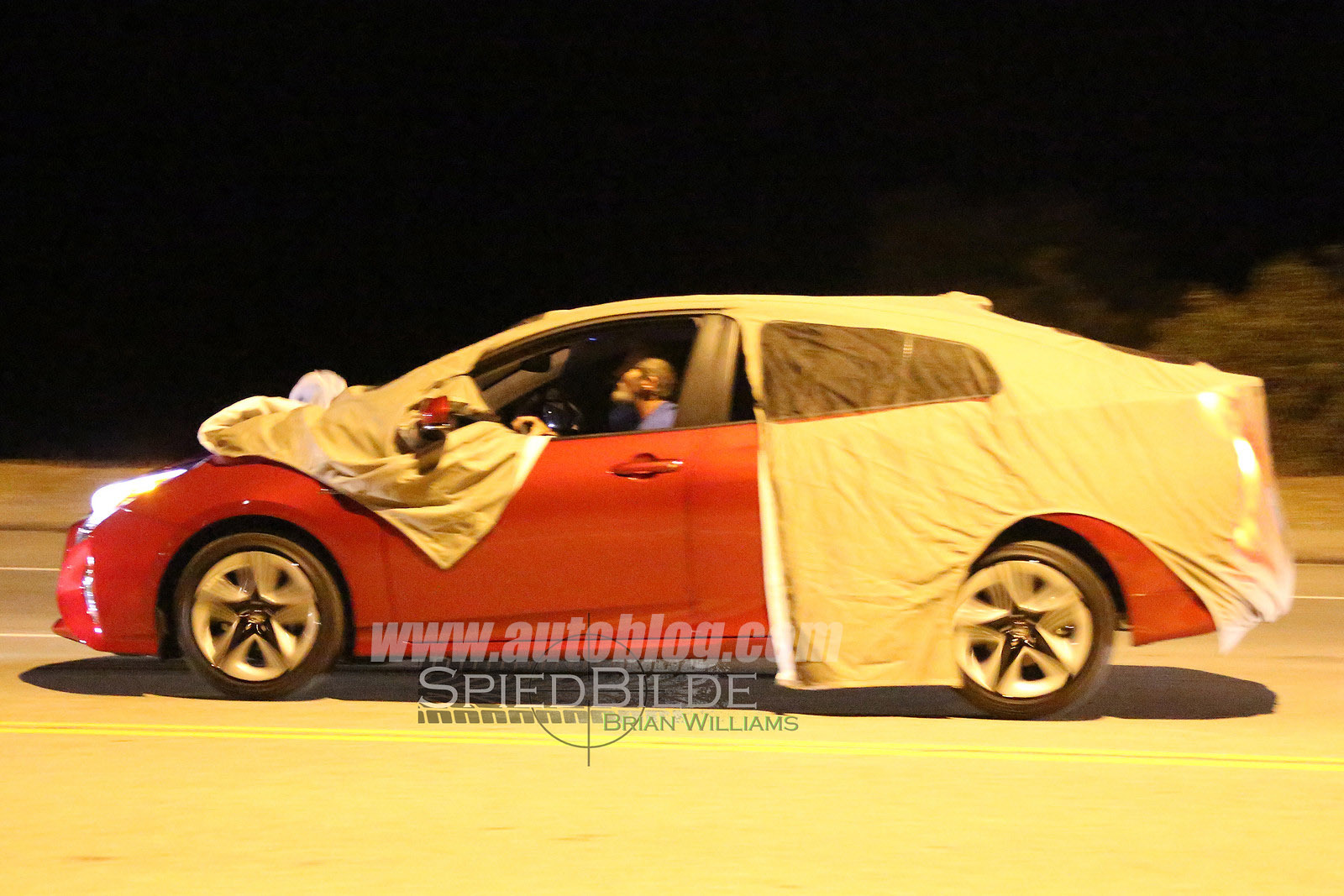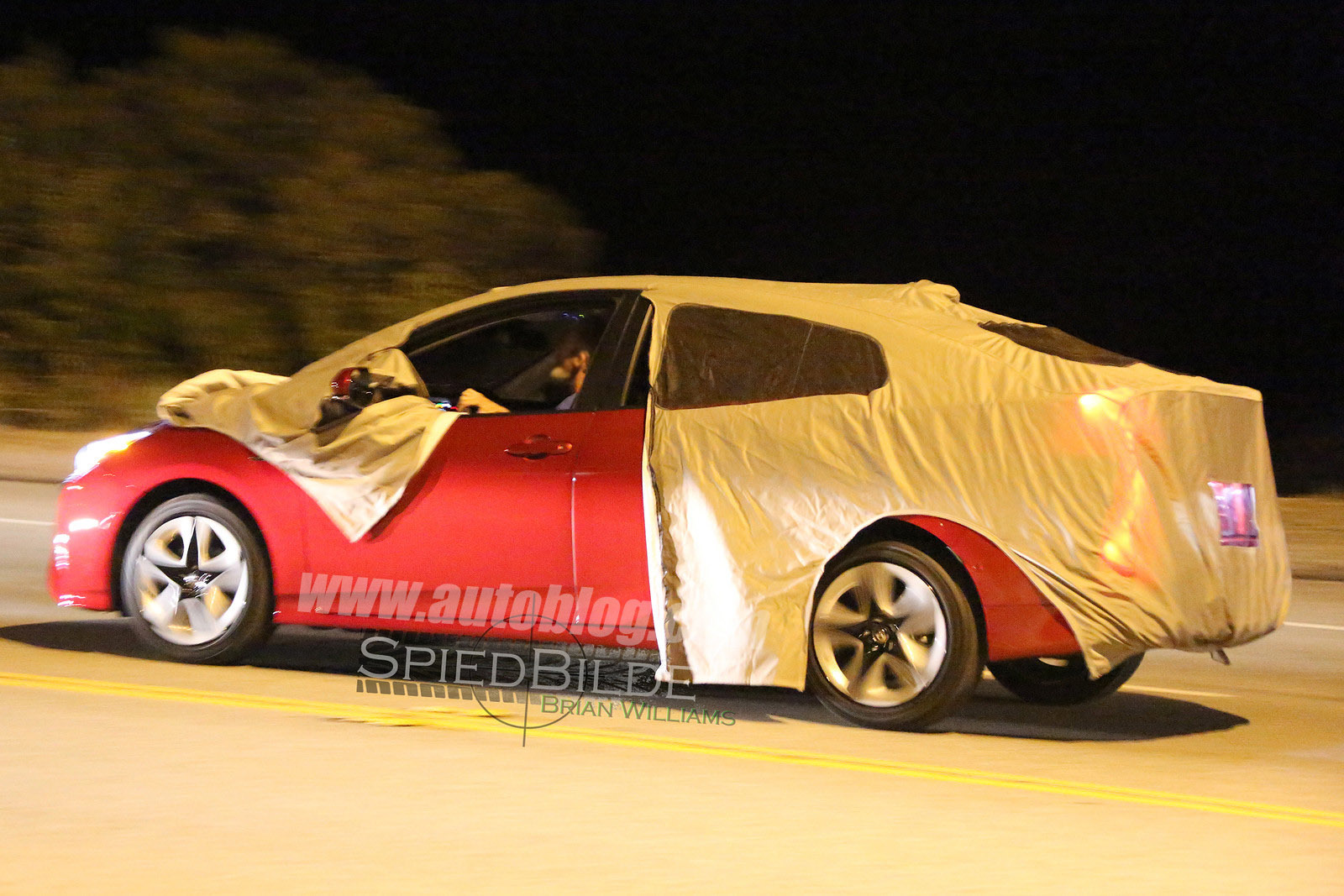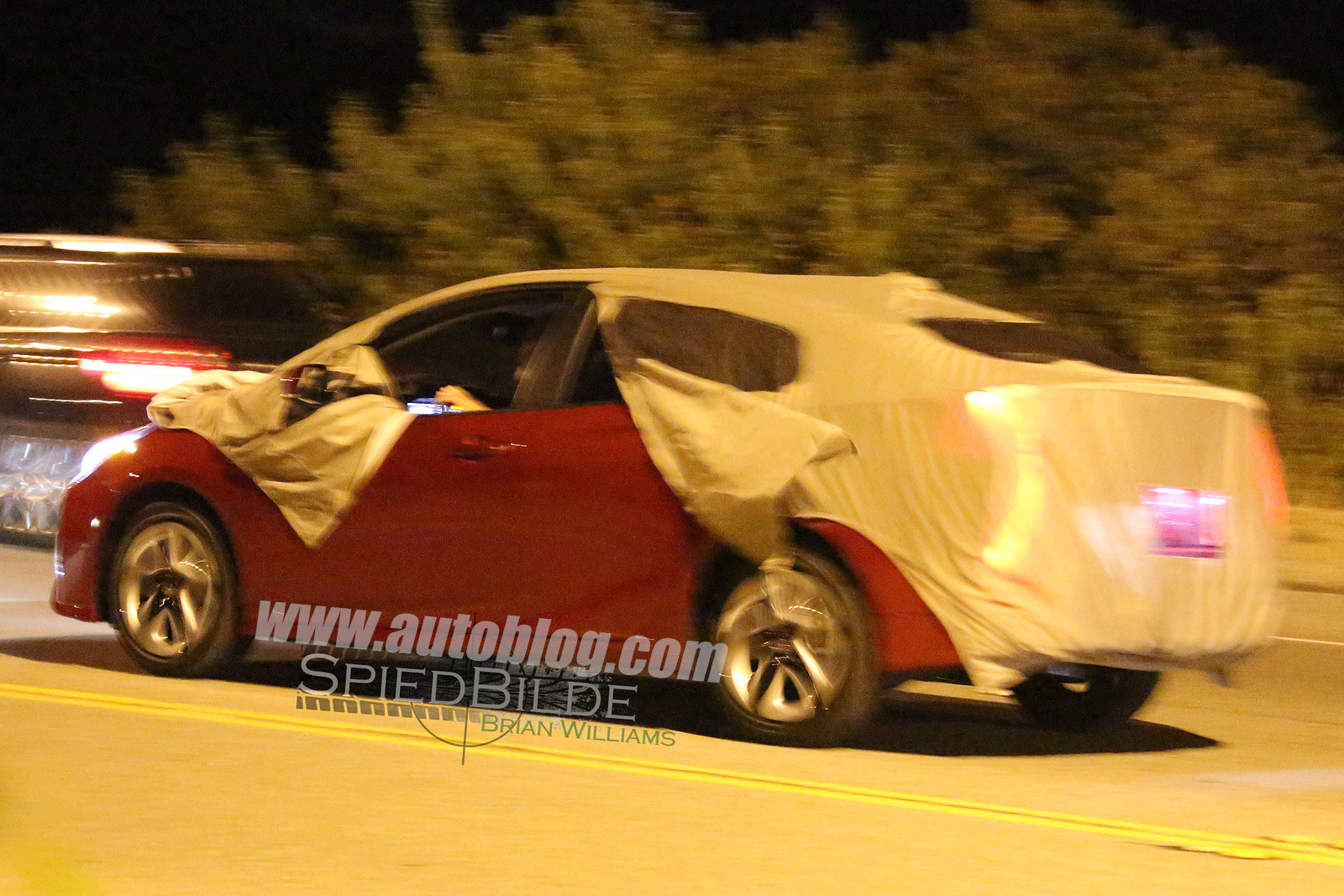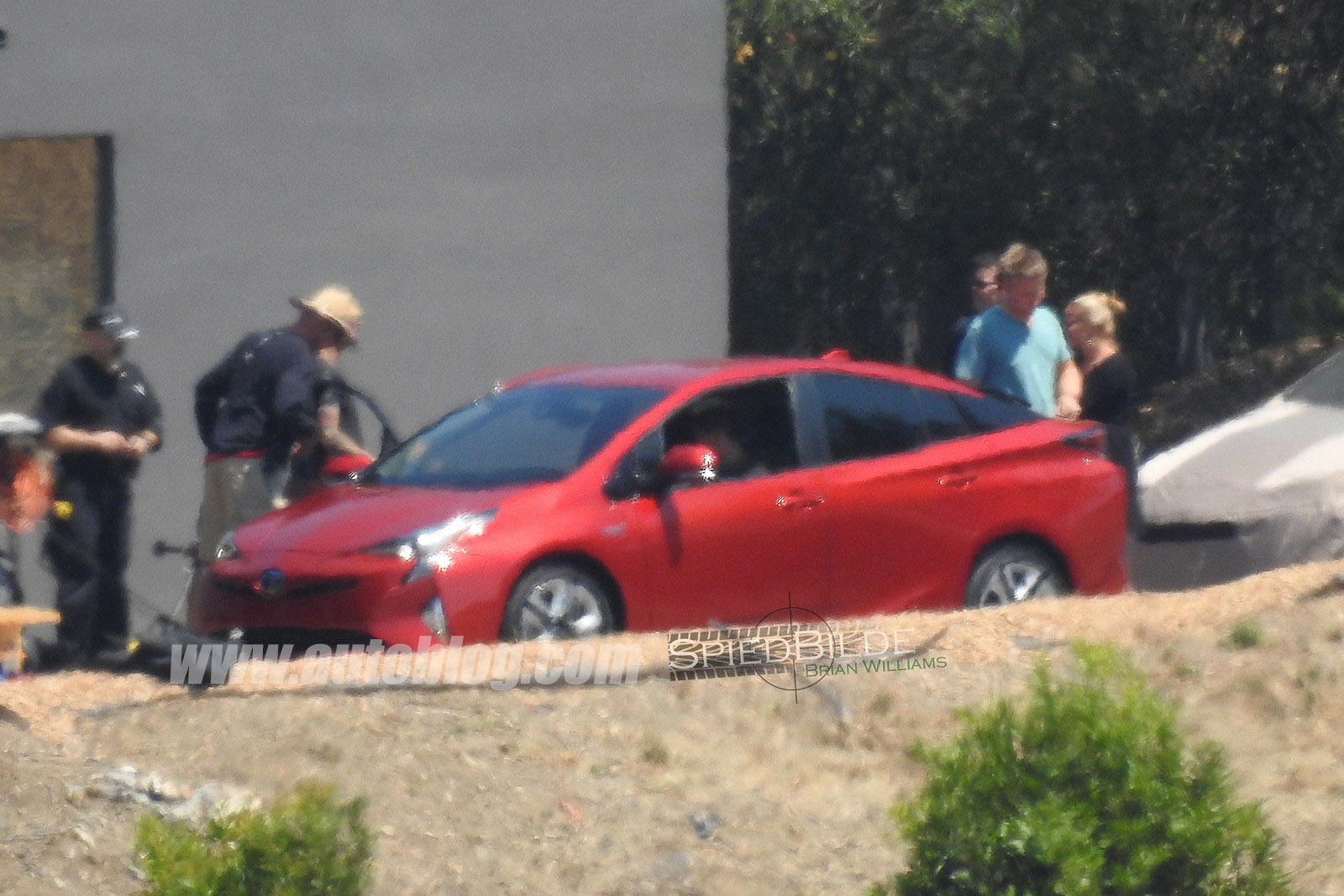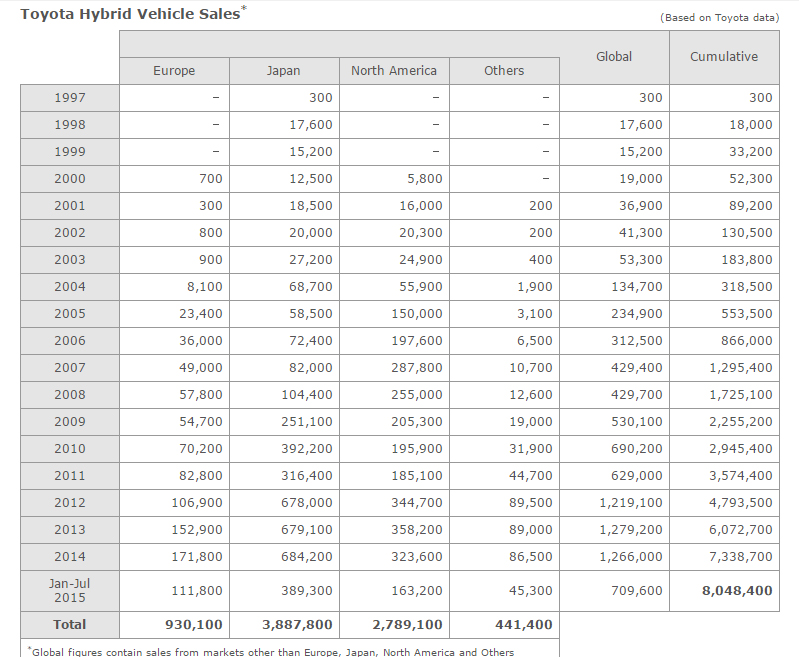 Photo Credits: Brian Williams @ Autoblog.