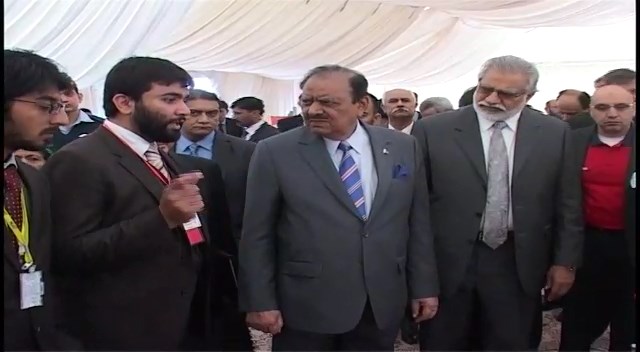 Speaking at the opening ceremony of the 2nd Distinguished Innovations, Collaboration and Entrepreneurship (DICE) Automotive Conference organized by the National University of Science and Technology on Thursday, President Mamnoon Hussain remarked that creativity and modern technology are the keys to the development and stability of industries. The president further said that Pakistani auto industry has a great potential for advancing forward.
"The auto industry in Pakistan has attained great importance as well and if serious attention is paid towards its development then in the next few years this industry along with allied ones can provide employment to a large number of people"
He acknowledged the fact that strong auto industry is one of the pillars of a strong economy because it also supports many other industries as well including petroleum, textile and steel, etc. The president called upon the stakeholders and policy makers to come up with a detailed strategy to help auto industry reach new limits.
Also Read: Pakistan Auto Policy Has Started A Tug Of War Between The Japanese And The Europeans
President Mamnoon Hussain also stressed the importance of shifting the focus of automobile industry to environmentally friendly vehicles. He acknowledged the fact that Pakistani youth is strong, motivated and talented. All they need is a direction, with positive guidance. He asked students present at the event to focus their full attention to their studies, and asked them, especially women, to understand their responsibilities as students and future leaders of the nation.
The President also inaugurated the NUST-DICE Automotive Innovation Centre on the occasion and took a round of Automotive Exhibition as well, while appreciating the work being done in the field.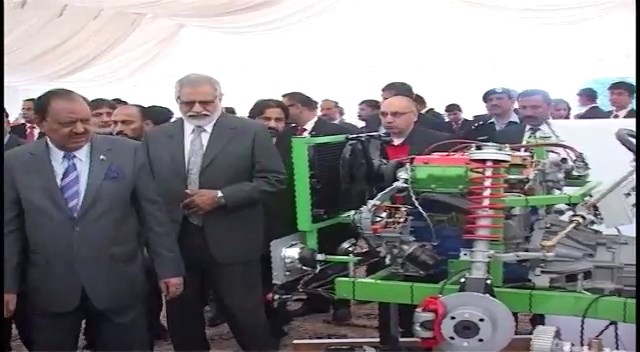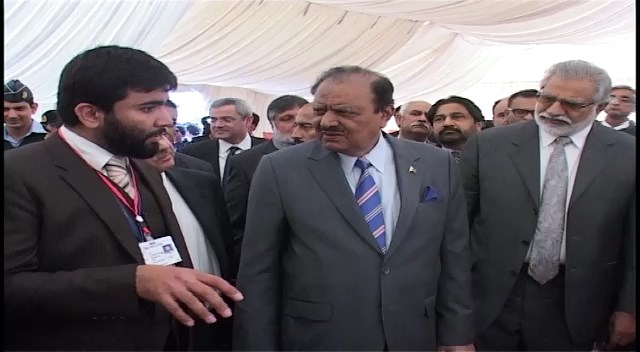 DICE Automotive Pakistan Chairman Dr. Abdul Ghafoor, Dr. Khursheed Qureshi Chairman DICE Foundation USA, Engineer Muhammad Asghar Rector NUST, and Mumshad Ali (Chairman Pakistan Association of Automotive Parts & Accessories Manufacturers (PAAPAM)) also addressed the ceremony, among others.