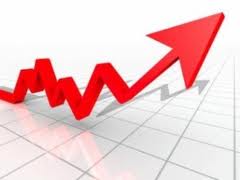 Car prices increased once again
Car prices in Pakistan have become so unstable, that it won't be wrong to draw comparison between oil and car prices, we might as well begin to trade them in the commodities market and it may have a positive influence for the buyers on the prices but until than, auto assemblers have increased the prices, again.
Effective from October 1, Pak Suzuki released the new prices are; Mehran VXR Euro 2 is Rs632,000 up by Rs25,000. A total of rupees 70,000 increase in VXR's prices has been done this year while, Mehran VX Euro 2 prices were increased by Rs20,000 to Rs575,000. with a total increase in the current year is Rs65000.
Suzuki Cultus VXR E2 price was raised by Rs20,000 to Rs985,000 whereas the total increase this year has been of Rs60,000.
The price of Suzuki Swift DX increased by Rs23,000 and the new price is Rs1,154,000 while the new price of Swift DLX is Rs1,231,000 with an increase of Rs20,000. The total increase since January this year is Rs89,000 for Swift DX and Rs75,000 for DLX, the dealers said.
The prices of Suzuki Bolan VX E2 rose by Rs20,000 and the new price is Rs654,000. Bolan price has been increased by Rs65,000 since January this year. Meanwhile, Suzuki Ravi VX E2 price has increased by Rs20,000 to Rs602,000. Total increase is Rs65,000.
Honda had just launched the new Civic here and already, they have increased the prices which is effective from September 25. Honda Civic VITI MT new price is Rs1,982,000 with an increase of Rs131,000. VTI MT price is Rs2,102,000 with an increase of Rs131,000. VTI MTSR is for Rs2,212,000 with an increase of Rs169,000 and VTI PTSR price as been increased by Rs211,000 and the new price is Rs2,332,000.
The rise in prices this time is partially done to cover their own costs and Japanese Yen's rise in prices while APDMA's Chairman said that current rise in prices by Pak Suzuki is unjustified, further adding that since Honda cars are not available, the premium on them is 200,000 rupee currently.