Indus motor launched Vigo's facelift calling it "The Vigo Champ" earlier this year. Vigo Champ with its elegant design and body has the monopoly in the Pakistani market of 4-door pick up trucks. Though few people have started importing Toyota Tundra, Chevrolet,  Cadilac Escalade EXT etc. But these trucks come under different price range. So the Vigo Champ is clearly the market leader for luxury pickup trucks.
Vigo was mostly seen used as a protocol vehicle for rich politicians with armed guards sitting at the back or mostly 'Waderas' driving them in their lands. The executive class was never seen driving one. This was somewhat natural too, as it is a 4×4 vehicle which is used for off roading and adventure. Indus-motor though wanted to launch it as a luxury pickup truck, something more like Escalade EXT which is famous to be used by rich people in North America. Vigo was missing that gaudiness.
So, while introducing the Vigo Champ, Indus-motors decided to change the perception of people about Vigo. They launched it as a family car as we have seen it in TVC and various media releases. The question is, is this car fit for the family?
I personally love this car but I do not think that it is a good option for a family because people in the front of the car maybe confortamble but the people in the back seats aren't and then the Wadera image with the bulky look.
There is also a little bit of product clash between the Vigo Champ and Toyota Camry, if this ad had been for Toyota Camry, it would look perfect; But for Vigo Champ they could have shown some friends going for hunting or adventure and on their way they stuck somewhere while Vigo Champ helped them to get out of that with its power and off road capabilities.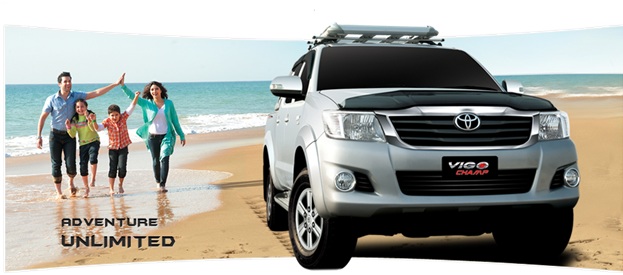 Vigo Champ was also launched in Thailand; in their TVC you can see Cristiano Ronaldo signifying the word Champ. This is somewhat acceptable. Still he is not going with the rugged image of the car, but one can say that it is far more better than what Indus motor has produced.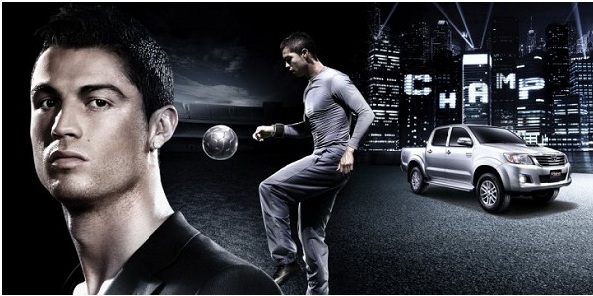 All Indus motor is trying to do is to increase the market for Vigo Champ by idealizing it as a family car. I have not seen people buying this car for their family use. It starts from PKR 2,874,000 and goes till PKR 3,374,000. In this price range people are getting better imported cars like Toyota Premio, BMW 3 series, Mercedes C class, Honda Accord and the list goes on. Still rich politician, landlords are mostly buying this car for their protocol and sometimes for themselves. So perhaps, portraying this vehicle as a family car was not best of the ideas.