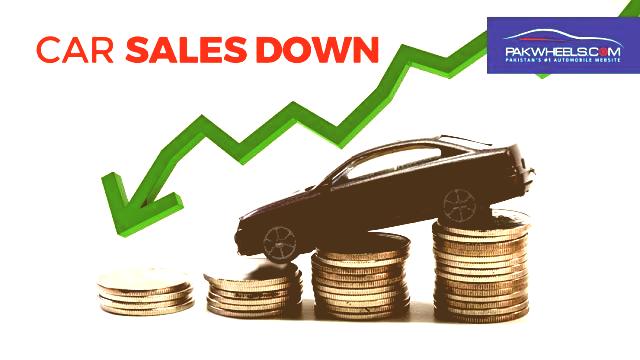 Car Sales Down by 18% in April
The Pakistani auto market has been unstable since the beginning of this year. One month the car sales move up and then nosedive in the next. After a 25% growth in March, car sales have declined by 18%  in April 2022. The reasons? Increasing dollar rate and car prices.
The Pakistan Automotive Manufacturers Association (PAMA) has posted the monthly car sales for April 2022. As per the PAMA report, the auto industry sold a total of 22,370 cars in April. Compared to the 27,131 sales of March, there is a month-on-month decline of 18%. 
Company-Wise Sales Breakdown
Toyota Indus lost sales of all its models, especially Corolla and Yaris, with a total of 5,775 units sold in April. (MoM decline: 8%)
Honda Atlas car sales also went downhill from 3,651 units in March to 2,629 units in April. (MoM decline: 28%)
Pak Suzuki's new Swift couldn't save the company's sales from dropping to 12,639 in April. (MoM decline: 16%)
Hyundai Nishat had the least sales loss in April with 1,287 cars sold. (MoM decline: 1%)
All other car companies, Kia Lucky Motors, Master Changan Motors, Regal Motors, MG Motors, and Al-Haj Proton, are not PAMA members. Their sales numbers are not included in the report.
Car-Wise Sales Breakdown
Suzuki's best-seller Alto got half the sales (5,009) in April than 9,814 in March. The company sold 1,745 units of Suzuki Cultus, 1,823 units of Suzuki Wagon R, 2,273 units of Suzuki Swift, 860 units of Suzuki Bolan, and 929 units of Suzuki Ravi.
Toyota Indus sold 4,117 units of Corolla and Yaris and 1,658 units of Fortuner and Hilux.
Honda Atlas sold 2,265 units of Civic and City and 364 units of BR-V. 
Hyundai Nishat sold 240 units of Elantra, 293 units of Sonata, 201 units of Porter, and 553 units of Tucson. 
Here is the MoM comparison of all the above sales.