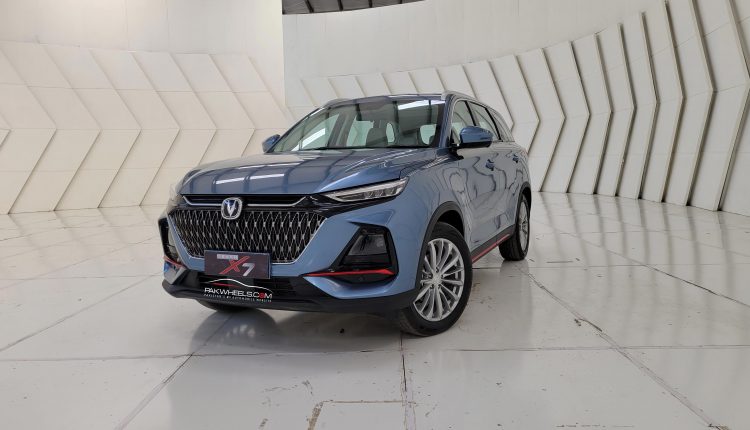 "Oshan X7 is League Above its Competition" – Owner's Review
Today we present to you the owner review of Changan Oshan X7. Changan launched this midsize SUV earlier this year in 2 variants. This is the top-of-the-line FutureSense variant, a 5-seater compared to the 7-seater comfort variant. It has a 1.5-liter turbocharged engine, producing 185hp and 300Nm of torque, and power is sent to the front wheels via a 7-speed DCT transmission.
Purchase Decision
The owner wanted to give a car to his father and was searching for an SUV in the market. He saw the Oshan X7 at the dealership and loved its looks and features. He also trusted Changan brand as he drove Alsvin and was very impressed by the durability and build quality. He booked the car at Rs. 6 million and got it in April.
Salient Features
The Changan Oshan X7 has a list of features that make it a great option in the crowded crossover segment. These include heated and ventilated seats, adaptive cruise control, a 360-degree view camera, electric seats, and radar. The car has 4 airbags, tyre pressure monitoring system, front and rear parking sensors, and smart proximity entry.
Drive
The owner was already very impressed by the looks, but "The drive made me fall in love with this car even more," he added. The 1.5t GDI engine pumps out 185hp, which is way more than its competition, and as per the owner, the acceleration is very impressive. It has 300Nm of torque, so initial pick-up is very good, and it provides excellent performance while being extremely comfortable.
Fuel Average
The owner has not driven the car extensively, but he has a rough estimate of the fuel consumption. Within the city, the Oshan X7 gives around 9-km/l, and on long, it provides 12 to 13-km/l, which is good compared to other SUVs.
Owner's Thoughts
The owner and his brother especially gifted this car to their father, and they seem very happy with the Oshan X7. According to the owner, comparing this car to Sportage, MG HS, etc. is not just as this is way above those cars; the drive, build quality, and features give this car a major upper hand.
"Chinese cars have a perception of being low in quality, but it is actually the opposite, " stated the owner. Changan also gave complimentary 1-year insurance for this particular car to the owner, and he seems ecstatic with his purchase, so much so that he says," Even if I have to buy 3 more cars, I'll still choose this".
Watch Video