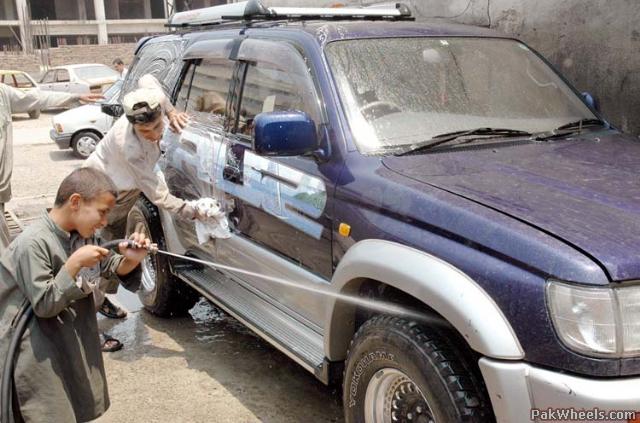 Car washing children saved the day
Normally, these car washing children are very annoying as they begin their persuasion on convincing you to let them wash your car. Sometimes, against your will and quiet resistance they start washing your car and you automatically fall into their debt, a burden which you are now bound to shrug off to get your calm back.
However unlikely it may seem and hated these cars washing children maybe but they are the product of our environment and they are the heroes.
As Express Tribune broke the story of these young heroes and how they saved the day by finding the 32-Kg bomb hidden inside a pack of blocks. When these courageous children moved the block away, they spotted wires coming out of it and suspiciously, they looked inside and instantly alerted the nearest police check post that there was a bomb.
11-year-old Noman and 14-year-old Amir were to be crowned as heroes because of them, many people are been able to unite with their family because if the 32 kg bomb had blown up, Gulistan-e-Johar had been mourning.
However, Express Tribune first reported about these young heroes and thusly, Police decided to reward these young heroes but, the inefficient police picked up the wrong kid from that place and awarded him a cash prize of 50,000 PKR yet to be received.
Noman and Amir still sit there heartbroken at the fact that they saved so many lives but no one even came to appreciate them let alone help fund their education.
Heroes come from the least expected place, even if the society is annoyed with them, they are vigilant as they have proven to protect your cars while you're in a shopping mall, office, etc but this time, they've done more than that, they have protected your lives without you even knowing it.
Picture via Express Tribune