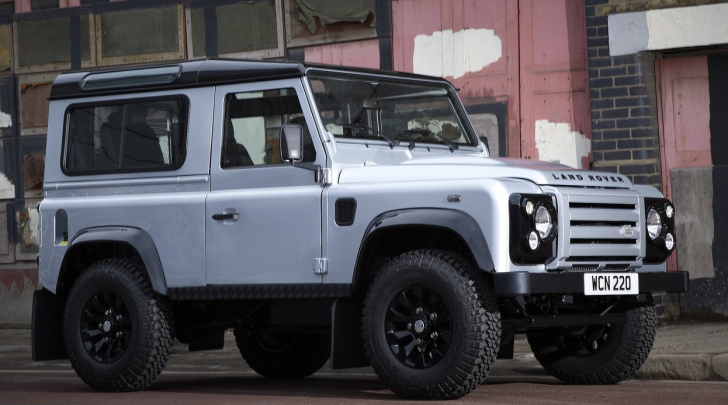 Current Land Rover Defender to soldier on until 2017
Thanks to changes in legislation in the EU, it looks like the bulk of the current Land Rover Defender range is likely to continue in production until 2017 or later. The long-wheelbase 110 and commercial 130 versions of the Land Rover Defender are likely to be beneficiaries, staying in production well after the arrival of the new short-wheelbase Defender in 2015, previewed at the Frankfurt show as the DC100 concept. The first legislation change is the ability of the new 2.2-liter diesel engine to meet EU6 standards — the tough next step in emissions regulations that will align diesel engine pollutants with those of gas engines in 2015/16. Autocar claims "there is also a suggestion that the Defender might not have to comply with EU6 until a later date."
While it has received numerous updates, it's in desperate need of updates if it's to survive in the modern era of iPhones and satellite navigation. Intruding the face of the new Defender in the form of the DC100 Concept that made its debut in Frankfurt Auto Show.
Land Rover DC100 Concept
"The Defender was lover the world over for its simple, honest and distinctive design," says Edwards. "We are determined that the new Defender will be true to its heritage while meeting the requirements of a changing global market."
Unfortunately, that will only take place in 2015, but the current generation and its body on frame construction will soldier on for at least two years after that, according to an Autocar report. An inside source has revealed that the 110 and 130 versions are likely to be kept, as they don't overlap with the new vehicle, which is a short wheelbase 4×4.
Fortunately, the Defender has been reclassified as a work vehicle so it won't have to switch over to the new engine as fast as it would if it was a car. Also, the vehicle won't have to adapt to pedestrian safety laws until 2020.