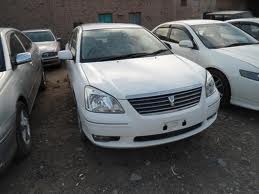 Cars Cleared Illegally, Cost Billions in Losses
Apart from the fact that the amnesty scheme costed billions in losses to a cash-starved government which has recently acquired a US $ 5.3 billion loan from IMF to cover the budget deficit, a new scam has now been uncovered by Federal Tax Ombudsman, Dr. Shoaib Suddle, a scam involving the customs clearance of multiple vehicles on a single national ID card.
As per our law, only one car can be cleared on a single NIC however, as many as 52 vehicles were cleared on a single NIC.
According to findings of FTO, Syed Ameen Shah, a resident of Pishin cleared 52 Hino Trucks from Karachi, Habibullah from Quetta cleared 51 Toyota Hiace van from Karachi, Wali Mohammad cleared 50 Mazada Trucks and Abdul Wali resident of Chaman also cleared 50 Toyota Hilux Pickup.
Dr. Shoaib Suddle while speaking to the press said that we have found during the investigation by scrutinizing small sample data that 61 CNIC were used for clearing 1405 vehicles under the amnesty scheme.
He further stated that the investigation uncovered that out of the sample of 1405 cars they selected for investigation, 407 vehicles weren't even physically present in the country but they were cleared by the customs officials and around 207 of them are still lying in Tokyo's auction yard but are cleared by customs here. He further said if the sample was applied on all 49,000 vehicles cleared that it is estimated that around 16,000 vehicle were that were not present in the country.
During the amnesty scheme which began clearing vehicle from March 5 and ended to April 6, FBR cleared 49,462 vehicles that fetched rupees 15.814 billion, a loss of 1.8 million rupees on several car if it was imported through the correct channel bringing the loss to a staggering 90 billion rupees.
The legality of the multiple cars on a single NIC and cars cleared while not physically present in the country remains debatable.