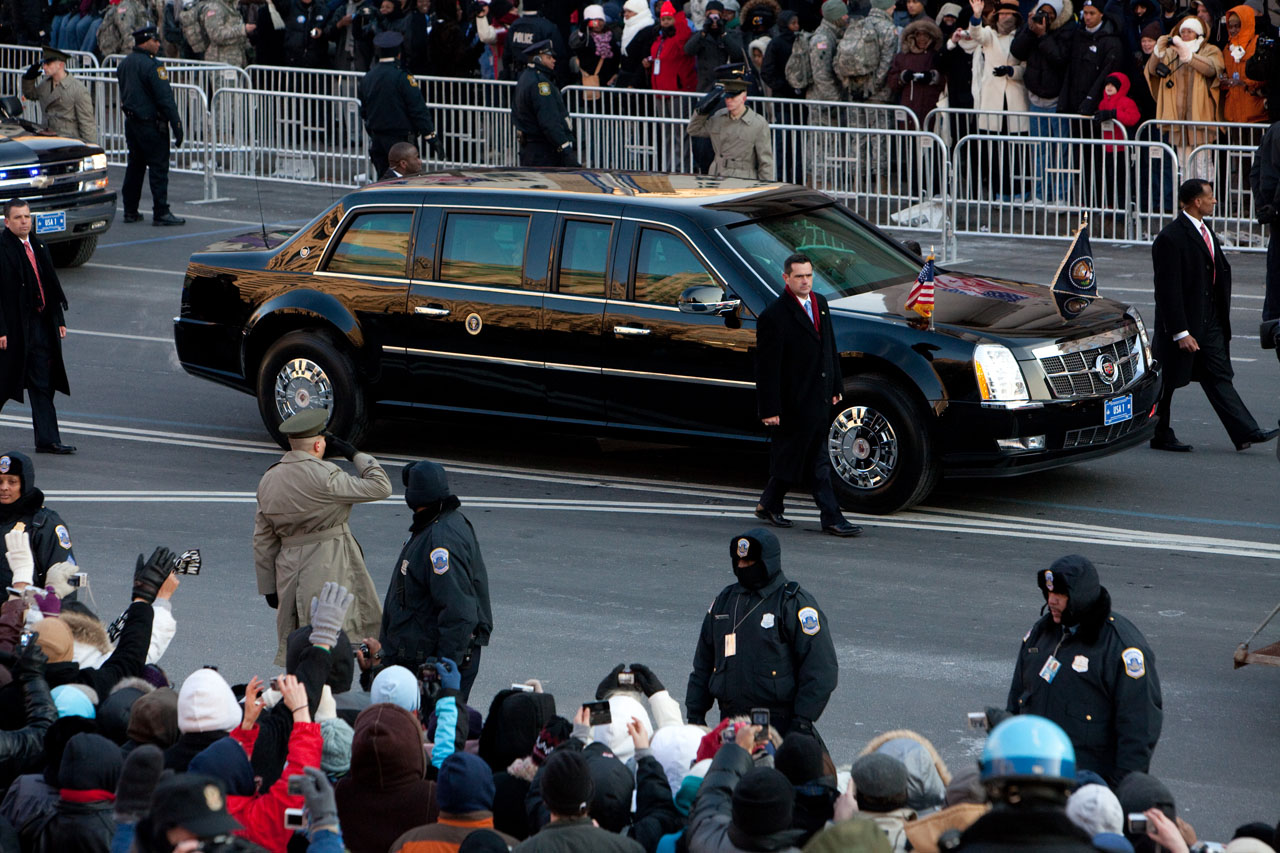 Cadillac trying to build a new Secret Service armored car
Popularly known as the Obamobile, or simply as the 'Beast',  Cadillac is trying to win the Secret Service's contract to build a new Beast for the President of the United States.
Since Obama's arrival as President in 2008, the car known as The Beast has been in his use ever since, the Presidential Limo, made by Cadillac got the nickname because of the big size of the car as you can see in some photos below when an agent is walking besides it. That big and heavy body is fixed on top of a heavy-duty truck chassis.
The US President's back up limo has been leftover by President Bush's and the Secret Service is now looking for a new Beast for Obama.
Motor Trend contacted Cadillac, Lincoln and Chrysler, and Chrysler is the only one that would comment on it by saying that aren't going after the contract.
The entire contract is highly confidential so while all three has a long history of providing the cars for the most powerful man in the world, but none would actually talk about it good detail so until the first pictures of the new Beast hit the webs, here are some of old Beast.