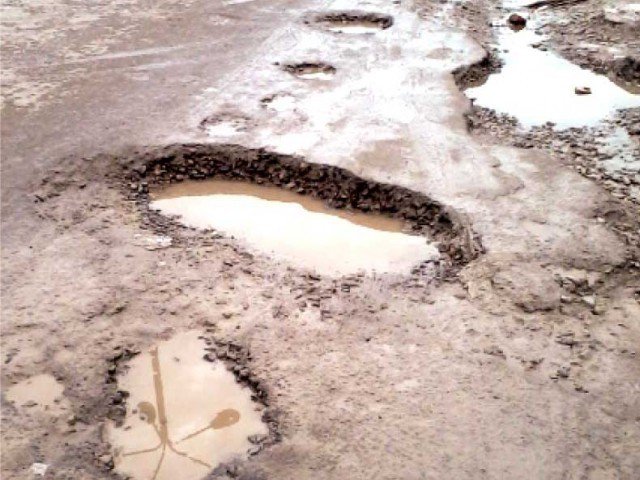 KARACHI: If you go back in history, it is a record that roads are dug just before the rain season to make sure citizens face problems. Yet again the CBC made sure to keep the award of this stupidity with them. The weather of Karachi is such that it might rain in few days and on the other hand workers are busy digging the Karachi roads.
26th street starting from Abdullah Shah Ghazi's shrine and passing through Tauheed and Badar commercial all the way into Phase VIII is under construction. The road at left from Ideal Bakery is also under construction. The digging done there is such that even a vehicle with good road clearance is going to rub its underside with the road. Road that is leading towards Gloria Jeans and Chatterbox which are located just before Main Khayaban-e-Ittehad are also under construction. The lane of KFC which is located at Boat Basin is also ready for digging. On the other hand, parts of Khayaban-e-Shujaat, Khayaban-e-Bahria and some other streets are going to witness necessary patchworks as well.
According to CBC spokesperson Amir Arab:
"We are constructing 26th street as traffic flow has increased due to the newly-built flyover."
It is true that such infrastructure development is necessary time to time but if maintenance work is delayed they turn out to be a problem for citizens.
Surely people residing in Clifton and Defence are waiting for better roads to drive on.