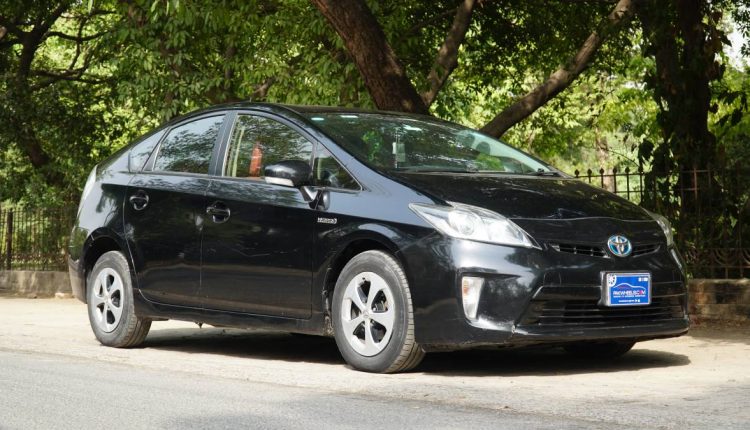 Check Out the Fuel Average of This 10-Year-Old Hybrid Prius
Welcome to another episode of PakWheels Owner's Review series featuring a famous cricket star, Mr. Aizaz Cheema. You may know him as the Legend of Asia Cup for his out of this world bowling in the final of Asia Cup 2012. Today, Aizaz bhai will tell us the tale of his Toyota Prius 1.8L Hybrid. Enjoy!
Purchase & Price
Aizaz bhai previously owned a 2009 model of 1.5L hybrid Toyota Prius in white. He drove that car for three to four years and then switched to this 2012 model of 1.8L hybrid Prius in black. He imported this car with the help of a dealership in 2015 for Rs. 22 lacs. It's been almost five years, and the partnership is still going great.
Fuel Average
The best part about this hybrid car is, of course, its fuel efficiency. This 10-year-old Prius gives its owner an outstanding fuel average of 19 kilometres per litre in the city and around 17 to 18 km/L on the highway.
Maintenance
The owner says this is an easy to maintain car. He gets an oil and filter change service after every 5,000 kilometres and it costs him around Rs. 5,000.
Ground Clearance
Like any other Japanese car, ground clearance of this one becomes an issue on bumpy roads. Aizaz bhai has installed suspension mount spacers (packing) to overcome this problem. 
Safety
This 2012 Prius has all the necessary safety features such as ABS, EBD, and six airbags. Some people complain about the performance of brakes, but the owner says he has not yet faced any problems with the car's ABS. 
Spare Parts
Spare parts of this model are easily available in the local markets in new and used condition.  
Missing Features
The only thing the owner misses in his car is cruise control.
Watch Video
What do you think about the efficient car of an efficient player? Share your views in the comments below.