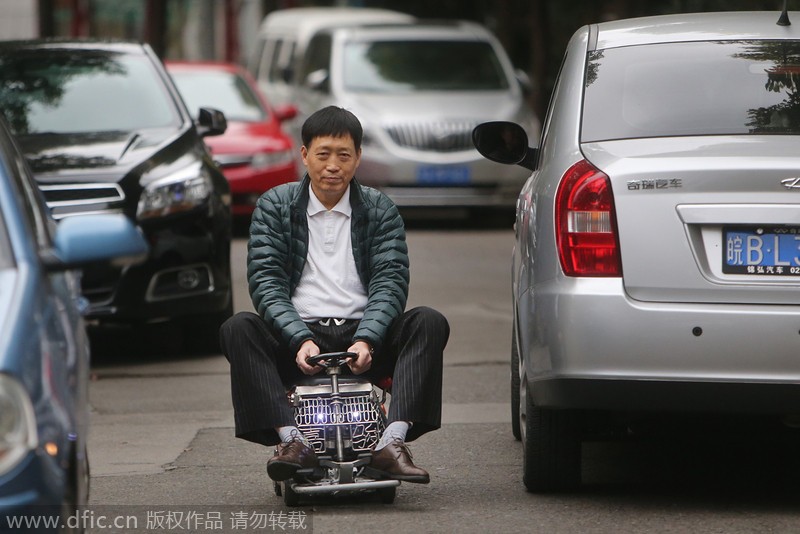 Chinese man builds world's cheapest car for just 25,000 rupees
There's no space on the road to drive your car on, even in countries like ours, where there's only 18 cars per thousand people, yet, mile long traffic jams are a daily routine and people barely have a reaction on seeing a jam now. In these days of IDEAS held at the Expo Karachi, the city dwellers experienced one of the worst city management plan and traffic jams.
The solution Japan found were the Kei cars, with a sets of regulations that automakers have to abide by in-order to get tax benefits and which caught on to the consumers who found these small cars, much more relaxing to drive and park in urban environments. But how small can you make a car?
There's only one car that's below the one million rupees mark and that's the ancient Suzuki Mehran so its safe to say that people are craving for a small, economical and cheap car. India made the Nano, the world's cheapest car, which despite its certain drawbacks, had a brilliant ambition of bringing family on motorcycles, into a car.
However, a man in China took matters in to his own hands and has build, perhaps the world's smallest and cheapest car which costs just 25,000 rupees and comes with an engine, gearbox, accelerator, brakes, every essential items which makes a car, a car.
Xu Zhiyun, is a 60-years-old man from Shanghai, and according to China Daily, it took him two years build the car, but like any other car enthusiast, the process of creating it was the best part.
The car in its current form is 60 cm (23inch) long, 35 cm (13 inch) wide and 40 cm (15inch) tall, and it shouldn't be mistaken for a toy car and is actually an electric car.
The car, no matter how much impractical it is, should be applauded for atleast trying…..