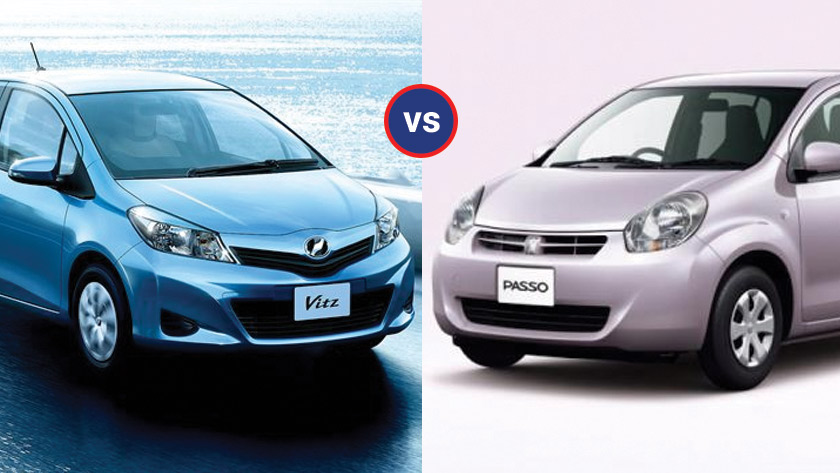 Due to the buying power of people in Pakistan, hatchbacks sell like hotcakes. Comparing hatchbacks has been a hot debate since the time when 1000cc hatchbacks like Cultus, Alto and Santro appeared on scene. The new era of hatchbacks has made the competition more intense due to the fact that imported hatchbacks are better equipped than local hatchbacks. Here I'm going to share a comparison after getting through with hands on experience of 2012 model Passo and Vitz.
Overview:
Vitz:
Vitz was launced back in 1998 and was one of the earliest imported cars that gained immense potential from the Pakistani market within no time. Generally, Vitz has now become a status symbol in 1000cc category. Vitz 1.0 became more popular than Vitz 1.3 due to the fact that 1300cc sedans were available in a rounded price tag. Vitz is currently available in 17 different colors.
Likes:
Sporty Shape
Striking Interior
6 speakers
Bluetooth Streaming for phone
Dislikes:
Highly Priced
Fuel Economy
Passo:
On the other hand Passo was introduced in 2004 but by and large, we got to see Toyota Passo when the influx of imported vehicles started gaining enormous potential 2009-2010. Passo significantly gave a setback to the sale of Vitz and Cultus in Pakistan. Under the import policy of importing up to 5-year-old vehicles, a well-equipped Passo was being sold around 9 lakhs in 2012. This was the primary reason that Passo gained much sales potential in Pakistan and is now commonly seen on the roads. The same car Toyota Passo is available with a nametag of Daihatsu Boon with a lesser price tag. Passo is available in 9 different colors.
Likes:
Spacious Cabin and leg space
Impressive fuel average
Economically Priced
Good cargo space
Dislikes:
Dual Speakers
No DVD just a simple Audio & Navigation System
Conventional Interior design
Exterior:
In terms of overall look, Vitz has no substitute in hatchbacks. Though the 2012 model of Passo isn't a bad outline especially when you compare it with the previous model of Passo but still Vitz possesses a dynamic and enthralling impression when compared with Passo whereas, Passo seems like a conventionally outlined hatchback. This is how I rate the exterior of both the cars:
Passo : 3/5
Vitz  : 4.5/5
Interior:
Just like Vitz leads the competition in terms of external look, it spearheads in interior glamour as well. The Jet black dashboard along with a silvery up head wedge adds to the appealing effect of Vitz. On the other hand, Passo has a conventional brown interior with an off white front wedge which doesn't seems much likable as compared to that of Vitz. The seats and door panels are beige colored. The Interior Rating goes as:
Passo = 3/5
Vitz = 5/5
Performance:
I am a true lover of high octane for all types for Japanese engines. I believe in evaluating a Japanese engine performance on a saturated mixture of Hi-octane. As Toyota Passo and Vitz have the same engine specifications, therefore, both the cars have exceptionally great performance. Using High octane, I was able to touch 160 km/h without a buzz of vibration on Toyota Passo. However, on high vigorous acceleration and very high speed Vitz negligibly trails the competition due to more body weight. In a precise manner, I would rate the performance of both cars as:
Passo = 4.5/5
Vitz = 4/5
Fuel Economy:
In terms of fuel economy, Passo leads the contest. I calculated some fuel average figures of both the cars. For better understanding, let me illustrate them in a table below:


Note: The above averages were calculated on normal city routes with soft acceleration.
Here are some captures of Toyota Passo's Fuel Average with and without High Octane keeping the A/C switched off.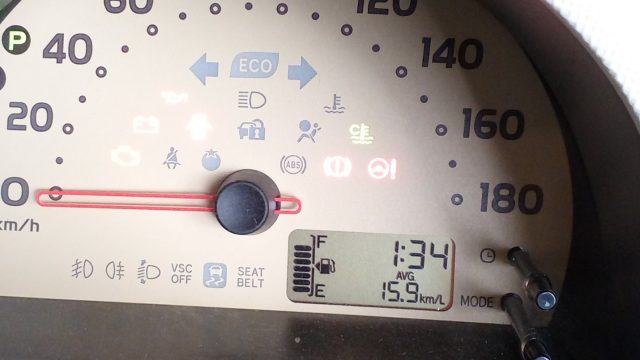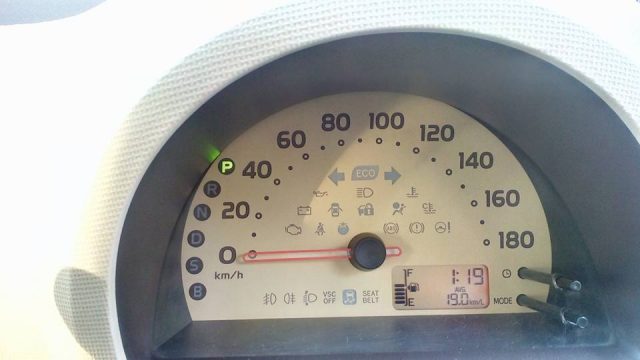 Comfort:
Passo renders a significant amount of spaciousness both at the front and at the back. The cabin design encompasses plenty of leg space for driver and passenger seats. Moreover, the front seats give a more spacious feel due to no gearbox in between the front seats. Even so, there are few aspects that make Vitz more comfortable than Passo. First of all, the non-adjustable headrest in Passo does not allow good head support especially if you are taller than 6 ft. Whereas in Vitz, adjustable headrest allows good neck support for tall drivers. Secondly, the dashboard mounted gear lever in Passo doesn't feel comfortable unless you get used to it. Moreover, I personally feel that the I would rate the comfort level of both these rides as:
Passo 4/5
Vitz 4.5/5
Why Passo?
Yet acknowledging many shortcomings in Passo, I do not prefer Vitz for one reason i.e. a 2012 model Passo is priced around 1,250,000 pkr however, a 2012 model Vitz is available a price tag of 1,450,000 pkr. I personally believe that the one spending almost 1.5 million on Vitz (Including registration cost) should buy Toyota Aqua or Honda fit by spending another 1.5 lakhs. Keeping in account the hybrid advantage along with many admirable features in Aqua and Fit makes no sense buying Vitz just to save 1.5 lakhs.