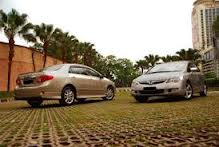 Daily Boost: Local auto industry answers secretary, 600,000 $ #001 Juke-R delivered, and Indian F1 Grand Prix
This is our new feature of Daily Boost series to save our readers time and give them all that's happening around the world on everything related to wheels.
Here's some boost to begin your morning with having a quick roundup on whats happening in the automotive world.
Boost 1.0: Automotive industry will be questioned about the failure to localize car parts. Secretary Industries Shafqat Naghmi will asking the representatives of local auto industry on today in Karachi over their failure to achieve localization of complicated parts. He further inquired from them that fuel efficient vehicles needed to be introduced to reduce fuel consumption and wider choice of vehicles at a reduced cost and improved quality standards should be available to the consumer.
Than the secretary also raised the issue of the huge gap between supply and demand, as in some instances, cars have been delivered after few months of taking 100% payment. While the local auto industry would tell the secretary how import of used car is hurting the local industry, of course competition which the local auto manufacturers aren't used to.
Boost 2.0: Felipe massa  has got his Ferrari F1 seat for 2013. 
Ferrari's second Formula One driver, who was lacking pace from the start of the season   was surrounded in a lot of rumours that he is going to be replaced by Kimi Raikinoin or Ferrari's student driver, Sergio Perez but ever since Mercedes GP signed Hamilton, Perez who is giving stunning  performance this year has captured Mclaren F1 driving seat. Since last two races, Massa also got his pace back and secured his Ferrari seat for another year all happened while the ex Ferrari driver and 7 times world champion Michael Schumacher announces his second retirement from Formula One at the end of the season. Both of them will be in action at Airtell Indian Grand Prix whose schedule has just been announced. It is going to be live from 26 to 28th of October, be sure to check our coverage of it .
Boost 3.0: Nissan's wolf in sheep dress, Juke-R's 545 BHP  production version is here now and being delivered.
Juke is one of the most amazing funky cheap cars to buy if you are in Europe. Earlier this year RMC  built a concept car  by using using Nissan GT-R's 483 bhp engine in a small family size Juke. The initial response to the Juke-R project was great and people admired the project but Nissan's executives in Japan said no to the project initiated by Nissan UK. But the buyer interest was overwhelming and eventually, Nissan Technical Center Europe has helped RMC to built a limited series of Juke-R.
Thanks to NTC-E, the production version is more powerful than the concept, producing 545bhp from its 3.8 liter twin-turbo V6 engine. Thrilling performance is guaranteed, with 0-100km/h estimated to take only 3.0 seconds and a maximum speed of 170mph.
Priced at 600,000 $, it is not the most beautiful car you can buy for that much money but it is an intriguing package. The #001 was delivered recently and we think the total limited run would about three figures long.
FACT OF THE DAY:
Seven times  Formula f1 world  champion  Michael Schumacher and his younger brother Ralf Schumacher are the only brothers to win races in Formula One, and they were the first brothers to finish 1st and 2nd in the same race, in  montreal 2001.
Please Feel free to give your feedback to our editor baber khan related to blog .