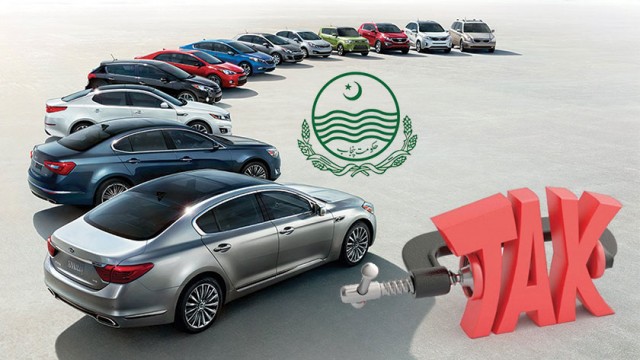 In the annual finance bill of 2016-17, Punjab Govt. levied a one-time tax on the registration of imported cars. This decision was the fundamental cause of revenue shortfall for the registration of imported vehicles. This one-time tax was catalogued by the government as 'Luxury Tax'. Let's scrutinize the consequences of levying this tax on imported cars. On one hand, the government was in favour of promoting hybrid vehicles in order to control the shortfall of fuel, favouring the import and use of hybrid vehicles, the import duties for hybrid vehicles were reduced to 50% back in 2013. On the other hand, with the current imposition of luxury tax on imported cars, the subsidy for hybrid car buyers has been retracted.
The point I am trying to criticize here is that hybrid vehicles are getting subsidies throughout the world, while we are curbing their demand by levying unnecessary taxes. As a matter of fact, neither of the local manufacturers are capable enough to produce affordable hybrid cars nor the government takes an initiative to promote fuel efficient cars. More importantly, the fragmented luxury tax structure in Pakistan is really a moot point. Here is the luxury tax structure on the registration of imported cars in Punjab.

Wondering why I highlighted Punjab? You might be surprised to know that there is no such tax levied for the imported car registrations in Islamabad. Here is an image of Islamabad registration certificate of Toyota Prius.
For instance, if you register a Toyota Prius in Lahore, you will have to pay a luxury tax of 150,000Rs. Adding this tax with the total registration cost, sums up a total of Rs. 310,000 (For Filer). However, the same Prius gets registered in Islamabad for Rs. 75,000 only. And the problem is not just limited to Islamabad; as per the website of excise and taxation department of Sindh, the luxury tax on an imported 1800cc vehicle sits at a meagre Rs 5000.


This means that anybody from Punjab who is willing to register an imported car can go to the Federal capital in order to bypass the menace of luxury tax in Punjab. Thus in essence we come to address the registration of CBU's in general. It is because of this tax structure that people living in Punjab prefer to have an Islamabad registered CBU vehicle because it saves them a lot of money. Last but not the least, I leave you with one question:
Why opt a fragmented tax structure, which forces people to find an alternative for their basic wants, when policy makers can devise an easy solution to this predicament?