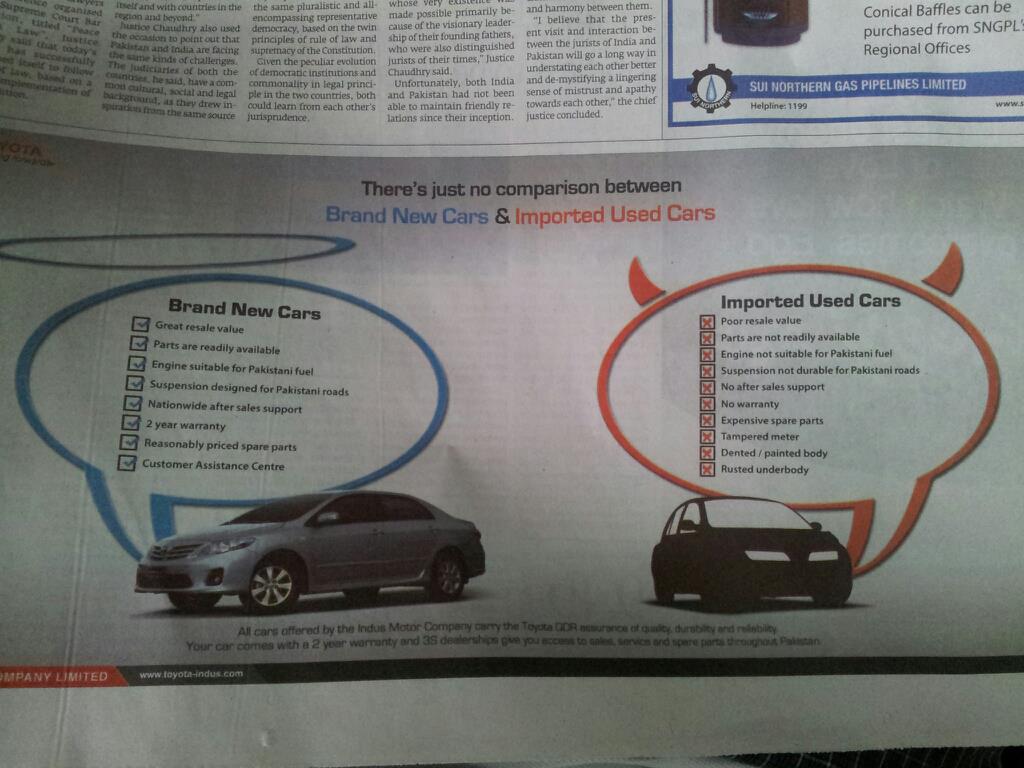 Angels and Demons: Indus Motors publishes ad in newspapers comparing the better local cars against imported crap
I can't seem to remember the last time I published a headline with such dripping sarcasm, anyhow, a group which goes by the name 'Fraudulent Car Industry Of Pakistan' on Facebook had a member post this image today of Indus Motor's advertisement in a local English daily signifying how local cars are just better than imported crap.
It talks about bad resale value of imported which we have already given up, parts availability, fuel suitability, suspension and vehicle designs for Pakistani roads and what not to gain attention of local buyers who have gone towards imported cars as Indus Motors failed to fill the gap left open by the local auto industry.
Faraz Haroon talks about just that here.
These are just desperate measures done by Indus Motors to save itself from the buyers who are not interested in the points raised by Indus Motors in the advertisement any more. They just want good choices and modern equipped car and some value for money for their hard earned dough.