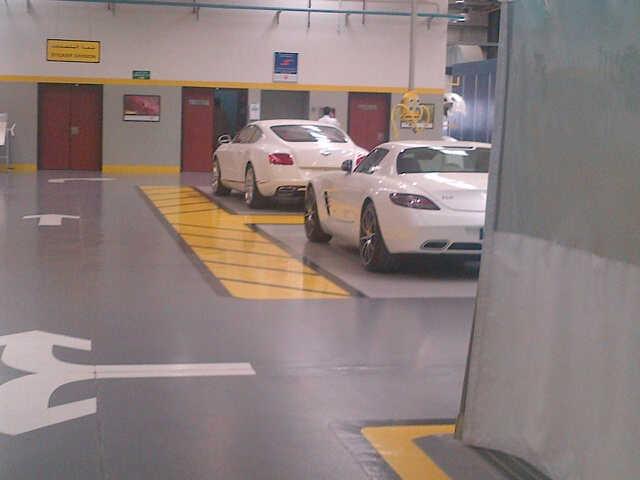 Dubai police to add Bentley and Mercedes SLS AMG as well
Just about a week a apart, Dubai police added the only four-wheel-drive Ferrari, the FF to their fleet of cop cars after the addition of Lamborghini Aventador. And perhaps, the public approval and media's attention, it seems that Dubai's plan worked to garner the world's attention towards them.
Therefore, Dubai is now going to add two more supercars to the fleet of their cop cars which are more like the new tourist attractions in Dubai.
The picture here is courtesy of DubaiInformer, which says that the both the cars are here in the workshop to get the paint job and the Dubai Police livery.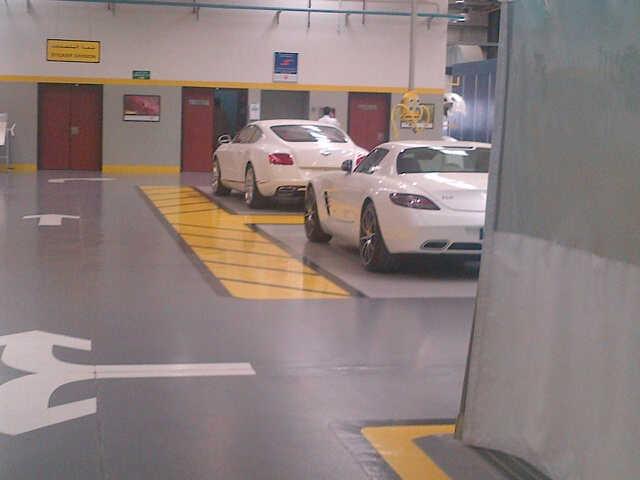 We're also beginning to get the hint that Dubai is slowly working towards swapping its current police of normal, ordinary cars with supercars as the press that it creates have far more value then what Dubai had to pay for the supercars.
CID has a greater role in keeping Dubai safe and in peace and the CID operate undercover, often on golf-carts and mostly on unmarked cars.
So Dubai police to be known as world's most fastest and only force in the world to have supercars as their enforcers of law; doesn't sound like a bad idea at all as the real dirty work is with the CID as we've been told by various friends in Dubai.