The Most Expensive Cars Sold at 2018 Amelia Island Auction
We are no stranger to car auctions around the world where the most extreme, classic and unique cars are sold for millions of dollars. Although most of that amount is meant for charity purposes (I hope so) but still that doesn't change the fact that these cars are sold for such a hefty price. A similar auction was held at Amelia Island having Porsche, Ferrari, Benz and many other models this year so let's see what are the top most expensive vehicles sold in this auction.
20. 1931 Marmon Sixteen – $1,050,000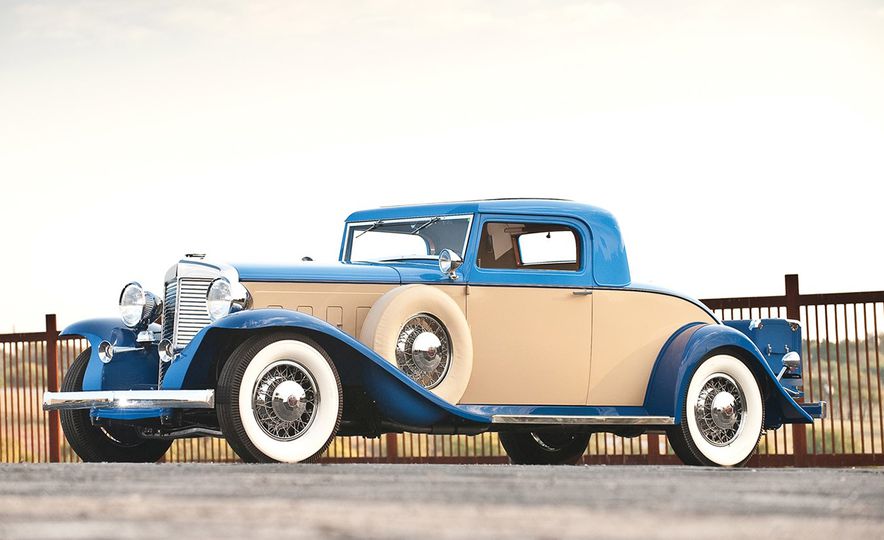 Probably no one from today's world know Marmon, but in 1931 it was the car's 200-hp aluminium block 8.0L V8 engine which grabbed everyone's attention. At the time 200hp seemed like a 2000hp from today's perspective.
19. 1958 Mercedes Benz 330SL Roadster – $1,072,000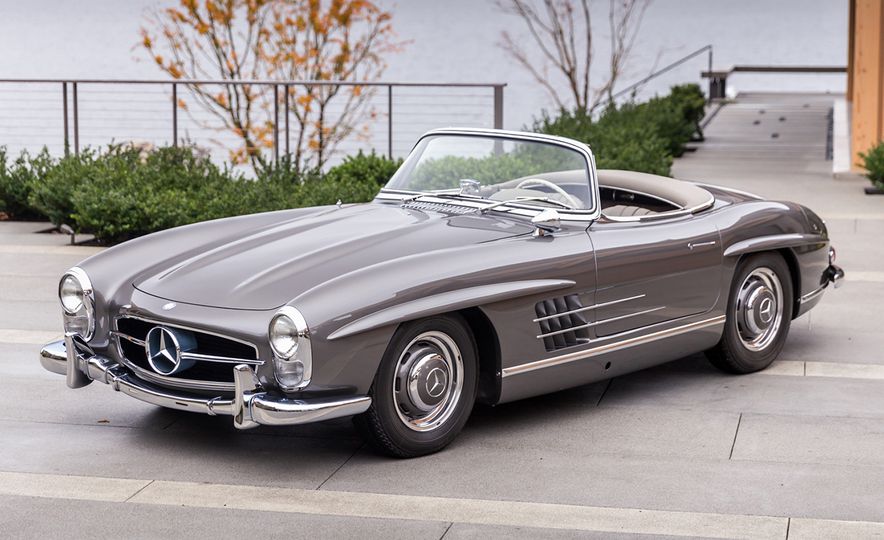 Probably the best looking Benz of all times, this particular unit spend most of its time in England while being restored in 2013 and going through a major restoration in 2015, making it the finest most expensive 300SL in the world.
18. 1956 Mercedes Benz 300SL Gullwing – $1,077,000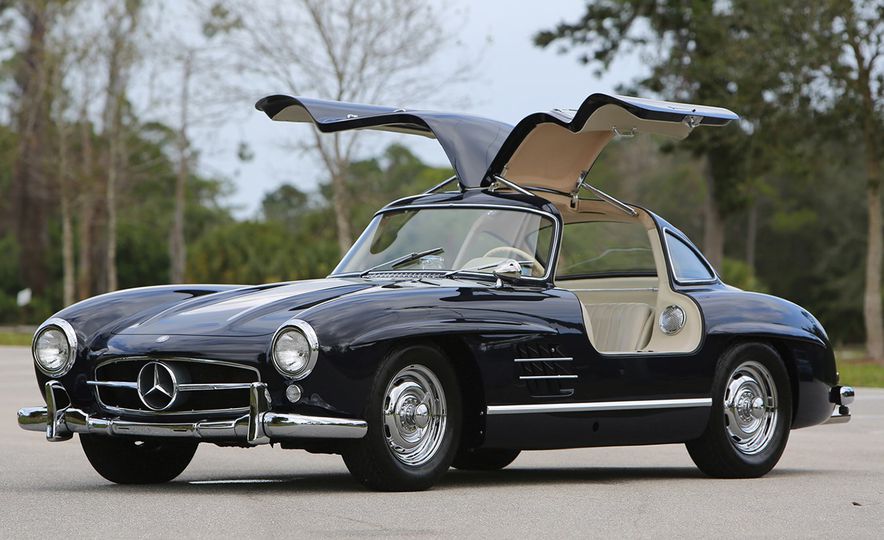 If you thought the Mercedes-Benz SLS had cool doors, then you might wanna see this car. This is the car that originally had the gullwing doors before any car of the time and gave this car a very cool appearance like no other.
17. 1956 Mercedes Benz 300SL Roadster – $1,094,000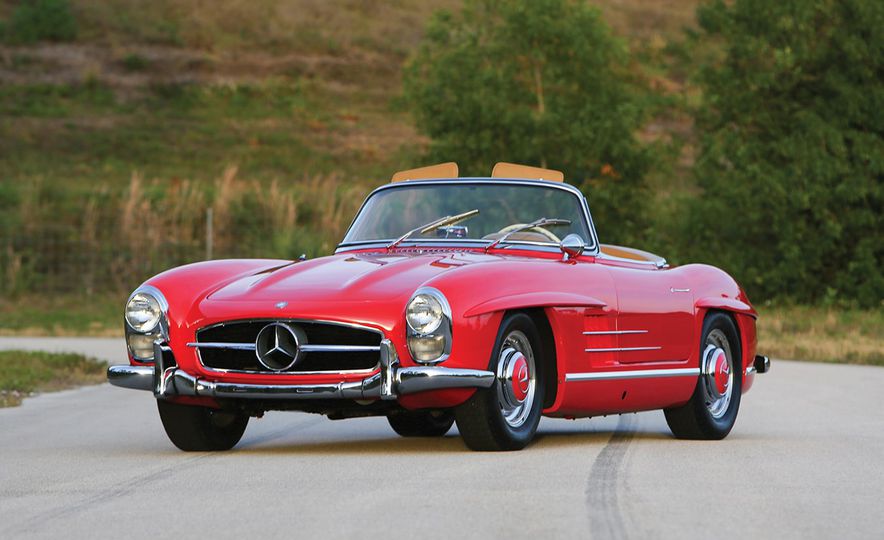 Although the 300SL Gullwing steals all the attention, it was the roadster which was more practical for daily use making it a very nice luxury cruiser with a little more practicality. Getting in and out was easier, it was open rooftop, and there were rollable windows too, everything all which you can't say about the Gullwing.
16. 1987 Porsche 959 Komfort – $1,100,000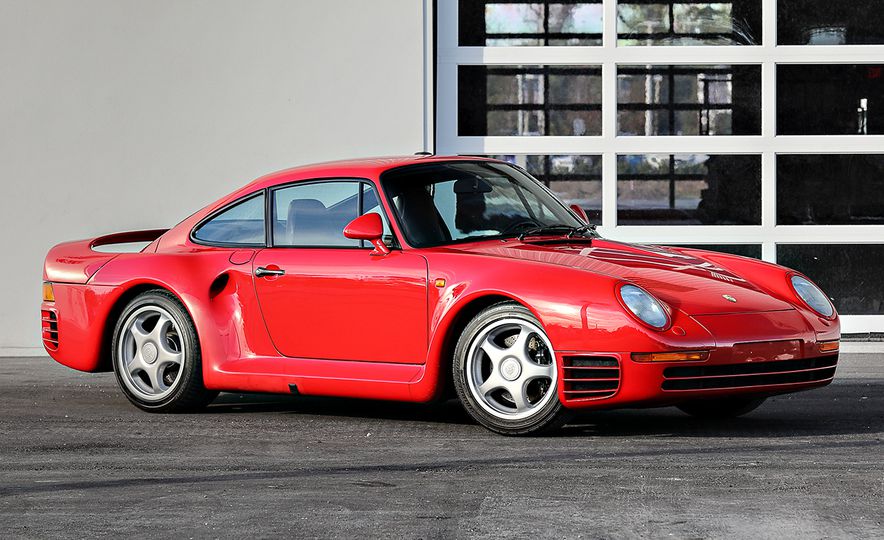 Porsche 959 is a serious machine with a 450-hp with twin-turbocharged flat-six with water-cooled heads, a variable all-wheel-drive system, and carbon-fibre bodywork; making it an extreme supercar on the road. However, the owner(s) didn't enjoy much of the 450-hp goodness as this particular model had only 5000 miles on the Oddo.
15. 1993 Porsche 911 Carrera RSR – $1,270,000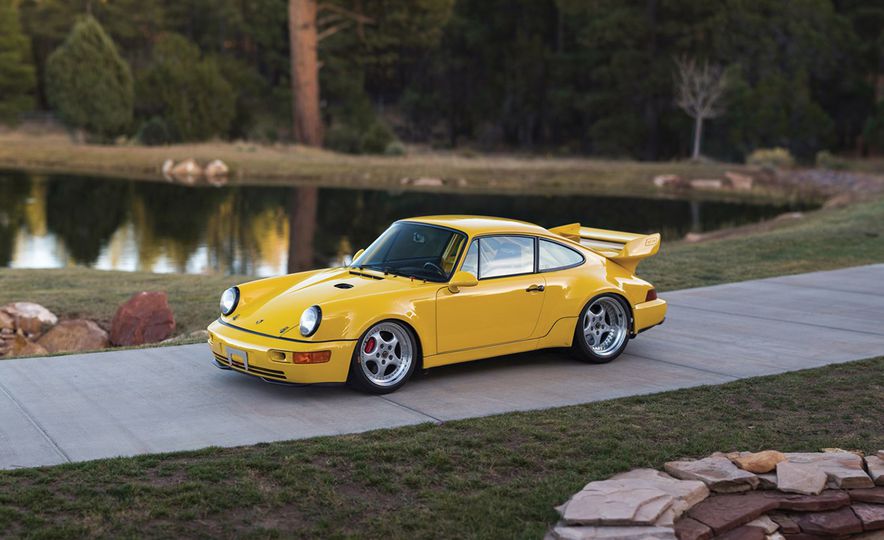 According to Porsche, 911 Carrera RSR is the track-ready version of the legendary 911. Only 55 of these were ever made and had a 3.8L engine unlike the regular version with a 3.6L engine.
14. 1930 Isotta Franschini Tipo 8A S Boattail Cabriolet – $1,270,000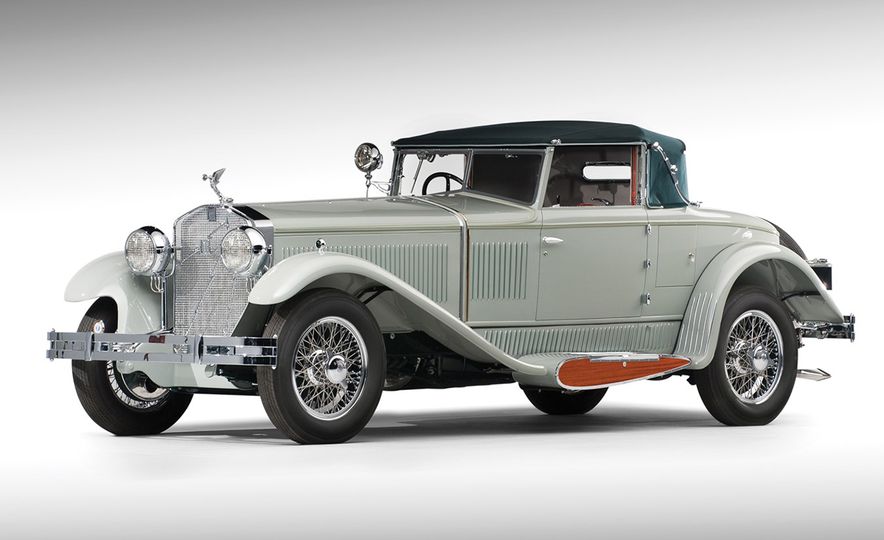 Aside from its very big name, this car has an equally massive 7.3 inline-eight engine which according to RM Sotheby is "Inarguably one of the finest eight-cylinder Isottas ever produced."
13. 1976 Porsche 934 Group 4 Race Car – $1,320,000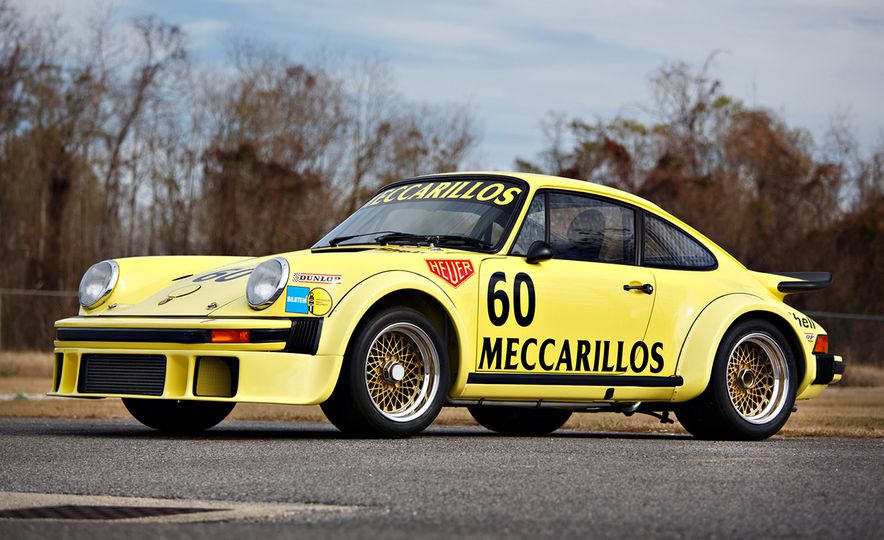 Porsche introduced the 934 as the motorsports version of the 911 for GT racing. Only 31 of these were ever built, and they competed in the European GT championship and in TransAM in North America.
12. 1966 Shelby Cobra 427 – $1,457,500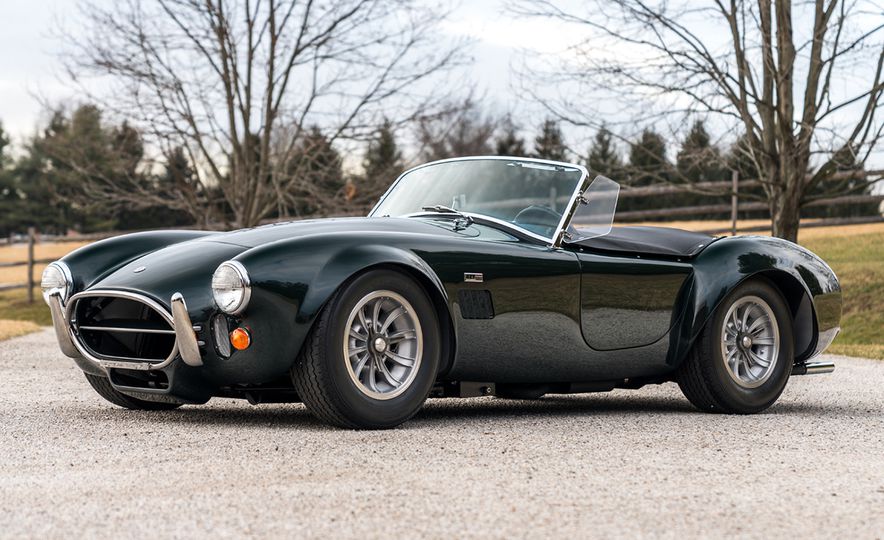 The more modern more powerful version of the Cobra 260 which in 2016 sold for around $13.75 million setting a world record for auction record for an American car. Though this 427 is no way near that price,  $1.5 million is the average asking price for such an astonishing vehicle. This particular unit had a more savage 427 horsepower engine unlike the stocks 355 horsepower.
11. 1996 Porsche 911 GT2 –  $1,485,000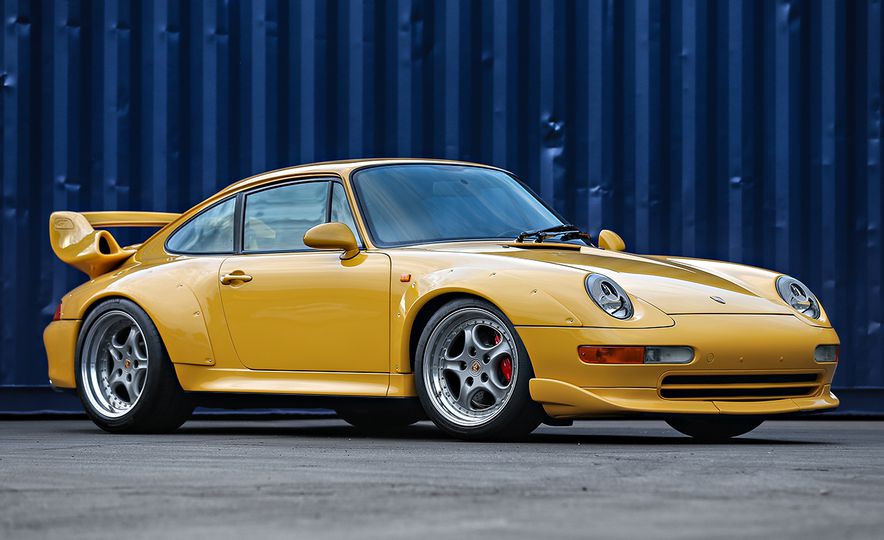 This 1996 Porsche 911 sold for an astounding 1.48 Million USD which isn't even road legal. Which begs the question; is it worth it? But most of the cars on the list aren't even bought to be driven. So is this one which will continue to spend most of its time in a garage heavily guarded.
10. 2015 Porsche 918 Spyder – $1,540,000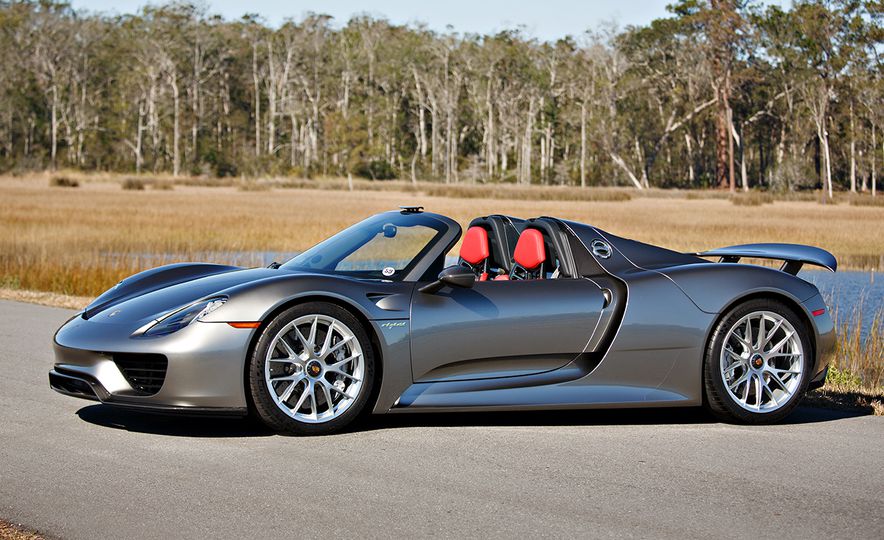 This particular 918 is the 159th example of the legendary Porsche Hypercar which originally sold for $988,800. This car has a $63,000 paint job and a two digit "59" plate number.
9. 1990 Porsche 962C – $1,595,000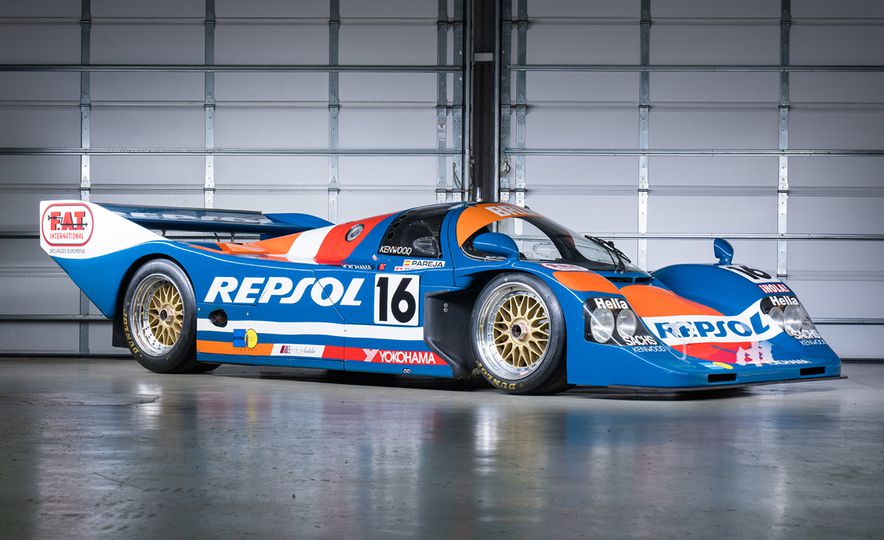 Porsche 962C competed in the Le Mans in 1990 and had a 750-hp engine capable of 200mph. This particular model was serial numbered as 962-160, suggests it was 60th 962 on sale.
8. 1952 Ferrari 212 Europa Cabriolet – $1,600,000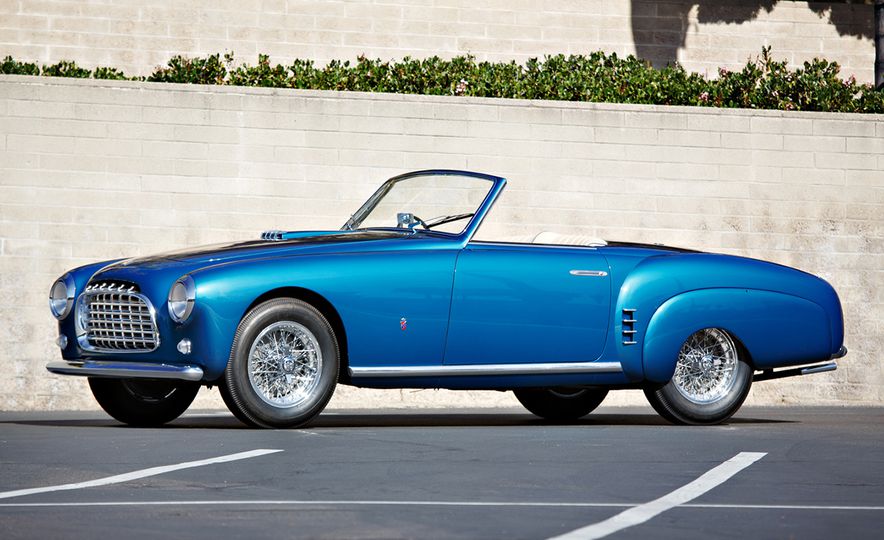 Ferrari 212 was designed with style in mind, and even to this date the car looks absolutely stunning and catches a lot of attention. This 212 is also a little more special as it has more vocal Corvette V-8 engine, unlike the original 2663-cc V-12 engine.
7. 1993 Porsche 911 Carrera RS 3.8 – $1,655,000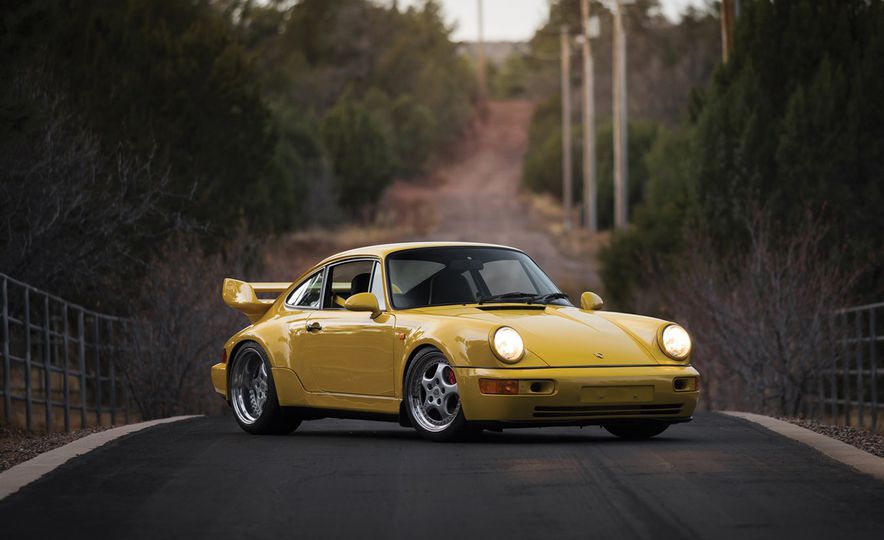 Only 55 of these RS 3.8 were ever produced and among which 12 were painted in the Speed Yellow colour in 1993. Chassis number 497111 is one of them and has just 4350 miles on over the course of 25-year. Getting one in this condition and low mileage is nearly impossible unless you have 1.65 million USD, of course!
6.  2015 McLaren P1 – $1,710,000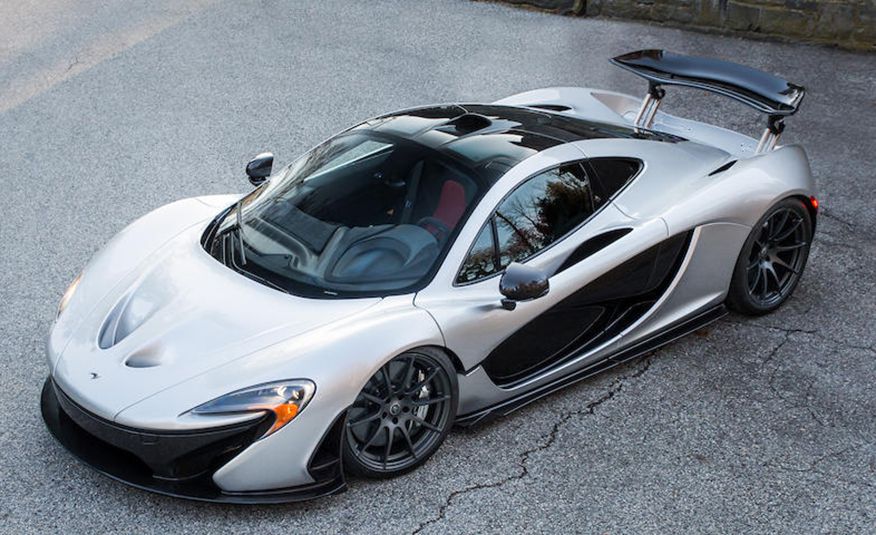 The only Mclaren on the list but a special one since this one has only done 355 miles. P1 is such an extreme car, often referred as "Widow Maker", that it isn't an easy thing to drive. Driving P1 at extreme speeds will require a very responsible driver, make a mistake and this car won't forgive you. Maybe that's why the owner didn't dare to enjoy much in this beast. Apparently, this car also hasn't seen any rain or snow during these 3 years of its life.
5. 1993 Porsche 911 Turbo S Leichtbau – $1,760,000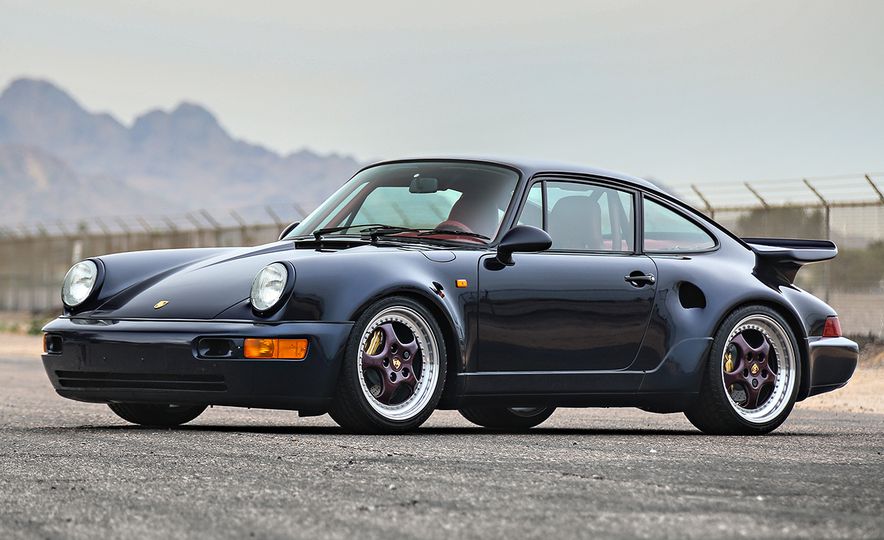 Not only Turbo S Leichtbau was a rare car from 1993, but it was the lightweight more powerful version of the 911. Only 86 of these were ever built, and this model has only 59miles on the odometer.
4. 1967 Ford GT40 Mark 1V – $1,925,000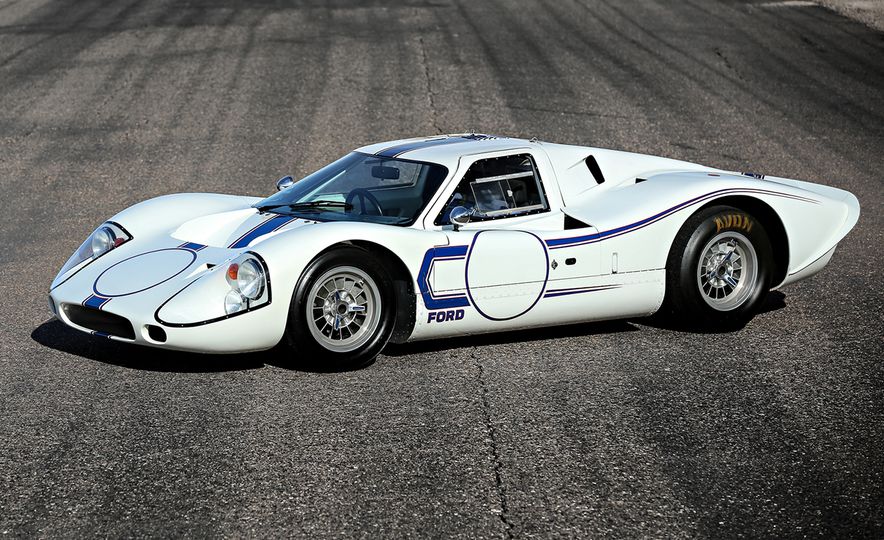 If you don't know much about the original Ford GT40 which competed in the 24 Hours Le Mans against Ferrari, then you might want to revisit the history. This car is special to Ford, and millions of dollars were invested by Ford to develop this car which then became one of the most iconic V8 cars in the world.  This example—J-12, the 12th and final Mark IV built—served as a backup chassis to the car that A.J. Foyt and Dan Gurney drove to victory in 1967.
3. 1966 Ferrari 275GTB – $2,205,000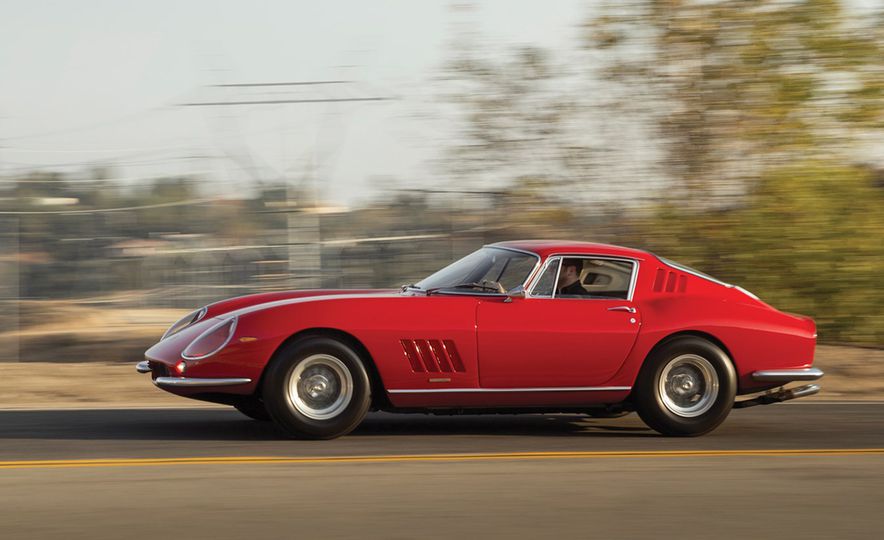 Introduced in 1964, the 275GTB features a 3.3-liter SOHC V-12, a rear transaxle, and an independent suspension which was first for a Ferrari road car. This restored version of the 275GTB was sold in Los Angeles and has its original wheels on it.
2. 2003 Ferrari Enzo – $2,365,000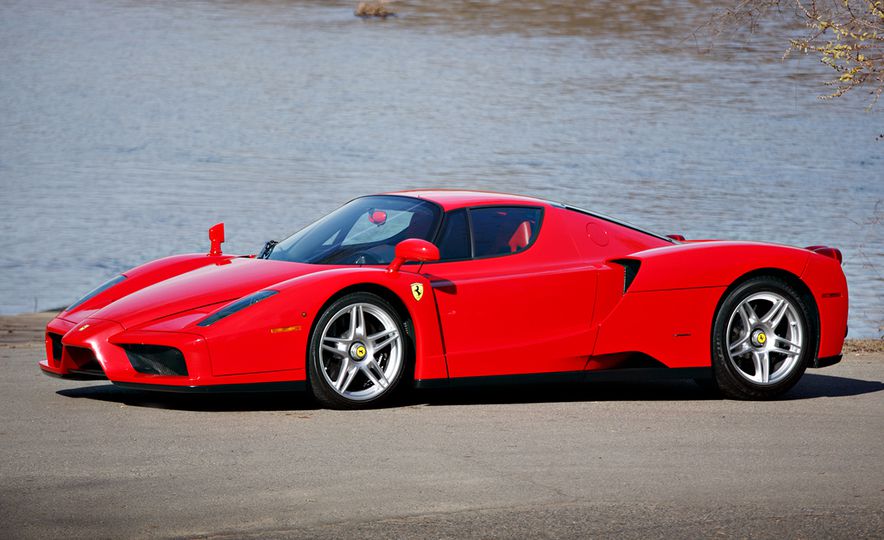 15 years ago you could buy an Enzo at more affordable $659,430, however, today not only you won't be able to see one and if you are thinking to buy one then this particular unit sold for 2.36 Million USD. It only has 1600miles on it which tells you that even its owners spent most of the time looking at it rather than driving it.
(1. 1966 Ferrari 275GTB – $2,530,000)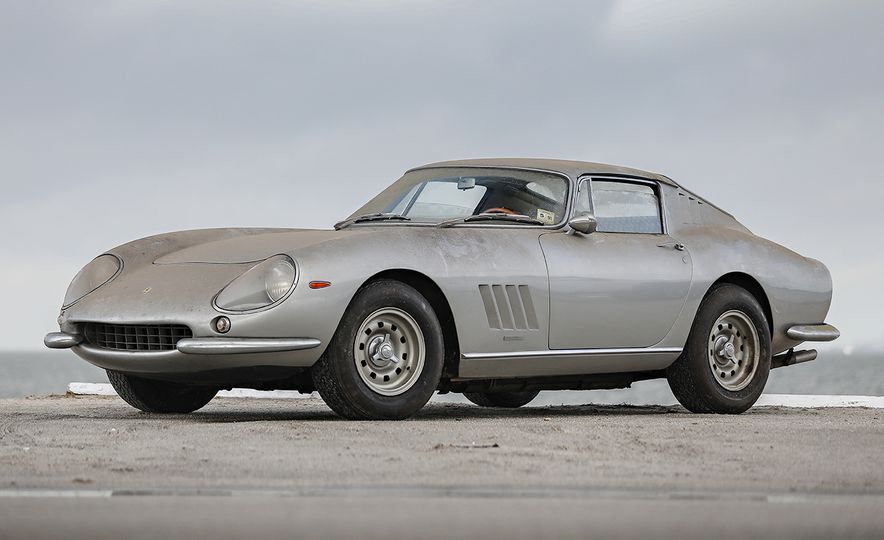 Yes, you noticed it right this particular 275GTB is a little more expensive than the one at number 3. This price difference is due to the difference of a steel-bodied 275GTB long-nose, and the aluminium-bodied version which is even rarer (80 in total). This was the most expensive car sold at the auction and as you can see top 3 places were all taken by Ferrari. This shows the importance of car heritage of Ferrari.
So, these were the cars sold at the auction with the highest price tags and my God they are breathtaking. An exquisite and marvellous piece of engineerings of their respective times. Makes us all want to become rich so that one day we can afford one.