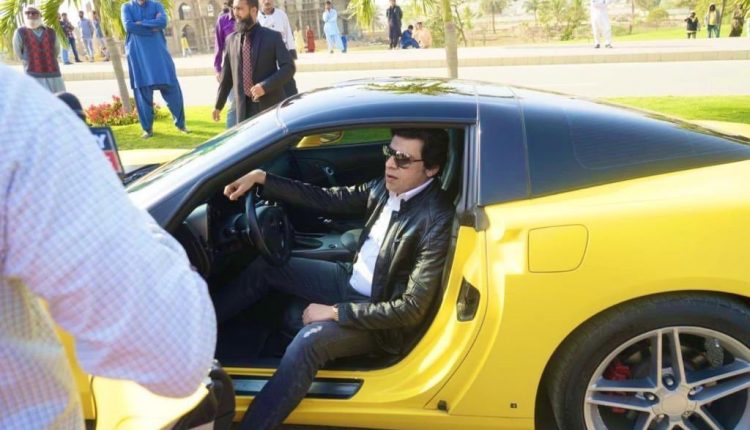 Faisal Vawda Talks About Lifting Invisible Ban on Used Car Imports 
Federal Minister for Water Resources, Faisal Vawda, has reportedly asked the government to lift the 'ban' on importing used cars. As per media reports, Prime Minister Imran Khan has supported him saying, Vawda has an extensive collection of vehicles, hence, he knows better about them.
But we are puzzled, which ban is he talking about, because there is no ban on the import of used cars. In Pakistan import of used cars has always been allowed under the following three schemes:
Transfer of Residence (TR)

Gift Scheme

Personal Baggage
In reality, the Ministry of Commerce changed the policy of the law regarding the import of used cars last year. The law has always remained same, the governments only altered the age of imported used cars. Earlier, it was 10 years, while now it is 3 years for cars and 5 years for jeeps. 
Changing the procedure, the federal government has introduced new Statuary Regulatory Order (SRO) No. 52. Under this SRO, the sender will arrange for duty from his foreign exchange account directly to Customs of Pakistan. 
Earlier, anyone could arrange the duty locally in equivalence to US dollars by submitting a pay order on the name of Customs, from any bank in Pakistan.
The government introduced the changes, after it found this loophole in the policy, being exploited by certain people. 
Firstly, it was causing capital flying out of the country. Secondly, these entities were depositing the duty in local currency. After this change, the duty will come into the country through foreign exchange  accounts of Pakistani expats, means by proper legal channels.
Is Faisal Vawda Right Person to give Such a Suggestion?
Here a question arises, is Vawda the right person for such suggestions. Although the prime minister has agreed with him, but one must understand that owning a lot of cars does not mean that he/she understands the commerce, procedure or law. We think the commerce ministry is the right entity to give such suggestions because this is their jurisdiction. 
As we mentioned earlier, there was never been a ban on the import of cars. Instead, federal government tweaked it to stop capital fly. Does it mean the federal minister does not understand the law, or is he hinting at allowing commercial imports of used cars, currently banned in Pakistan.
Possible Impacts of Vawda's Suggestion: 
If he is talking about the first aspect, we think he needs to re-read his own government's policy. Because it seems, he is suggesting to reopen the loophole in the policy. And if he refers to the latter one, we believe it will negatively affect the new entrants in the car manufacturing and assembling sector in Pakistan.
The former federal government gave Greenfield status to 15 new companies under Pakistan's first Auto Development Policy (ADP) in 2016.  Under this policy, the government gave these companies tax relaxations until June 2021. Furthermore, the PML-N told these companies that only few Pakistani expats can import vehicles for their personal use, means they don't have to worry about import of used cars on commercial scale. 
If current government lifts the ban on the commercial import of used cars, these companies' businesses will be affected.  It will also massively hit future investment as new companies will develop a lack of trust with Pakistan. 
Furthermore, it will affect the Electric Vehicle manufacturing companies, who are planning to invest in Pakistan. If the commercial import of used cars is open, then no company will establish its factory in the country, because they will face heavy losses.
Recommended For You:

Local Automakers Oppose Giving Any Relaxation In Used Car Imports