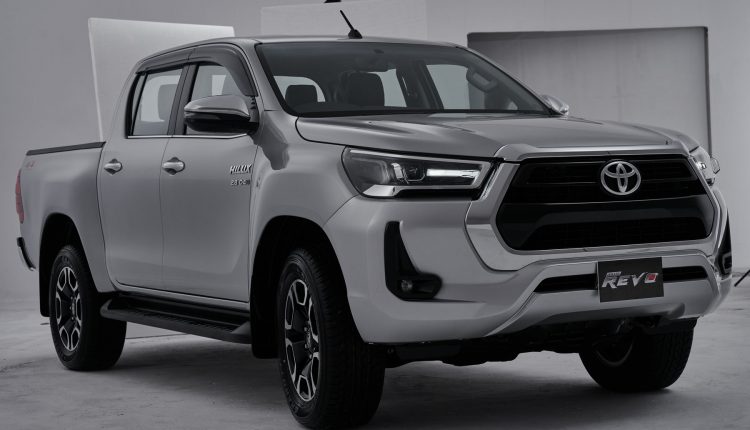 Hilux Toyota Revo Facelift – Specs and Features
So, the wait is finally over as Toyota Indus Motor Company (IMC) has announced a facelift for Hilux Revo in 2021. The favourite car of 4×4 lovers will be launched in June 2021, so you have to wait for only two months more. But there is a twist, although you have to wait for two months to see the car, but you can book this new vehicle today as IMC has opened its booking at a partial payment of Rs1,500,000.
Variants with Facelift:
As per our sources, the facelift will be available in three variants, i.e., Revo V, Revo G AT and Revo G MT. Although Toyota has not revealed the changes in the vehicle, the leaked images from a photoshoot are circulating in social media.
Expected Design Changes:
Currently, there is no official word from IMC; however, the leaked images have revealed a lot about the vehicle. As per those pictures, the upgraded Revo has new:
Headlights
Radiator Grille
Fog Lamps
Front Bumper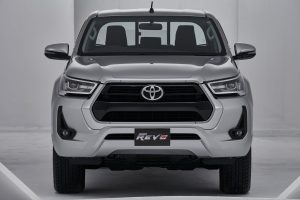 These changes indeed give the car a dominant and robust look, which is every 4×4 lover's dream. It is pertinent to mention that the company has upgraded the Revo G headlight from 2 bulbs to 4 bulbs, while the cover of fog lamps has also been changed.
Coming to tyres, IMC has upgraded the design of 18-inch alloy wheels, giving them a premium look.
Interior:
Along with the exterior, the company has introduced noticeable changes in the interior, including:
Redesigned Combination Meter
New Interior Black Color Scheme
Upgraded 9-inch Audio System
MID Steering Controls upgraded in Revo G MT/AT to match Revo V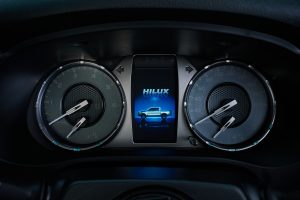 These changes will provide a smooth and enjoyable driving experience to the owner and passengers.
Enhancement in Engine Power:
IMC has not only worked on the aesthetics but also the mechanicals of upcoming Revo 2021. As per reports, the company has enhanced the power of 2.8L 1GD engine with improvements in the Turbocharger, structural improvement of Cylinder Block, Electronically Controlled Common Rail Inject and Exhaust. These improvements have increased the engine power by 20KW (Approx over 201hp) and 50Nm torque, as the car's peak torque is 500Nm.
These improvements will also increase the fuel efficiency by 4% in the new Revo.

Other Salient Improvements in Specs:
The company has also introduced other salient improvements in new Revo specs, which are:
Variable Flow Control (VFC) Power Steering
Speed Auto-Lock
12v Acc Connector
VFC will provide better steering response at lower speed. At high speeds, VFC will allow steering to be heavier for safety.
VFC advantages can be explained in 3 conditions.
1- Low Speed (0~40kph): Lighter steering effort is achieved for easy operation in parking & city driving.
2-  Mid Speed (40~80kph): Steering effort will smoothly change to match vehicle speed.
3- High Speed (more than 80kph): Steering effort will become firmer feel when cornering or highway traveling.
The changes mentioned above are some of the many, and our sources have said that there would be more upgrades.
So, what are you waiting for? Visit your nearby Toyota dealership and book the new Revo today.