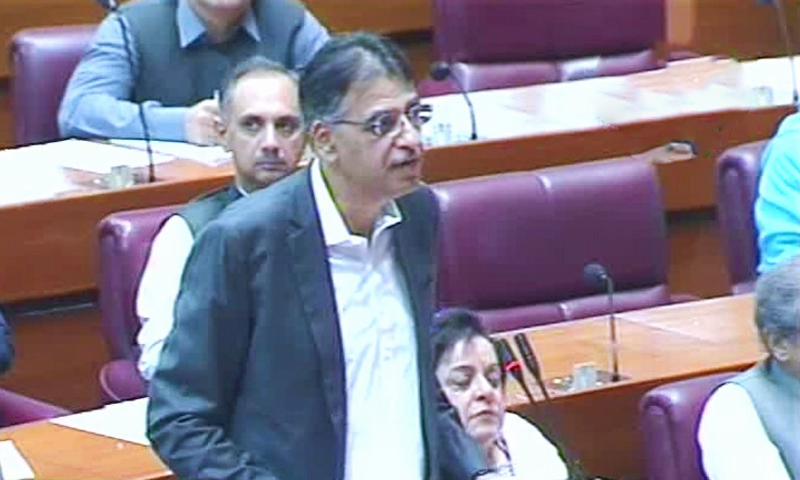 Finance Supplementary (2nd Amendment) Bill of 2019 and SRO 52(1) 2019: Ultimate Winners & Losers
The biggest beneficiaries of the Finance Supplementary (Second Amendment) Bill of 2019 (mini-budget) are said to be the non-filers, who can now buy locally manufactured cars of up to 1300cc engine capacity and Suzuki.
Suzuki models including Cultus, Jimny, Bolan, WagonR, are under 1300cc and therefore Suzuki expects an increase in their sales. It is worth mentioning here that before the mini-budget was presented, the non-filers couldn't purchase locally manufactured vehicles. As a result, Suzuki's Mehran, Bolan and Ravi were the worst hit models. Now the company expects an increase in sales of these models too.
Toyota will be somewhat happy as the sales of their XLi and GLi models should go up, now that the non-filers can buy them. It is worth mentioning here that both models are of 1300cc engine capacity.
Read More: Additional tax non-filers have to pay to purchase a car up to 1300cc
FAW and United, the two relatively new entrants in the local automobile sector, too, would be happy. FAW models including X-PV and FAW Carrier are both 1000cc vehicles, while V2 is a 1300cc vehicle. United's Bravo is an 800cc car.
Honda, it seems, has been left in the lurch and perhaps this is why Honda Atlas Cars Pakistan (HCAR) has urged the finance minister to allow non-filers to buy up to 1350cc engine capacity cars. It is worth reminding our readers that Honda makes 1300 cc plus vehicles, including 1339cc and 1500cc City variants; 1500cc BR-V and 1800cc Civic models. Interestingly, Honda City till at least December 2016, came with a 1297cc engine. The City is now a 1339cc engine car.
Is Asad Umar playing Robin Hood?
The present government has tried to pull a "Robin Hood" with the latest mini-budget – taking from the rich to give to the poor. This is why the Federal Excise Duty (FED) on imported jeeps and cars exceeding 1800cc engine capacity has been increased by 5% (20% to 25%). FED on imported cars and jeeps exceeding 3000cc engine capacity will now be 30%. Moreover, the government has proposed to impose excise duty of 10% on locally manufactured or assembled cars, including SUVs, with engine capacity exceeding 1800cc.
Simply put, this will most likely increase the prices of cars, jeeps, and SUVs such as Toyota Prado, Land Cruiser, Hilux, Fortuner, Camry, Revo, Isuzu D Max, Kia Grand Carnival and others.
In addition to the mini-budget presented on January 23, 2019, an SRO 52(1) 2019 was issued preceding the mini-budget, wherein the Economic Coordination Committee (ECC) allowed vehicle imports but only when the applicable duty was paid in foreign currency.
It makes sense for a cash strapped government with dwindling foreign reserves to issue such an SRO, however, it has deeply affected the automobile sector; especially the importers. The import of used cars has declined drastically, while the demand for the locally manufactured cars has gone up, increasing their prices as well.
Non-filers, what are your buying options?
All in all, once the Finance Supplementary (Second Amendment) Bill of 2019 is passed by the Parliament, it will open a variety of options for the non-filers. They can now buy a variety of Suzuki models. Among the Toyota cars, the sales of XLi and GLi are likely to go up. FAW cars and United's Bravo should see good sales in the near future too. Honda, on the other hand, it seems, has been left out in the cold.
With the influx of US dollars from Gulf and other Middle Eastern countries and import of used cars in the US dollars, the pressure on the USD will ease; in return, the foreign reserves will go up. Once they do, the government must urge the local manufacturers to reduce the prices of their vehicles. However, what is likely to happen in the short term is that with an increase in demand of locally assembled cars, especially of 1300cc and less engine capacity, on money is likely to go up. In the end, it is the consumer which suffers; something the government must look into.
For this and other automotive industry related news, stay with PakWheels.