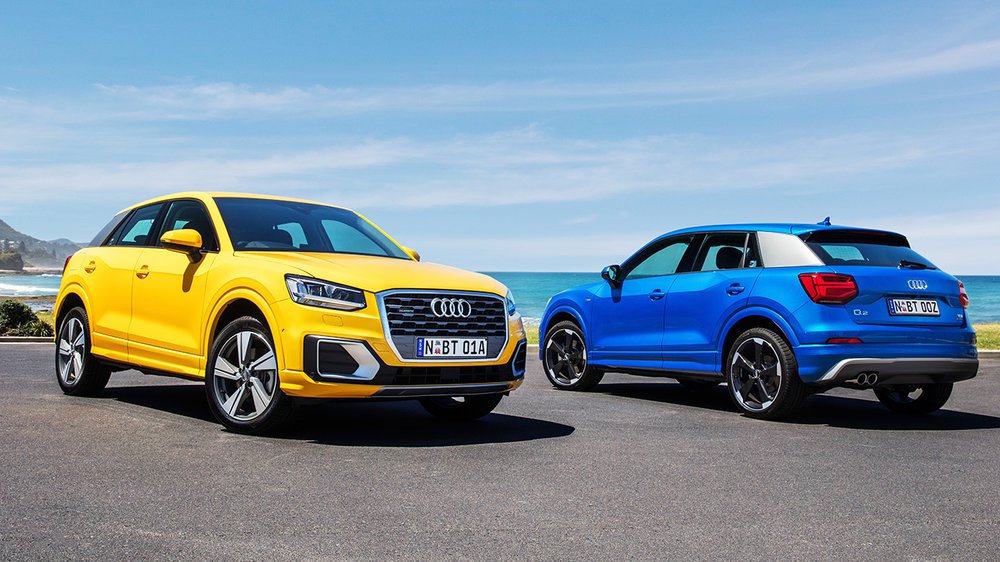 Audi Pakistan has been in the headlines for the past couple of weeks. A few days ago, Audi announced the launch of Q2 for the Pakistani market. The vehicle in question is a compact sports utility vehicle that was first unveiled at the Geneva Motor Show back in March 2016. Let's get to know few things about the upcoming Audi Q2.
First up; Price & Variants:
Audi Q2 has been offered in two variants; Standard and Exclusive.
Audi Q2 Exclusive: Rs 4.85 million
Audi Q2 Standard: Rs 4.35 million
Differences between both variants:
The exclusive variant is priced Rs. 500,000 more than the standard variant and for this price you get the following features:
Aluminum touches in the interior
4-way Lumbar support
Inlays in Matt brushed aluminum
Panoramic glass roof
Comfort Key
Cruise Control with speed limiter
Sideblade in Manhattan gray
Next up, Safety Equipment:
As far as the safety equipment is concerned, German auto manufacturers leave no stone unturned in their pursuit of attaining something close to perfection, which is why you get loads of features in any of their cars. Coming back to the topic at hand, the Audi Q2 has been equipped with:
6 SRS airbags
Electronic Stabilisation Program (ESP)
-Traction Control
-Electronic Differential Lock
-Anti-lock Braking System
-Electronic Brake Force Distribution (EBD)
-Brake Assist
Electronic Immobilizer
Brake Pad Wear Indication
Child seat mounts.
Engine: 
Considering the might of Excise & Taxation duties in Pakistan, all German vehicle distributors play it safe when it comes to lower end models. Keeping this tradition alive, Audi Pakistan has offered this car with a turbocharged 1.0 L Petrol Engine capable of producing 114bhp. Additionally, this car comes mated to a seven-speed S Tronic dual clutch transmission system to offer crisp and exhilarating driving performance.
Honorary Mentions: 
We start off with progressive steering. The toothing of the steering rack is designed to adjust with the steering input. With large steering movements, it is more direct, making driving more dynamic.
With a torsionally rigid body and an incredibly high build quality, this car is surely a stand out amongst its competition. Reportedly, high strength steel comprises 22% of its structure. The whole vehicle weighs at 1205 kilograms, making it one of the lightest crossovers in the world.
Last but not the least are Q2′ remarkable drag co-efficient. Its Cd values are only 0.30. Audi has paneled the underbody of this car to prevent any turbulence. Q2′ radiator has been sealed to the rear, so the airflow breaks off very late.
Parting Thoughts:
The international auto gurus are hailing this vehicle but that presumably is for its 1.4L (petrol) & 1.6L (diesel) engine. I am not in a position to describe the driving experience because I have yet to test drive it. Nonetheless, the car looks promising in more than one ways and we can only find out if its a good value for money or a ridiculous overshoot after we have taken it out for a spin and that is only possible when the car arrives in Pakistan.