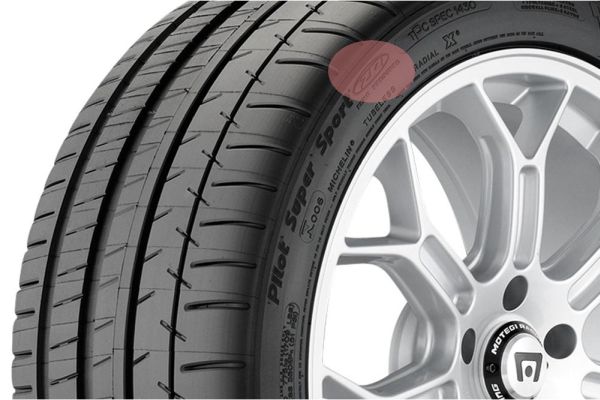 Follow these tips to properly store your car tyres
We all consider our automobiles as an investment because we invest millions of rupees for a car and thus its natural to care for a product which one buy with a hefty price. So, we all make sure that our automobile vehicles are properly maintained and don't wear out or get damaged, and for this purpose, we even buy various products to keep both the interior and exterior of the car well maintained. Still, we all tend to neglect one the important yet overlooked part of an automobile, i.e., tyre, which gets the most beating and wear and tear while rubbing itself against the road.
We have already shared articles with you regarding how to take care of tyres with a special emphasis on their agility, maintenance and avoiding factors which lead to quick wear and tear of tyres. In this article again our focus will be on tyres in which we'll be sharing some tips to keep unused tyres safe until they are used further. If one follows these tricks or tips properly, not only the tyres will be stored with full protection, but they'll be used in the future as well.
Read Also: Off-road tyres – What you need to know
The first task is the most simple and common, i.e.; we store things after cleaning them with soap or some detergent. Similarly, in the case of tyres, always remember to first clean the dirt or stain present on tyres with the help of water and soap. Then let them dry for a longer period until the water is completely evaporated.

Once the tyre is dried completely, place it inside a bag. The bag will protect the tyre from sunlight and dirt. But, make sure to remove the air from the bag. One can use a vacuum to suck all the air from the bag. It is a very important step, for if there is too much air pressure present in the bag, it'll wear out the tyre.

Now, after this step, check the place of storage for the tyre. Make sure the place is cool, dry and free of moisture. And to avoid ozone exposure on tyre, make sure that there is no electric appliance near the tyre.

If tyres don't have rims, store them upright, while if they have rims, then it is recommended to either stack the tyres or hang them.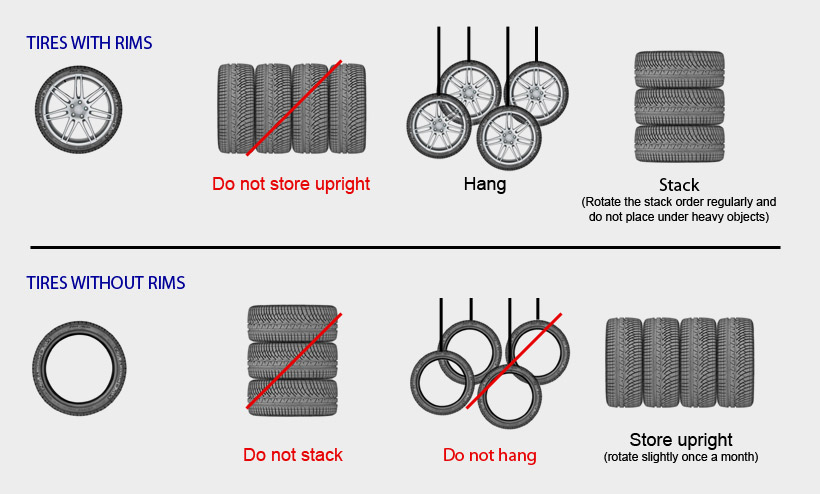 The place of storage needs to be absolutely clean. Otherwise, all the effort will be wasted.

General Tire also recommends storing tyres like this.
With these few aforementioned simple hacks, not only the tyres will last longer, but one can also reuse them without any problem.
This is all from our side, but if you have any such tip or trick do let us know in the comment section below.