Forland C717 is a newly introduced cargo truck by JW Forland, a Pak-China joint venture. C717 is the biggest and the most powerful cargo truck the company has to offer. C717 features a powerful 3.7L diesel engine with a staggering 7.5-ton payload capacity. This cargo truck is unique in its category since it comes with hydraulic steering, drum brakes, and more.
Forland's C Series
As a reminder, C-SERIES from Forland is a series of cargo trucks ranging from a payload capacity of 1 to 7.5T. They can easily be modified to bravo box trucks, stake trucks wrecker, refrigerator trucks, aerial platform trucks, etc.
C-Series: Big, Bigger and Biggest
Here is everything you need to know about this new flagship offering from Forland.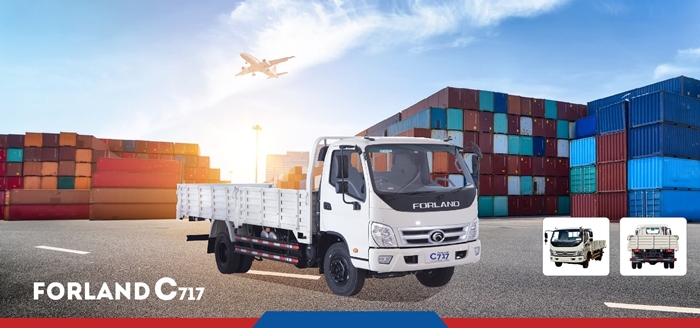 One look at this cargo truck and you know that it's not small. Literally, this thing is big. Forland's C717 comes right after C312 in Forland's cargo truck lineup. What makes C717 irresistible is its affordable price, making it the best choice in the segment. This full-sized cargo truck is powered by a 3770cc diesel engine, which outputs a total of 450nm of torque, which is a lot to get this truck going. This immense power helps it carry 7.5 Ton payload capacity with ease and all that payload can be adjusted on its monstrously big 16.9ft long and 6.7ft wide cargo deck, which happen to be more than any other truck in this price range. The truck's fuel economy is not known and the company hasn't mentioned anything about it either, still, C717 has an enormous fuel tank –it can retain 120L of fuel. Suppose the C717 does 5 km to a litre. This means that 717 would cover around 600 km (if not more) in a single tank. Top speed is also a respectable 92km/h. It is worth reminding ourselves that Forland has made sure to add all the necessary features in its trucks, which are not present in its competitors.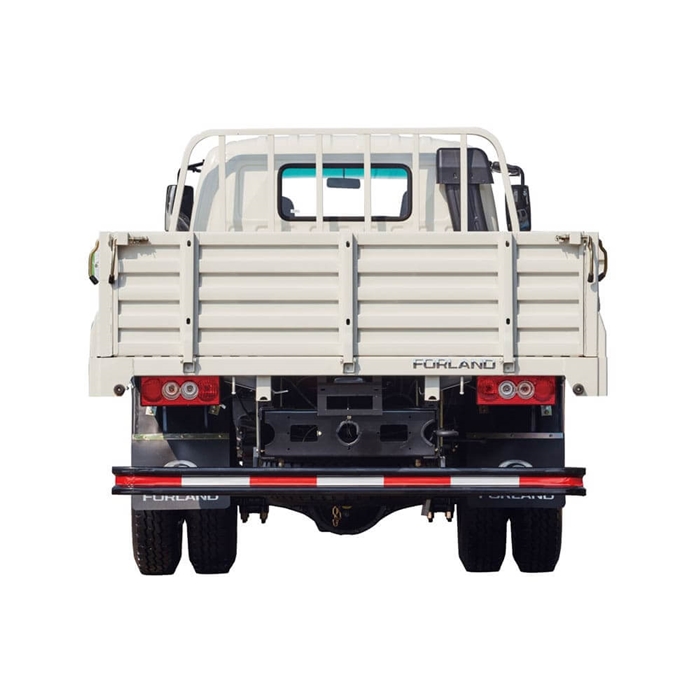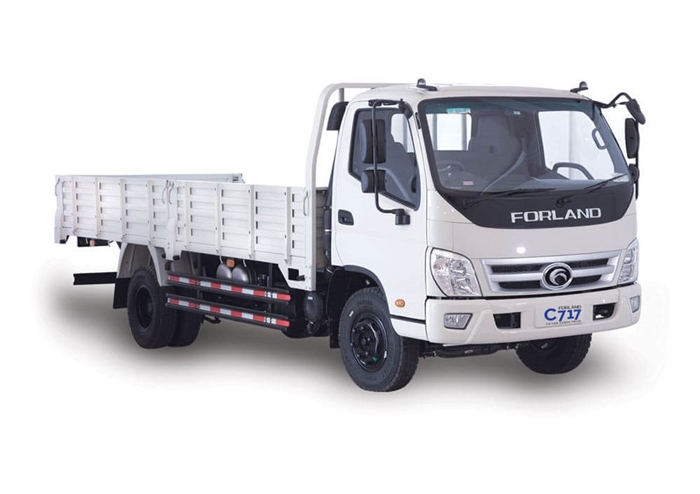 C717 Vs. M-410
To know Forland C717 real worth, you need to compare it with its competitor(s) in the local market. As of now, the true rival of C717 is the Master Grande Super M-410. If we put these titans against each other then it becomes obvious that M-410 has a lower 6 Ton payload capacity, a smaller deck size, and lower fuel tank capacity. Furthermore, M-410 is equipped with a massive 4.0L engine which on paper gives it an upper hand. However, this massive 4.0L unit can only output 260 N.M which isn't satisfactory. In layman terms, M-410 may feel underpowered, while you won't hear that complaint about C717.
And the WINNER is…
So, what we have here? A truck with impressive overall stats, amazing load capacity and highly powerful engine to match its mammoth size. All of which reflects its ability to carry heavy loads for long distances. This eases the business operations of medium-size to large businesses such as superstores and food chains which depend heavily on the transportation of their goods. C717 is modestly priced at Rs.2,910,000 and it's worth every penny. Being a locally manufactured cargo truck, it also benefits from good after-sales support and parts availability.