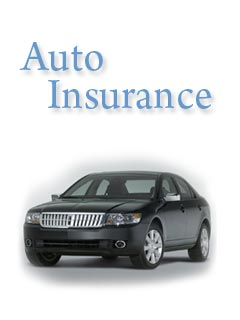 Frequently Asked Questions About Insurance Answered
1) Is there any limit for maximum age of any car?
No Limit As Such, but usually old model cars are highly discouraged. Due to the fact that 10% depreciation is applied and 60% is the maximum depreciation. So you will get 40% of the price of the parts.
2) Is it possible to get the old cars insured?
(as you know 1986's Landcrusier costs more then 600k, so is it possible to get insurance of 300k of an old car's worth 700k?)
Its very much possible. Read my 1st reply. At the time of insurance, the client assess his car, while at time of insurance the surveyor who is a third party person determines the car worth on behalf of Insurance company.
I need to give you a figure which will help you in determining the compensations
let Suppose you insure your 7 Lakh Rupees vehicle for 3 Lakh. In case of accident, estimate of parts is 1 Lakh. 40% of the car parts would be paid which is 40k. Now If the surveyor determines that your car is worth 7lakh and you have insured for 3 lakh so you will be paid 40/7 * 3=17 thousand. For labour you will be paid 100%
3) What's 3rd party insurance? (as it's made compulsory in Driving license conditions)
3rd Party car insurance is mandatory for every vehicle on the road as I said earlier. There are not as such related with the driving license as per my information but in case of any severe issue, 3rd party Insurance can make your case bit stronger. Good Reputable companies usually charge 1500 PKR but you can get it for 200-300 locally if you just want to do it to complete formality. By doing this, your company is liable to pay compensation to another party if in case of any accident in which your insured vehicle is found guilty
4) Requirements to get 3rd party Insurance
There is no such requirement if you are asking for the vehicle. Its compulsory for every car that is on road.
5) For imported Vehicals (up to 3 years old)
Insurance companies dont take into account the year of import. They consider year of manufacturing. So it doesn't matter if you import 3 years old car with zero Miles driven in the present year, it would be treated as 3 years old car and all the general rules of depreciation will apply over it.
6) Could you please tell me, which company is best for car and 3rd party insurance? tell me the contact no or website of that.
Well, it all depends on whats the use. If you want in real terms then go for either of the company. Adamjee, Efu or NJI. I Dont want to recommend you a company, since I am some how was linked to this field and my review might link to a biased view. You can browse for their Websites through google
7) Does 3rd party insurance relate with car?
[suppose, if I sell my car and buy another one (old), so will I have to inform about that to the insurance company?] Insurance is always related with the car. Its non transferable to new owner.