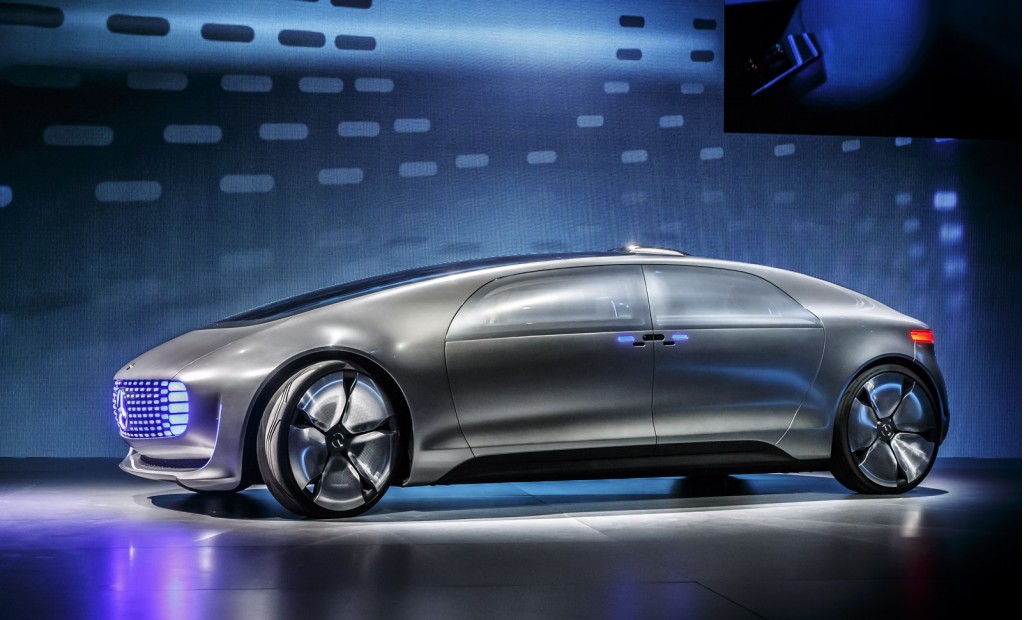 This is the future of luxury motoring according to Mercedes Benz
Mercedes Benz has spoken, the future looks quite pathetic. The German automaker unveiled the F015 luxury in motion, a luxury electric concept vehicle that drives itself while allowing passengers to stay connected to the world outside the car while doing absolutely nothing, its like a lounge on wheels.
17 feet in length and only 5 feet in height, the capsule looking F015 has a stretched windshield that transforms into a sunroof as the single pane of glass leaps over the vehicle's roof. The 26 inch wheels are placed in the extreme corner for maximum space. The F015 has an amazing feature of rotating the seat automatically to 30 degrees when the doors are opened.
The F015 has gained huge attention within automobile industry on technology assisted driving, even though the development of such vehicles is in very early stage.
The F015 is going to make sure that the passenger is connected to the world outside by providing six high resolution touch screen display on door panels which allows the passenger to use touch, gesture, or eye movements to navigate, browse or see outside the car.
During the presentation at the unveiling ceremony, Dieter Zetsche, head of Mercedes-Benz Cars said that the "Vehicle was geared towards future roads, populated with exclusive cocoons on wheels. Anyone who focuses solely on the technology has not yet grasped how autonomous driving will change our society. The car is growing beyond its role as a mere means of transport and will ultimately become a mobile living space."
Tech-assisted vehicles are the main focus of automakers. Nissan, General Motors, Ford Motor and Telsa Motors have also showed their presence in this field, letting Mercedes-Benz know that they're not alone working in this field.