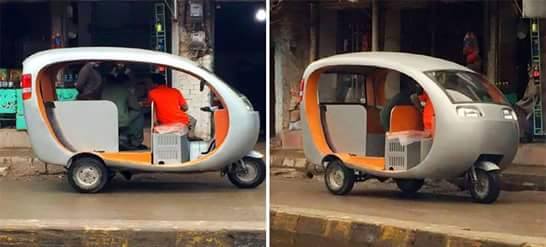 This Futuristic Rikshaw Is Designed And Built Locally
While most of our industry fails to even design a rikshaw to be at par with the rest of world in at least exterior design, someone's factory has been busy churning out these futuristic rikshaws.
We have absolutely zero detail to offer on this rickshaw apart from the fact that these are being spotted around on Multan Road, Lahore, and some people at social media have been saying that a factory producing these futuristic designs.
We have no idea what this is, probably used in for some sort of advertisement some where or may be, someone has gotten sick and tired of the rikshaws never stepping into Today's world so they built this which does seem to offer more space and access point.
If any of you have any details, do share with us.