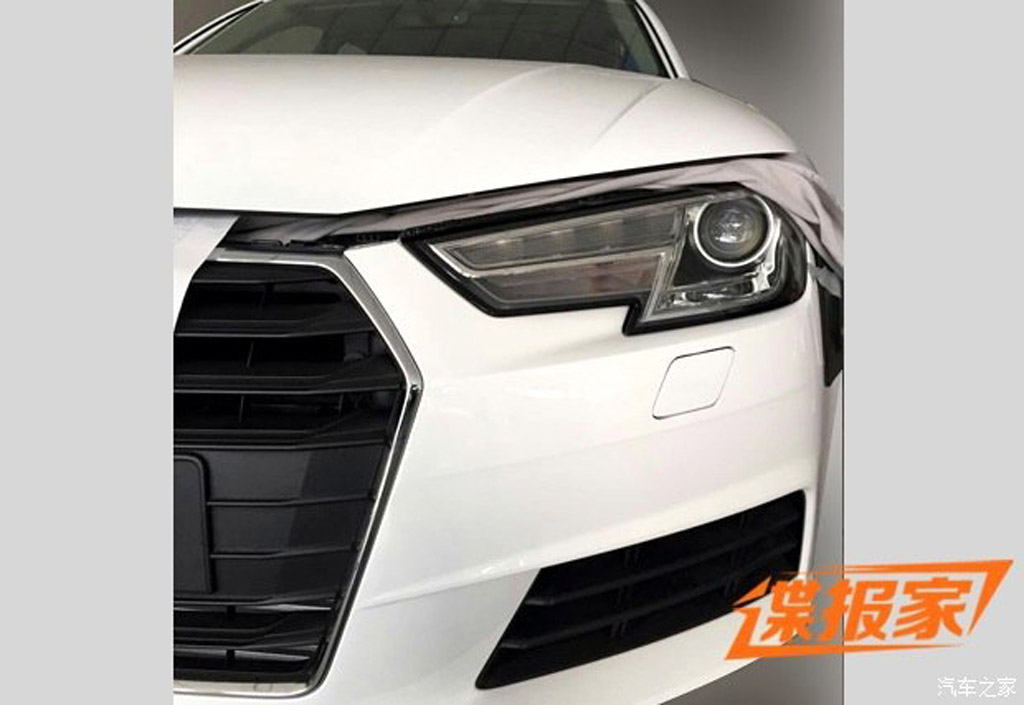 2016 Audi A4 Pictures Leaked
The all-new 2016 Audi A4 sedan is ready to be rolled out in the market before the year is out and here are some latest details about the upcoming sedan. Luckily, we got our hands on the leaked shots which were published on a Chinese website. The first impressions give us an idea of the cosmetic changes.
The headlight design is slightly distinguished than Audi's current model lineup. They appear to be Xenon lamps with LED accents on top, however, we can expect full-LED lamps like on the cheaper A3 models. The grille is a singular frame design of a rigid, hexagonal shape which is found in current Audi's.
The A4 would be the second vehicle in Audi's lineup to be based on the MLB Evo Platform which was debuted in the 2016 Audi Q7 SUV. This platform means an approximate saving of 200 pounds as compared to the current A4. The platform saves weight because it is made up of high-strength steel, aluminum and some composites.
The A4 is reported to be front wheel drive as standard; however, the 'Quattro' All-wheel-drive system will be an optional as before. We can also predict a four-wheel steering and a hybrid –based all-wheel-drive dubbed as "E-Quattro'
Under the hood, the U.S. market would continue to get a base-line with 2.0 turbocharged 4 cylinder and a supercharged 3.0 V6 would be available to cater with the speed fanatics. A2.0 turbodiesel is also in the engine options. In Pakistan, well we don't even know when it's coming here so let's stick to the international versions.
The 216 Audi A4 would be debuted in the Frankfurt Auto Show in September, this year.
via Motor Authority