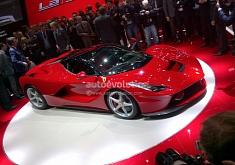 Geneva Auto Show: Super expensive Ferrari Enzo successor revealed
You can say that all the test mules of super and hyper cars you have ever seen this and past year, Geneva is here to strip down off all their camouflage and show you they're real identity and that's exactly what has happened. Many many super and hyper cars have been revealed at Geneva Auto Show. The oddly named Ferrari LaFerrari is one of them.
Ferrari Enzo was named after its owner and like most Italian names, Enzo seemed very exotic and we all love it but we're not sure about LaFerrari. However, to compensate for the name Ferrari has given 949 hp and 663 pound-feet of torque from a combination of two sources; a 6.3-liter V12 engine with 789 horsepower and a 160-hp electric motor, and Ferrari says the LaFerrari can punch to 62 miles per hour in under three seconds. Keep your foot planted and 124 mph will click by in a just seven seconds, while top speed sits at 205 mph.
Ferrari  engineers turned to a total of four different types of hand-laminatated carbon fiber to create a chassis that's both stiffer and lighter than would have otherwise been possible. With a 41/59 weight distribution, carbon-ceramic brakes and ultra-light calipers, the LaFerrari is unlike anything we've seen from the company to date. The automaker says this is its fastest creation in its long history.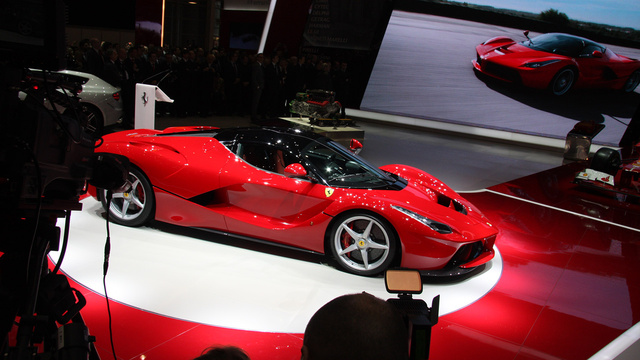 Geneva Auto Show is surely revealing quite many cars but Pakwheels Auto Show is also around the corner and to see what cars are rolling around in your country, make sure you attend it.