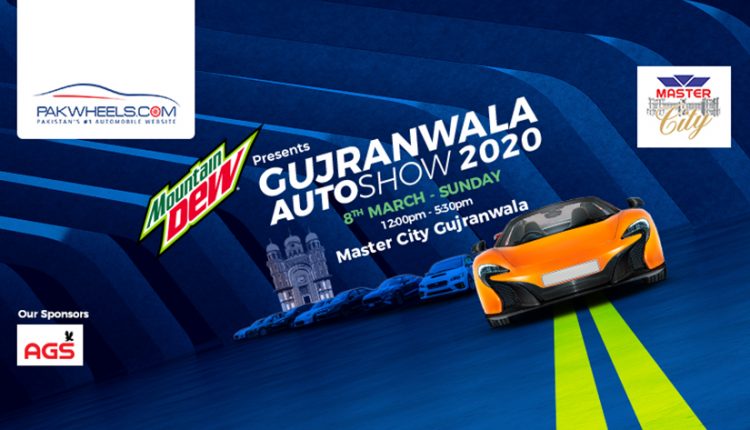 Get ready! PakWheels.com is coming to Gujranwala for its Auto Show
For the biggest auto show in Pakistan, be in Gujranwala on 8th March 2020, at Master City Housing Scheme. PakWheels will be there along with a variety of vintage and classic cars. 
Note here that the event will take place from 12:00 am till 5:30 pm on the said date. This will be PakWheels 3rd consecutive episode of the Gujranwala Auto Show. Like the previous year, this time too, the Gujranwala Auto Show 2020 will be a feast for automotive enthusiasts. From exotic, luxury, modified, 4×4 to bikes, there will be more than 300 rides with hundreds of auto enthusiasts.
Apart from auto enthusiasts meet and greet, there will be many fun-filled activities for families as well. 
About PakWheels.com
Since its inception in 2003, PakWheels.com has helped millions of Pakistani(s) buy and sell automobiles, becoming the no.1 automotive portal in the country. From news to reviews, PakWheels.com helps people to stay updated about the local and international auto industry. From amazing auto shows and rallies to organizing the first of its kind Car Mela, We are thrilled to be pioneers of revolutionizing the auto sector.
Our sponsors for this amazing event will be Mountain Dew and AGS.