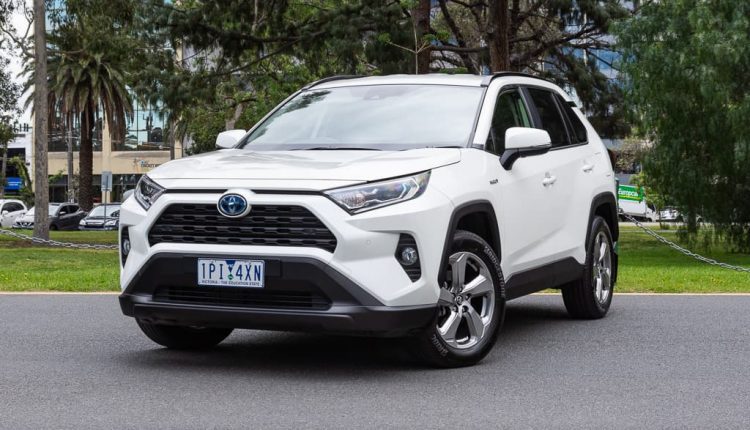 Which compact crossover of Toyota Indus is coming to Pakistan? Find out here!
In a bid to compete with KIA Sportage and upcoming Hyundai Tucson, Toyota Indus Motor Company (IMC) is planning to launch an all-new compact SUV in the auto sector of Pakistan, and it seems like it could be Toyota RAV4.
The Japanese auto giant is currently analyzing the growing competition in the SUV segment in Pakistan, and according to our analysis, the company might introduce its compact SUV RAV4 in the country this year.
Register Now! Sell your car in Islamabad Car Mela!
KIA Sportage has made its mark in the local auto sector ever since its launch in 2019 and significantly eating up the sales of Toyota Fortuner. Also, Hyundai Nishat Motors unveiled its plans at the Pakistan Auto Show 2020 held last month that includes the launch of a compact SUV Tucson in the first half of 2020. The segment of compact SUVs is all set to become strongly competitive this year with these new vehicles launched by the new auto players in Pakistan.
In this situation, Toyota Indus doesn't seem to rely on Fortuner as its sales have already been dented by KIA Sportage. Therefore, it's planning to launch a new product in the country which could possibly be RAV4. From a customer's perspective, it will be an exciting development in the auto sector of Pakistan.
More interestingly, Toyota RAV4 might well be introduced with a 1.8-liter engine under the hood instead of the 2.4-liter version currently available in the global market. Furthermore, it will be the hybrid version of the Toyota RAV4, which means that it will generate an equivalent power to a 2.4-liter engine vehicle.
KIA Sportage is available in the market under a 2.0-liter engine, whereas the upcoming Hyundai Tucson will also feature a 2.0-liter engine. The introduction of a hybrid version of the vehicle would result in more savings on fuel consumption, which might give it an edge over its competitors.
Initially, IMC will be importing the vehicle as a completely built unit (CBU), and later on, the company is expected to start its local assembling in the country too. However, it entirely depends on the response of the vehicle in the Pakistani market. Not to forget, Proton, in collaboration with Al-Haj Group, is also bringing its SUV X70 in Pakistan soon.
Perhaps the competition in the SUV sector is going to get intense by the end of this year. In such a situation, the pricing of these vehicles would largely determine their success in Pakistan. It will be interesting to know which vehicle the company will bring for Pakistanis and at which price Toyota Indus introduces its upcoming vehicle in the country.
Also, Toyota Indus is a well-known and trusted brand in Pakistan, and its new compact SUV might ruin the party for its competitors. But, we will have to wait to find that out!
Share your thoughts on the story in the feedback section and stay connected with PakWheels blog for more news-related content related to automobiles.
Recommended for you: BAIC D20 Vs. Suzuki Swift: A Brief Comparison!