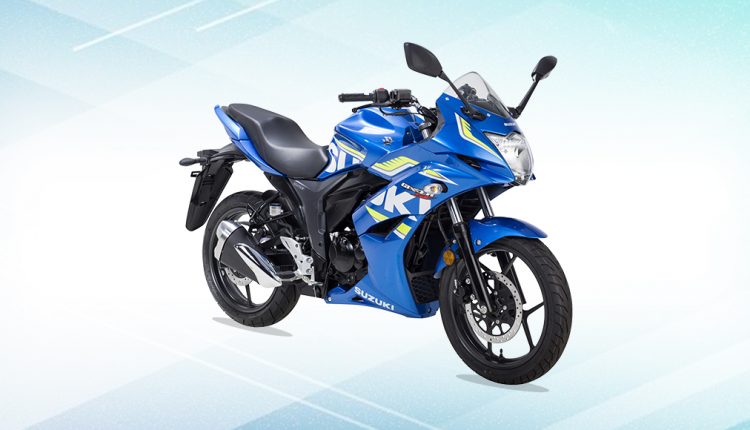 Get Suzuki Gixxer Sports Bike On Rs. 13,300 Monthly Installment Plan
Good news for bikers in Pakistan! Suzuki is offering its sports bike, the Gixxer 150 SF, on a zero markup installment plan. As per its retail price, the bike costs around Rs. 6 lacs, which is ridiculously expensive. Pak Suzuki is calling out all bike enthusiasts with an installment schedule of Rs. 13,300 per month for three years. Here are the details.
Gixxer 150cc Installment Schedule
As per Pak Suzuki's "biggest offer", the customers can take their Gixxer bikes home on an installment plan of:
20% advance payment (Rs. 119,800)
Rs. 13,350 installments for 36 months
Last installment of Rs. 11,950
Suzuki GXS 150 SF
Pak Suzuki launched the Gixxer 150 SF by the end of 2019. The bike has a 155cc EFI engine with a 5-speed return-shift manual transmission. The company has designed this street sports bike with MotoGP aerodynamics. Rear & front disc brakes, alloy wheels, and adjustable rear mono shock suspension are the most noticeable features.
In Pakistan, the Gixxer 150 SF comes as a Completely Built-Up (CBU) unit and costs Rs. 5.99 lacs. In India, they have the Completely Knocked-Down (CKD) units of the same bike with a price tag of only Rs. 1.16 lac. See the huge price difference? That's the main reason for the unsuccessful launch of this street sports bike in the Pakistani market. It's crazy expensive!
Pak Suzuki has come up with a way of solving this problem. The company is offering this easy installment plan to get the attention of bikers in the country. Let's see how it works out.
What do you think about the Gixxer 150cc? Given the zero markup installment plan, would you be interested in buying "the perfect street sports bike" or recommend it to your friends? Let us know in the comments. 
Visit PakWheels used bike section to find thousands of used bikes in Pakistan,