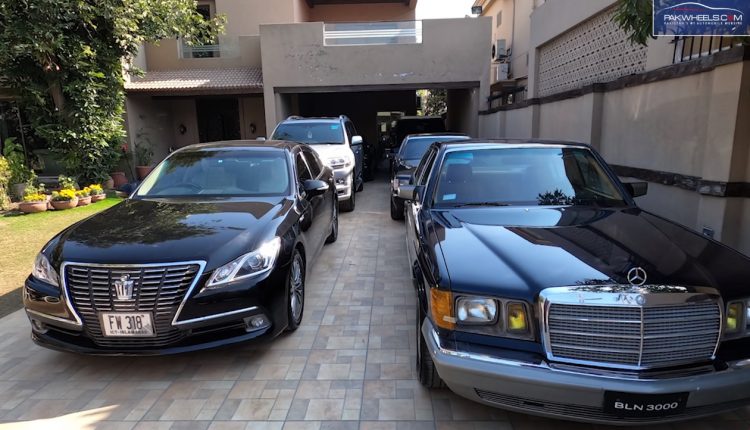 Gobi's Paint CEO Garage Tour – Have a look!
This is a tour of a garage filled with interesting vehicles, both new and old. You can find offroading, performance, and luxury vehicles in this garage. This is a garage that shows how meticulously and carefully the owner has maintained his vehicles to preserve their heritage. A true auto enthusiast can maintain such a diverse and intriguing vehicle lineup. The owner prefers to buy imported vehicles, and almost all of the vehicles in his garage are imported apart from a Toyota Corolla. The imported vehicles are usually more reliable, durable, and have superior quality compared to the local alternatives. 
Panamera Turbo S E-Hybrid
This is the 2018 model of Panamera Turbo S E-Hybrid, and it is black in color. This is one of the rare cars in Pakistan. The Turbo S depicts that it is a performance-oriented model, and it comes with a rear spoiler. This spoiler is different from the ones that can be found on the base models of the Panamera. The spoiler splits open at high speeds to provide downward drag and stability. It comes with a 4.0L V8 turbocharged engine that pumps out 680 bhp and propels the car from a standstill to 100 km/h in just 3.4s. The top speed of this car is limited to 310 km/h. There is an electric motor that produces 295 lb-ft of torque, and it is combined with the monstrous torque of 567 lb-ft produced by the V8 engine. 
The owner has bought this car within the past year, and he has not taken the car on the highway. Among other German car manufacturers, Porsche vehicles have the least maintenance cost. The owner is impressed by the technology that is incorporated in this car and the almost maintenance-free ride. This car is also comfortable for four people to travel within the city and on the highway. 
Jeep Wrangler 
The owner bought this vehicle within the past year. The Jeep Wrangler comes with a 3.6L V6 engine that produces 285 bhp at 6400rpm. It comes with a four-wheel-drive system for offroading trips. This Wrangler has four doors and can seat up to five people comfortably. Moreover, this vehicle has a soft-top that can be folded easily to enjoy the outdoors. It comes with halogen headlamps, fog lamps, black front and rear bumpers, manual convertible roof, two 12V DC power outlet, driver and passenger vanity mirrors, steering wheel audio controls, front and rear reading lights, wireless phone connectivity, a trip computer, and a compass. 
Mercedes S Class 300 SEL and 300 SD
This vehicle is also called the W126 series of the S class, and it came in both petrol and diesel variants. The 1988 SEL model is right-hand-drive and is petrol-powered. The SD model is a left-hand-drive American model that was imported new and is diesel-powered. The W126 series of the S Class came from 1979 to 1992. This series incorporated many new luxury and safety features like seatbelt pretensioners. Both sedan and coupe models were offered by Mercedes in the W126 series. Both of these luxury sedans are in pristine condition.  
Toyota Land Cruiser V8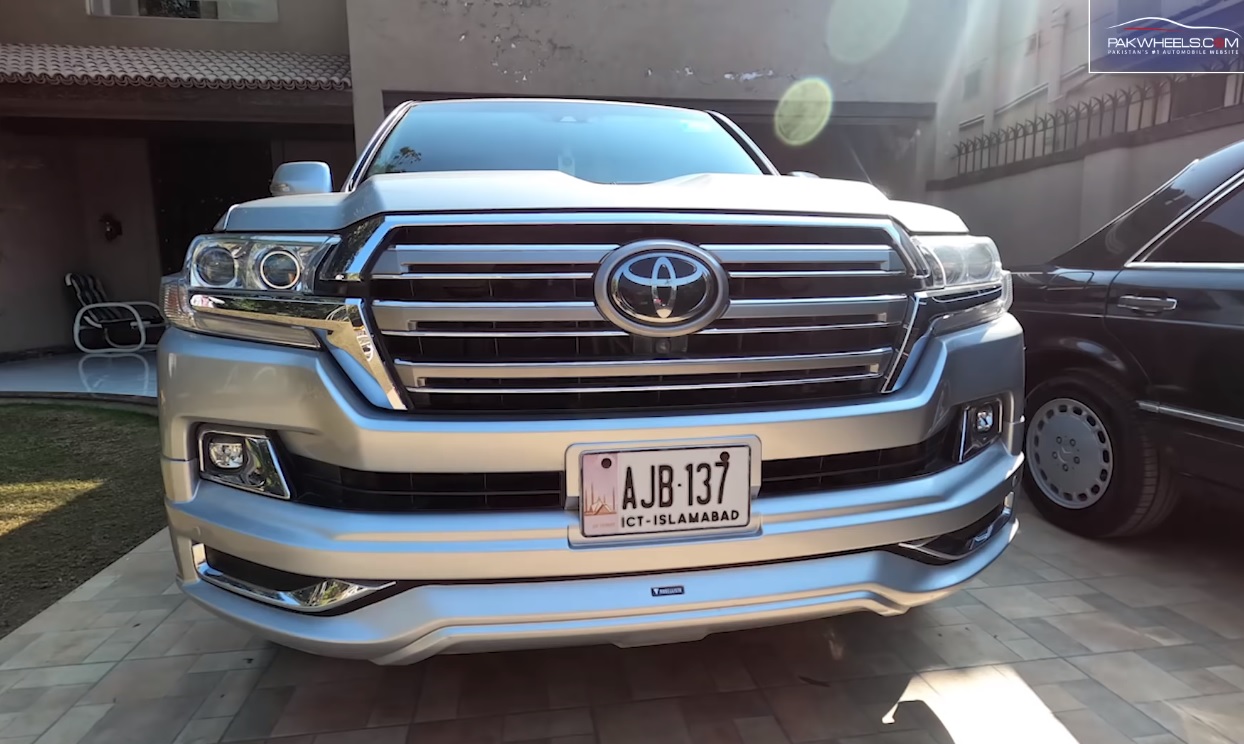 This is also a one-of-a-kind Land Cruiser since it is in silver color. It is difficult to find a Land Cruiser that is not white or black in color in Pakistan. This Land Cruiser has been driven for around 56,000 km. The owner considers this car to be very reliable and comfortable. He travels on this vehicle mostly. The Land Cruiser V8 is also a capable offroader and comes standard with a four-wheel-drive system. It is renowned for its rugged and durable nature. This is a 7-seater spacious vehicle that also has ample boot space. This SUV does not have a good fuel average, given that it still has a naturally-aspirated engine that is a fuel guzzler. 
See the video of Gobi's Paint CEO Garage tour below:
Toyota Crown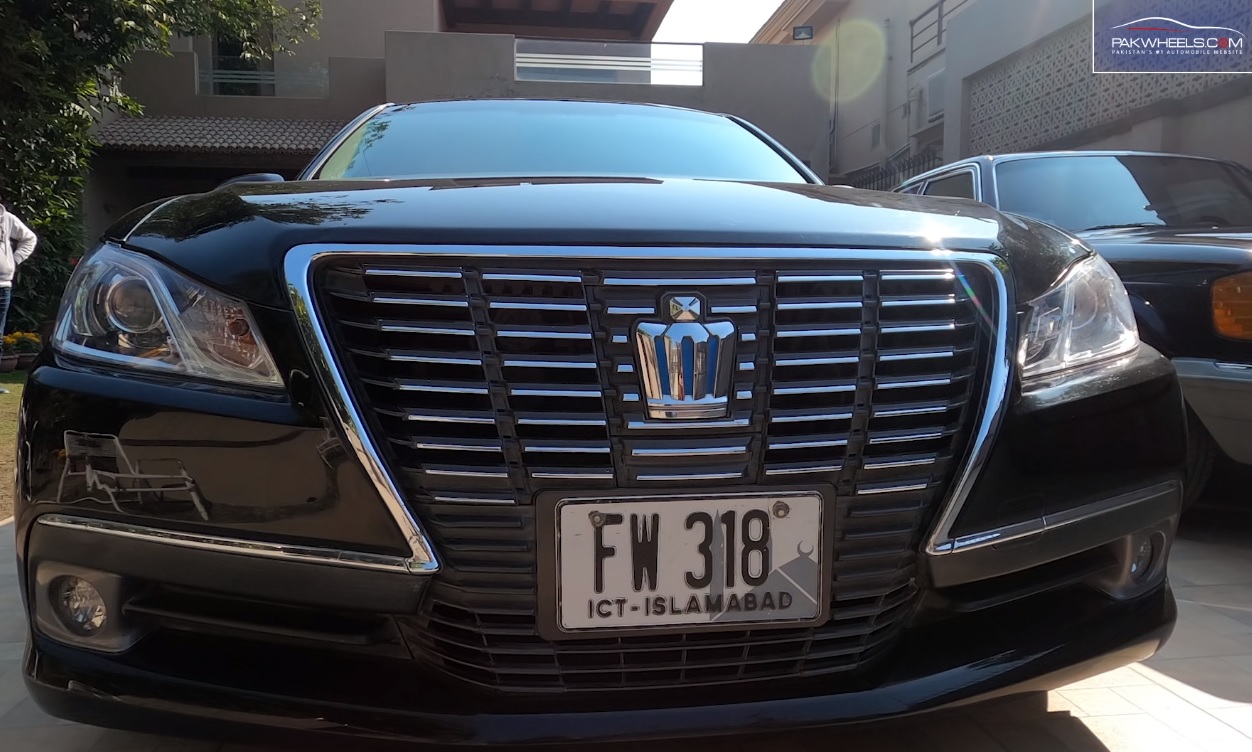 This is a 2.5L hybrid vehicle that provides the utmost luxury and comfort comparable to German rivals like Mercedes and BMW. The owner has kept this vehicle for around five years now, and he is satisfied with its performance. This is also a low-maintenance car that is reliable and durable to keep in the long run. The fuel average is also good at 9 to 10 km/l in the city and around 12km/l on the highway. Toyota Crown was first launched back in 1955 in Japan as a high-end luxury sedan for executives and businessmen. The Lexus LS is the more premium alternative if you are looking for more luxury and comfort from the Toyota family. 
Toyota Land Cruiser BJ60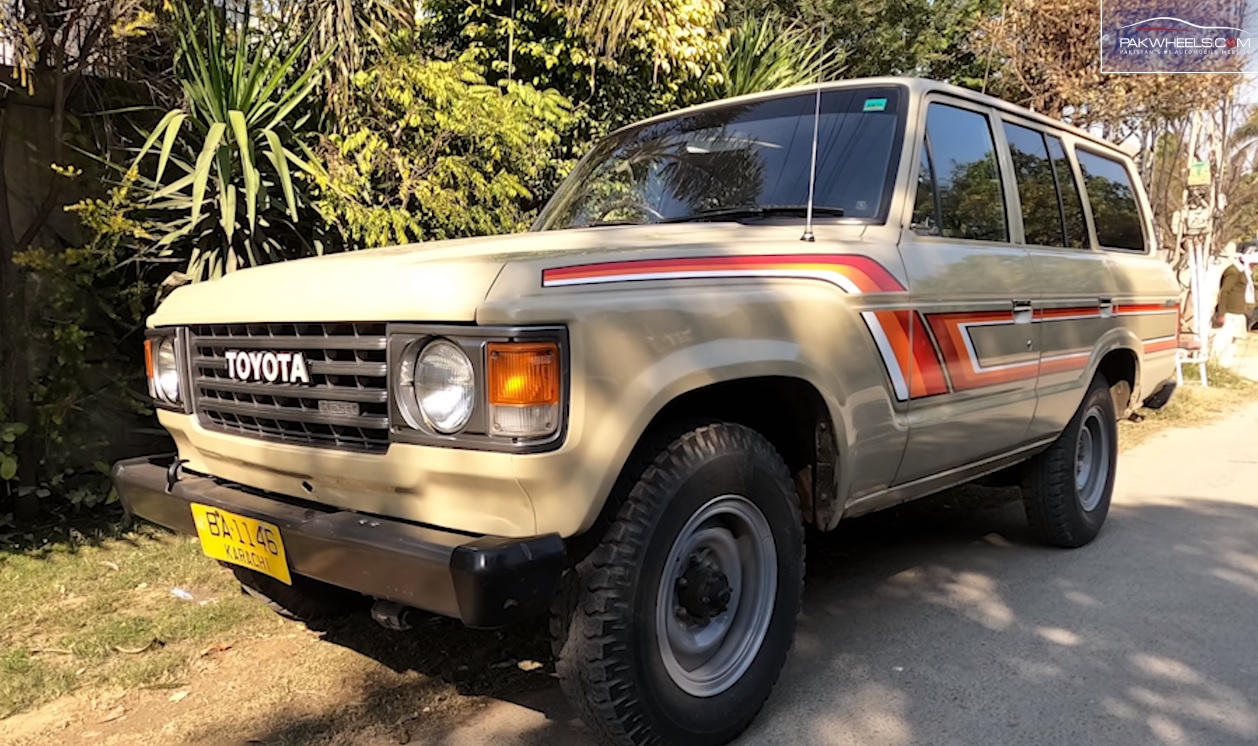 This vehicle has been kept very carefully by its first owner, and it has only been driven around 9,000 km. The owner bought this vehicle when it was only driven 6,000 km. The overall quality of the interior and exterior is genuine and nicely kept over time. All the body parts are rust-free and properly maintained. This is the 1985 model, and since then, even its tires are in the original form. This is a four-wheel-drive SUV, and all of its interior items are in the original form apart from the audio unit. This SUV came with a 4-speed manual transmission. Five people can sit comfortably in this Land Cruiser with the utmost ease. The boot space is ample to carry luggage or groceries. 
Jeep CJ-7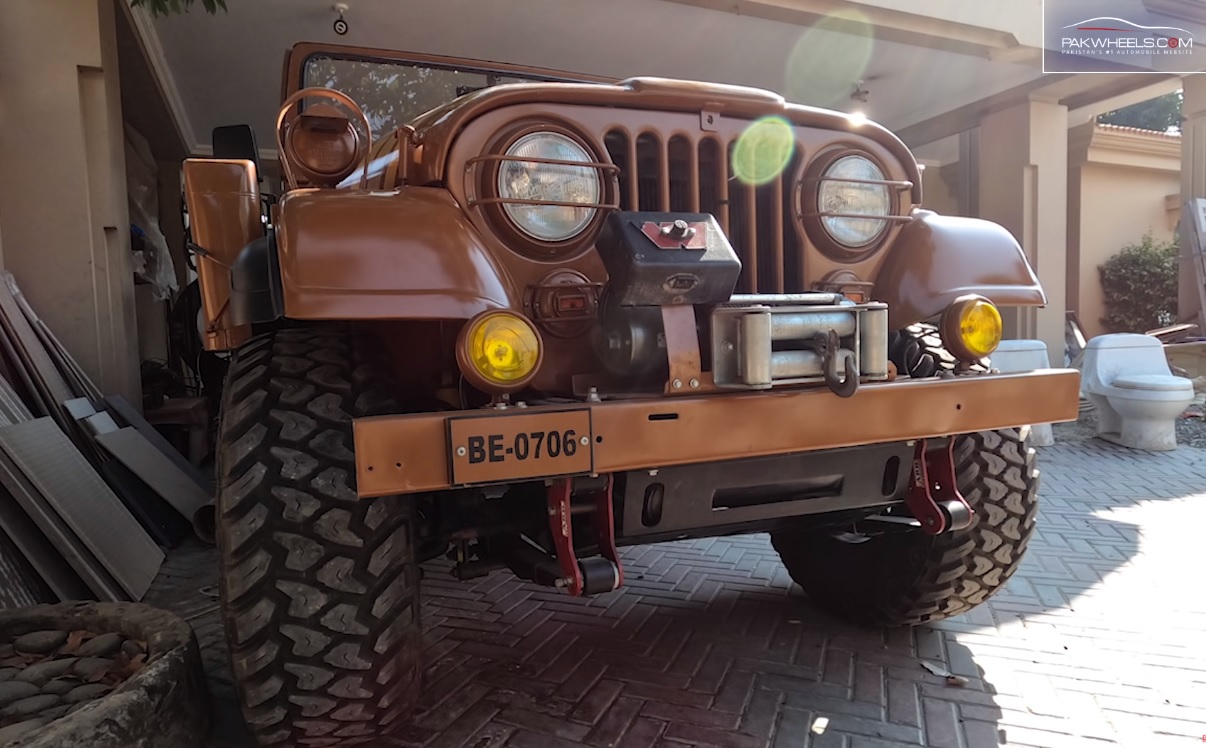 This is also called the Willys Jeep, and the CJ stands for "Civilian Jeep." The CJ Jeeps all have separate frame and body, leaf springs and rigid axles. The windshield in all these models is flat and upright. Flared fenders and no doors are also part of exterior design elements. The removable soft or hard top feature could also be opted for back in the day. CJ was nicknamed America's workhorse, and it is one of the most successful SUVs that have gone into production. It was also used as a military vehicle due to its rugged and hard nature. The Jeep Wrangler has drawn its inspiration from the CJ series and especially the CJ-7 model. 
Stay tuned for more interesting content like this one and drop your thoughts in the comments section below. Visit the online auto parts store of PakWheels and browse through spare parts and other accessories that you want to order. All the above-mentioned vehicles are also listed on Pakwheels.com, and you can choose from them based on your likings. 
Recommended for you: BAIC D20 Vs. Suzuki Swift: A Brief Comparison!