3rd Gwadar Off-road rally – Qualifying round concludes with Nadir Magsi posting fastest time
The 3rd Gwadar off-road rally, which is happening right now, completes its qualifying round with Nadir Magsi leading in the Prepared Category A, by completing the track in 01:17:17, closely followed by Nisherwan Tiwana, who completed the track in 01:18:51, and the third in the qualifying round is Babar Khan, who completed the track in 01: 19:12. i
In the Stock Category A, Jeeyand Hoth led the qualifying round and completed the track in 01:27:38, followed by Haji Umar Kurd, who completed the track in 01:27:90, and third in this category is Saeed Shehwani, who completed the track in 01:28:92. 
Detailed results are below: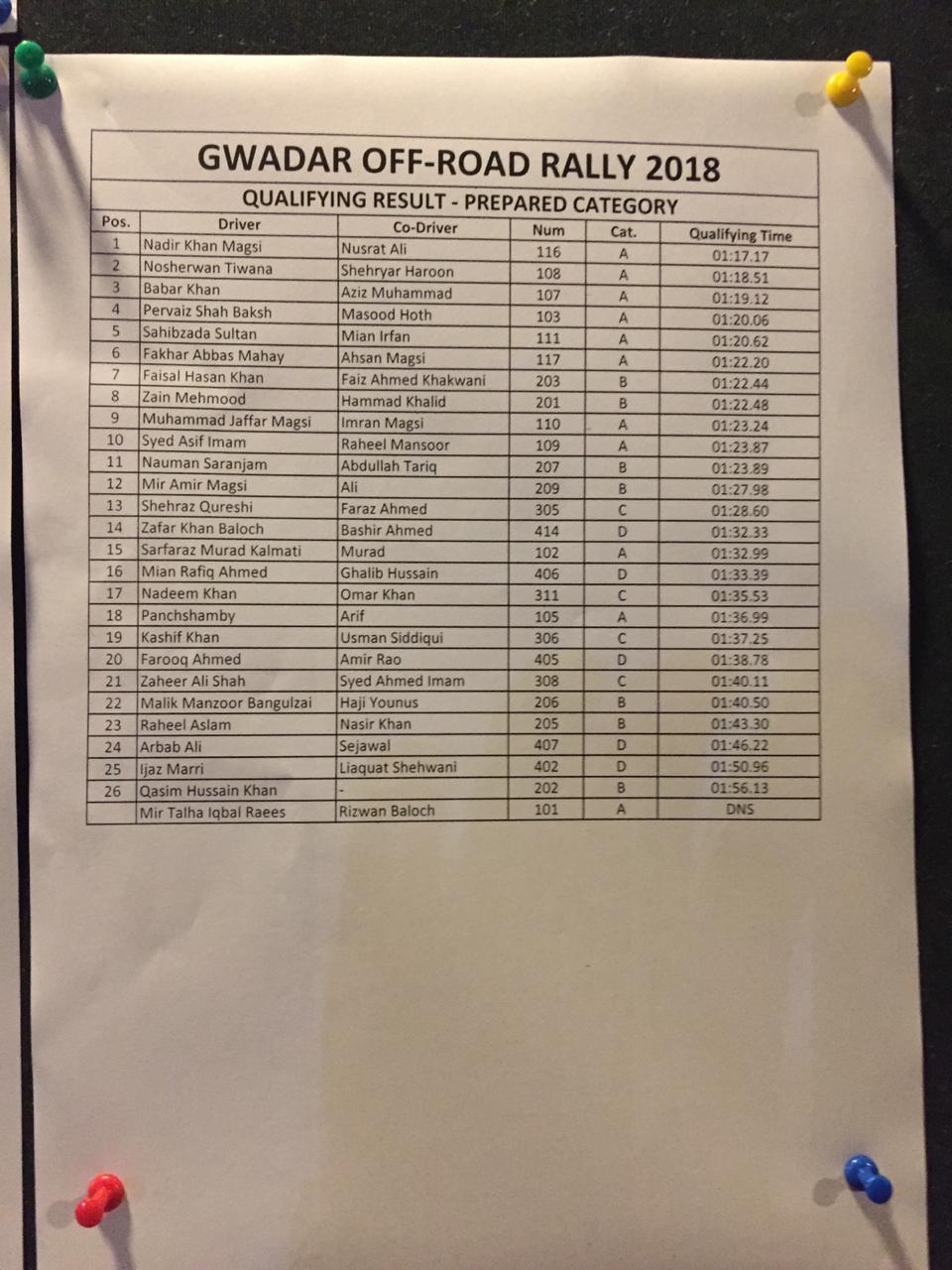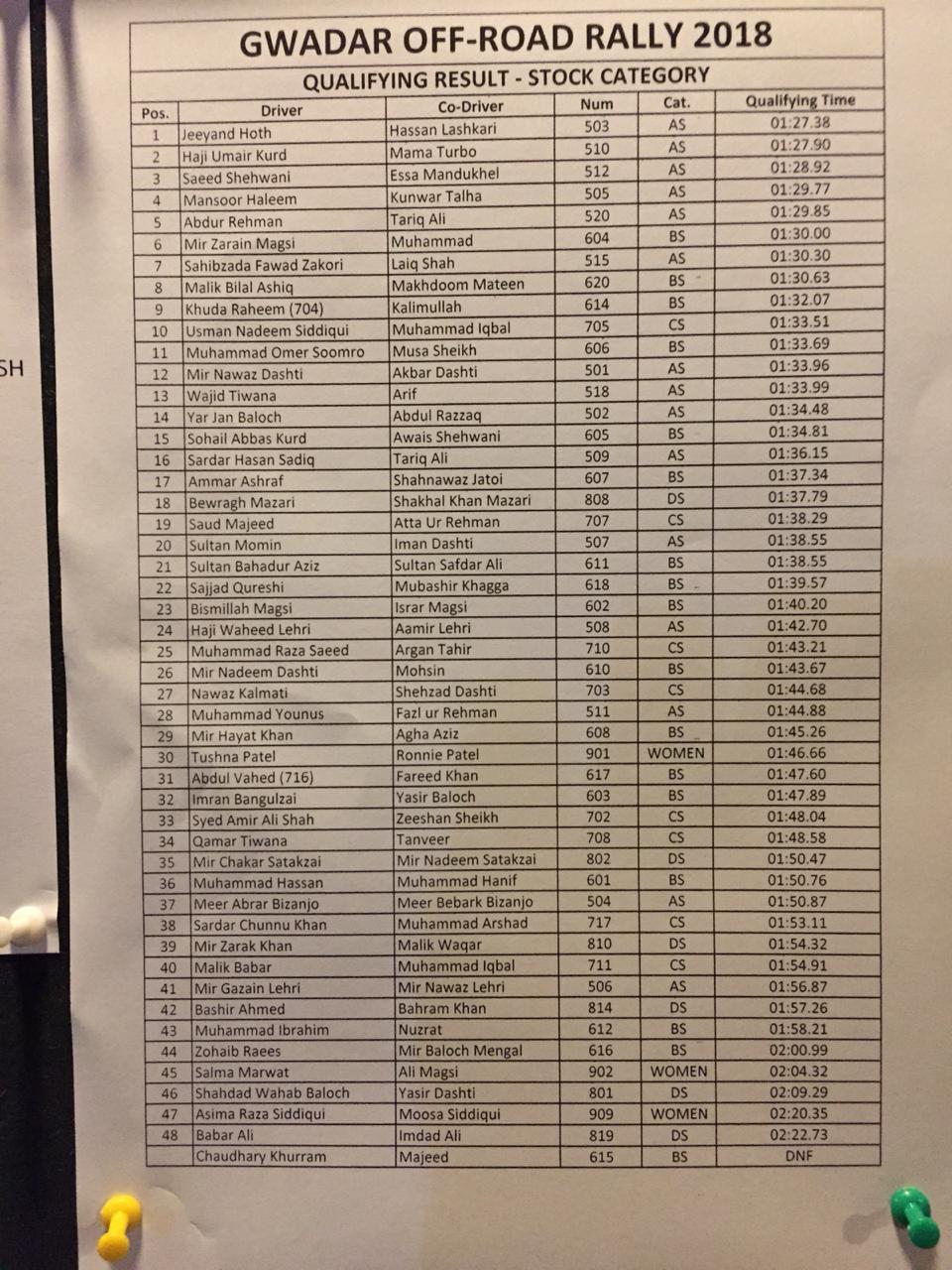 Gwadar Off-road Rally is in its third year, and just like the previous years, this year too it will be a grand off-road rally with many renowned rally drivers participating in the event.
Starting from today, i.e. 19th October 2018, the qualifying round is completed. There are 9 categories; 4 for Prepared Category, 4 for Stock Category, and 1 Women Category. With renowned rally drivers like Sahibzada Sultan, Nadir Magsi, Rony Patel, and Tushna Patel, there are more than 100 rally drivers who have participated in this. Moreover, many international rally drivers are also taking part in the event. 
On Saturday, 20th October 2018, the Stock Category participants will compete against each other, and the final race day along with a closing ceremony will be held on Sunday 21st October 2018.
With the complete support from Pak Army, the event is organized by Raees Associates & Enterprises. The esteemed event partners are Arabian Nights, Askari Bank, Yousuf Dewan, Dewan Motors and Extreme 4×4. Moreover, PakWheels.com is the official digital media partner of Gwadar Off-road rally.
For the Stock Race results, stay tuned to PakWheels.com.