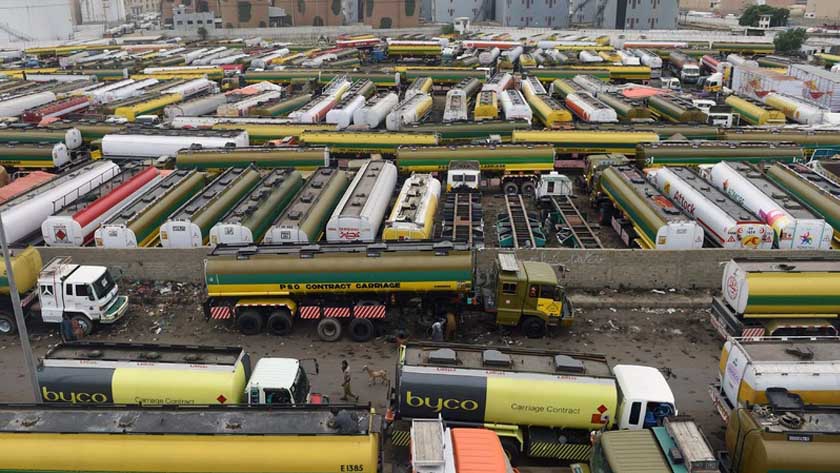 In a fresh development, one of the Oil Tanker Associations namely All Pakistan Oil Tankers Association (APOTA) has announced to go on country-wide strike from 21 October 2018, till indefinite time.
As per the details, the owners of tankers while speaking to the media said that the government has failed to address their concerns and no facilities have been provided to them at the terminals. Moreover, the Oil and Gas Regulatory Authority (OGRA) is giving the contract for the supply of oil in the whole country to its favorite companies, they further asserted.
It is to be noted here that before calling for the strike, the associations gave ten days to the government to address their concerns; however, it failed to address the concerns of the associations. It is being reported that if the association goes on strike then the supply of petrol and diesel will be disrupted and fuel will become scarce in Pakistan.
Aside from APOTA, some of the others oil tanker associations are not supporting the strike called by the authority and has decided to give oil supply without any pause.
Read Also: Regulatory duty above 1800cc cars increases from 10 to 20%
The government has also hinted of bumping the rate of oil products in the country in the coming days, Finance Minister, Asad Umar, made very clear that due to hike in the prices of petroleum products globally the government might surge the prices of fuel as well.
Current oil rates are as follow:

That's it from our side, drop your thoughts in the comments section below.