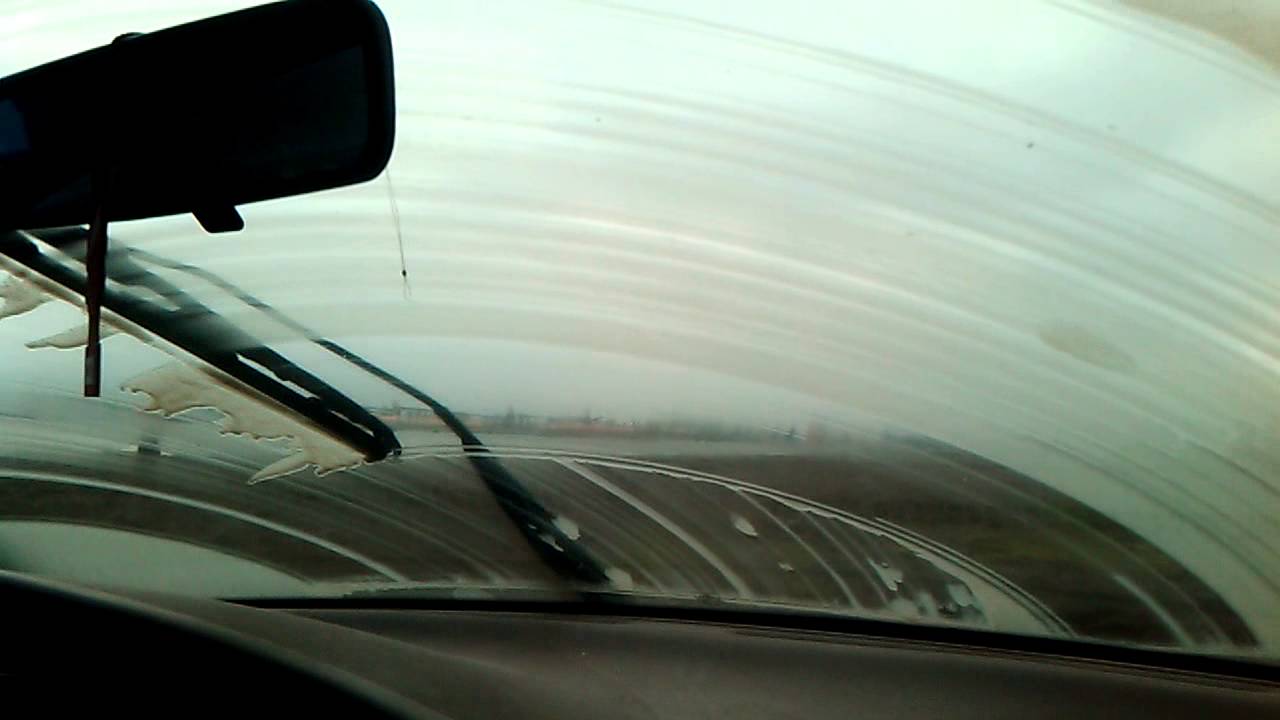 Here Is An Easy Way To Clean Your Car Windshield Super Clean
Considering how much beating your car windshield takes every time you are on the road, it's only natural for it to get bruised and blurry with the passage of time. Things, like using worn wipers for a prolonged period of time, or cleaning dirty windshield with a dirty rag over and over again for a long period of time, will start to take the shine and clearness of the mirror away. Sometimes the grime just starts to stick to the glass, and it needs thorough cleaning. You can get them buffed from a professional auto detailer, or you can try cleaning it yourself.
You're driving your vehicle every day, and the thing you look at the most is right out of the windshield. So you don't want any dirt on there that distracts you from driving or strains your eyes. I don't know about you, but I hate it when there is stuff on the windshield right in front of my field of view.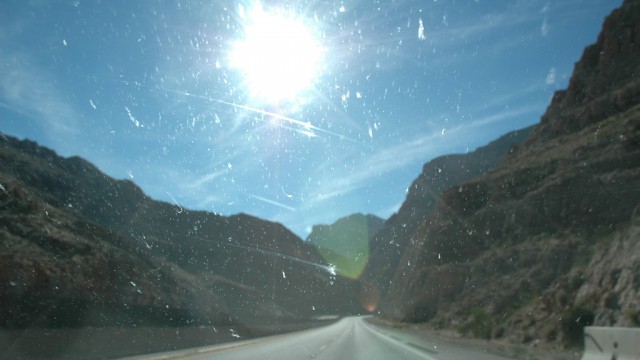 It's okay when it's a nice day but what happens when it's raining or when it's snowing? It's nice to know that your windscreen will beat up water, prevent ice for sticking, prevent bug splatter from sticking and also be nice and clear for at night to minimize any reflection.
Watch: PakWheels Video Tutorial: How To Wash Your Car Properly
The most important things that you can see clearly out of your windshield for safety and comfort. There are like a bunch of different glass cleaners on the market. Pick your favorite one that you like to use. Try finding something that doesn't have harsh chemicals such as ammonia and also prefer one that does not leave any streaks of residue.
Some people prefer using paper towels or bundled up a piece of newspaper to clean their windshield. If you can, try using a microfiber cloth. You won't scratch your windshield with this. It absorbs water really well, leaves no residue, leaves no fuzz, and it picks up dirt really well.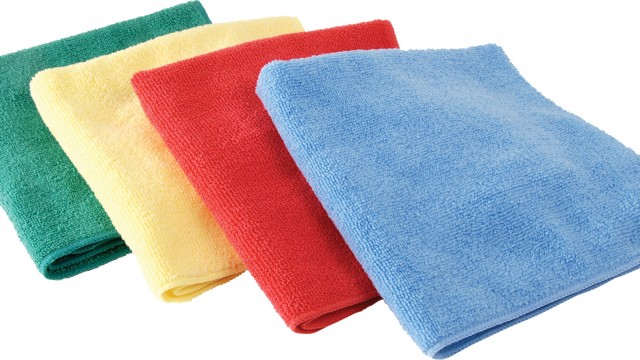 The first step will be to wipe your windshield with the microfiber cloth and your favorite class cleaner. Make sure you are working in the shade and clean half the glass at a time. If you spray the whole windshield with the cleaner, half of it might evaporate by the time you get to the other side and that'll just make a bigger mess. When wiping the windshield use random circular motions and change the direction of the towel. This will allow the glass to be scrubbed in different directions and remove the most are possible. Also, don't forget to get into corners along the edges of the windshield with your towel. This step will get all the visible dirt and noticeable debris off your windscreen glass.
Also Read: Your Car's Interior Deserves Your Regular Attention. Here Are Few Basic Cleaning Tips!
The next step is going to be using a piece of the clay bar. It is commonly used your paint. Just break a little piece off for this one time use. You can get all kinds of clay bars that will cost you from Rs1500 to Rs3500 depending on the brand and quality. Then get a water bottle filled with warm water and spray it on the windshield. Warm water breaks down and dissolves dirt particles better than cold water. You want a good amount of water because this will help the clays slide along the windshield.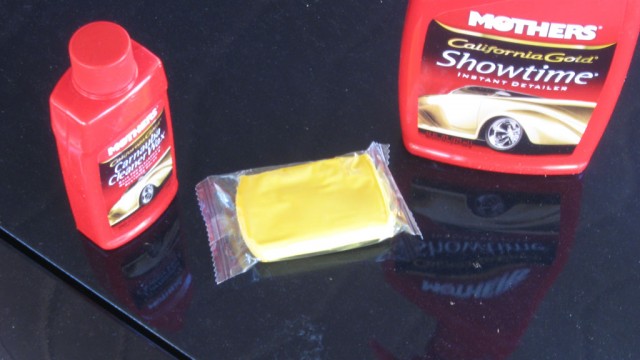 You should move the clay bar in an up and down motion and then in a circular motion to clean in all different angles. It will pull up any contaminants that are really stuck on the glass and will also clean up anything at didn't get cleaned up with your glass cleaner and if the clay kind of gets hung up and it's a little hard to move, focus in that area because there are contaminants there. The clay should run nice and smooth on the glass. Instead of clay bar, some people use steel wool or straight razor. That can be tricky. But with clay bay, there's almost no chance of you scratching the glass.
Also Read: How to clean your engine bay
After finishing using the clay bar, you will notice all that dirt that didn't get cleaned up by the glass cleaner. Clean the windshield with glass cleaner one more time. You will notice more grime and dirt marks on the towel after it. Now dry the windshield with a microfiber cloth. It will not leave any lint or drying marks on the mirror.
The last step will provide your windshield with protection as well as shine. For completing the process, get any carnauba or synthetic paste wax that you use on your car's paint. You will be going to use it on the windshield. Also, waxing the windshield will put a protective layer that beats up water, and prevents bird droppings and road debris from sticking to the windscreen glass. All you will need to do is take a damp paper towel and clean it off.
All you have to do to get your wax and apply it in a circular motion. You don't need thick layers. You just need to coat the surface of the glass. Since the glass is all smooth and clean after that clay bar, you are not going to need that much wax to coat the whole glass surface.
Make sure you don't leave empty spots and when you are done, wait for 5 to 10 minutes for the wax to completely dry so you can easily wipe it off. To test if it's okay to buff the screen, rub your finger on the waxed windscreen. If you see a smudge or the wax is leaving a residue, let it dry for some more time. If glass underneath is clear and you see wax depositing where you stopped your finger, it means the wax has dried, and you can clean it now. Get a clean microfiber towel and buff off as much waxes as you can. Try using circular motions because that will remove the most wax. Make sure to get the wax off of all the black pieces and all the trim.
Now that you have finished your first buff with that microfiber towel, change towels and get a finishing towel. This towel is going to be used for the final buff. Use circular motions on the windshield from different directions. It will provide the best results. And now do a final vertical buff by just moving the towel up and down. Make you don't touch the glass with your bare hands. It will leave a mark, and you will have to repeat the process once again.
And you are done!
To see how effective this wax layer is going to be, spray a little water on the glass and you will see it beading up and sliding to the bottom without any effort or leaving a mark behind.
Now make sure you clean your wiper blades as well. You will waste all the energy and time you spent cleaning the windshield otherwise.
Spray the glass cleaner on the towel and just pull the wiper blade up, take the towel running along the whole wiper blade. Make sure to do both wiper blade as well. You will see how much dirt and grime have been deposited on the blades with the passage of time. Cleaning them will protect your windscreen.
I hope this will help you in some way. If you have your own cleaning tips, don't forget to share them in the comments section below.