Monopoly is a word that is considered obsolete in the world of today that has seen the rise of unprecedented competition in every aspect of life. Industries all the way from textiles to power generation have seen the growth of immense competition with emergence of new brands due to the success of unrelated diversification. Talking of Monopoly, when it comes to the domestic Automobile market and the choice of a Sedan, the word Monopoly takes a definitive meaning for the consumer segment with the choice being limited to City, Corolla or a Civic.
Domestic market had seen the interest of a few different manufacturers trying to tap the Sedan segment earlier. Kia Motors had introduced a range comprising affordable sedans in the form of Kia Classic and Spectra, however due to unavailability of after sales services and ultimate decline of Dewan's business empire; the afore-mentioned sedans vanished from the local market. That's that but let's look at the country's biggest car manufacturer: Pak-Suzuki, the company had successfully introduced and gained business when it introduced Suzuki Margalla, however its replacements, Baleno and Liana could not find the public acceptance as their predecessor, and thus their production was rolled down as a result.
Some would argue that on an international level Liana, nor Baleno were not as good as the lights of City and Corolla, while a far cry away from the lights of Civic. To some extent they might be true in their argument. Yes it is a factor that exterior and interior styling has always been an achilles heel for the Suzuki designers when compared to the aforementioned competition.
What Suzuki Pakistan needed to do was to think ahead. Think of something entirely new, not reliant on the pre-existing platforms but a total redesign had to be thought of. Suzuki design bureau does not lack brilliance when given a free hand to design and develop a new platform. Swift is just an example for those in doubt. In lieu of the above stated claims, Suzuki Pakistan did come up with a brand new innovation for the Sedan segment consumers in the form of Ciaz.
When you cast a glance at this vehicle, anything and everything is absolutely new. You cannot make any relation to any previous sedans Suzuki had announced earlier. Whether you just walk around to observe the styling and exterior features, you wouldn't be able to just walk away without a smile of admiration for the attractive design elements. For the critics who had previously mocked Suzuki for their shabbily designed sedans when compared to its rivals, Ciaz proves to be a head turner for sure.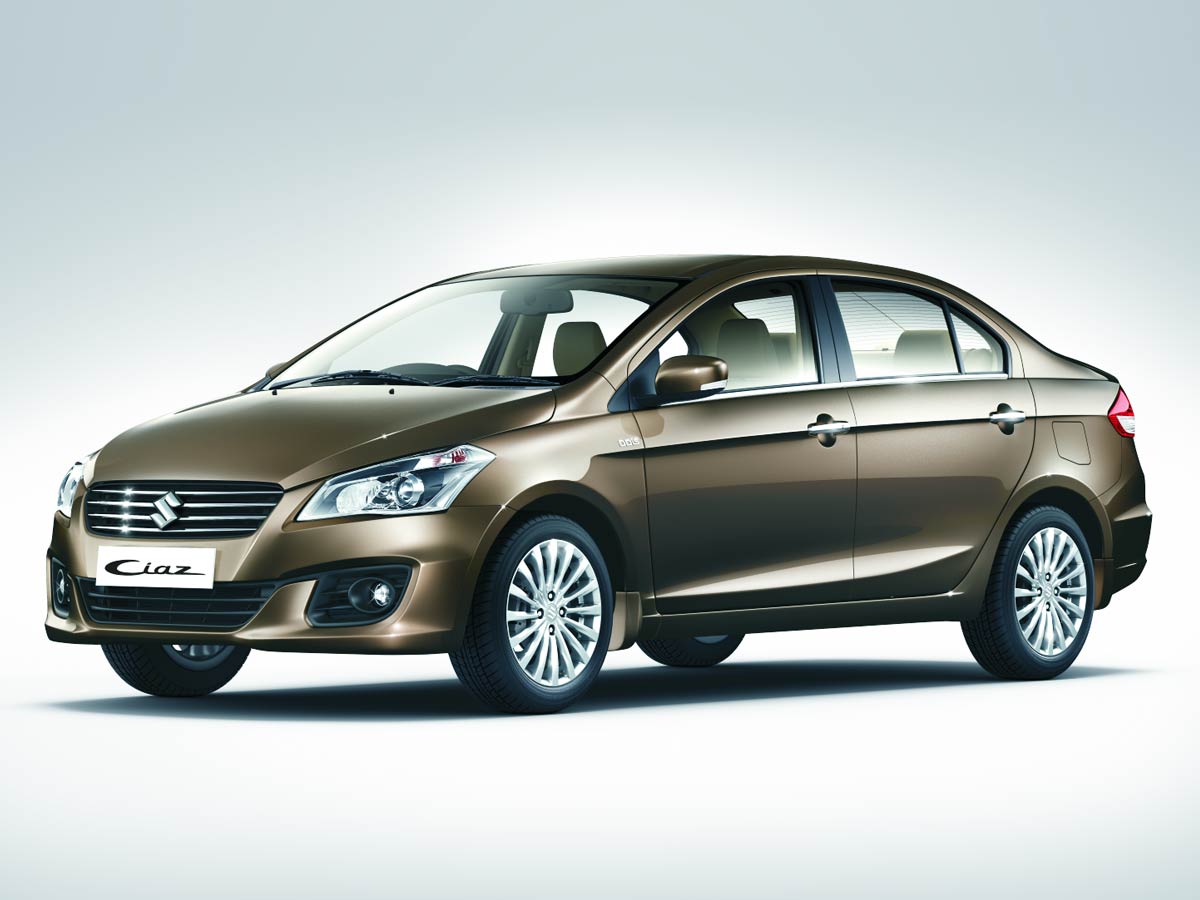 As a matter of fact the exterior is designed not only to look stylish and gain admiration, but also to cater the practicality. The exterior design is made highly aerodynamically efficient by the use of CAE. The exterior is made to standout by the use of projector headlamps which not only "look cool" but provide excellent visibility even on the darkest roads.
Talking of practicality, the Sedan segment has to prove to an average family bloke that there is ample space for his family and luggage. In Ciaz's case the boot space is a whopping 490 litres which can be increased to 510 litres by removing the spare tire. While discussing the boot space this has to be kept in mind that this amount of boot space is the biggest in the segment. No other local manufacturer, yes you read that right, no other local manufacturer offers this amount of boot space in their sedans.
Now comes the big argument. Big boot means that the rear and front legroom for passengers must have been sacrificed. The critics would again feel disappointed as this is not the case. Ciaz has been designed with a fairly long wheelbase which gives it lots of legroom for all the passengers.
In order to make the passengers and driver comfortable there are ample adjustments available including the seat adjustments for the front passengers, steering tilt adjustment for the driver and the seatbelt height adjustment for front passengers. You won't be short of storage spaces as well as the car comes equipped with water bottle holders on all doors and front and rear cup holders for the entire family. The central arm rest also has a storage compartment alongside the centre lower box which conceals beautifully under a panel which is designed to smoothen the dash outline.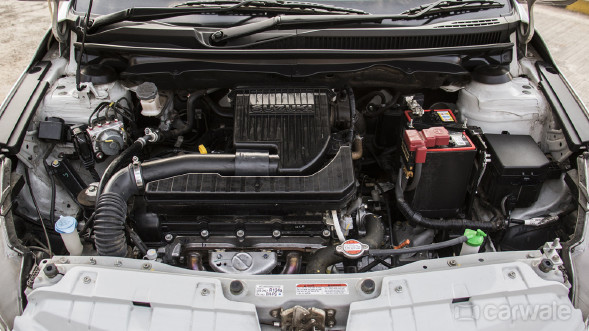 The drivetrain of the vehicle comprises of a 1.4 L naturally aspirated engine which will come mated to a 5 speed M/T or a 4 speed A/T. When it comes to power output the critics will find redemption in the fact that the Suzuki power plant is down on power when compared to its arch rivals. However, when it comes to the dry weight of the vehicle the Suzuki Ciaz is way lighter than any of its adversaries due to the cleverly engineered chassis and body panels. This means that the Ciaz possesses a far superior power to weight ratio; 88bhp/ton to be precise, than its rivals which in turn means excellent performance.
As far as safety parameters are concerned, by many Suzuki has been considered way below its competition. In the case of Ciaz however, all these concerns are put to the rest as the car satisfies 4 star ASEAN NCAP ratings. It has to be kept in mind that local sector sedans featuring 1.3/1.5L engines do not come with any sort of Airbag, whereas the Ciaz comes equipped with 2 frontal Airbags as standard.
As far as the prices are concerned, Automobile Pundits are predicting a price somewhere in between 1.8 or 1.9 Million, keeping in mind Ciaz being a CBU model with all those heavy duties imposed it is still a very reasonable and competitive price compare to its local counterpart in terms of build quality and imported refurbished vehicles the aftersales support Suzuki will provide.
Here, the cherry on top is the After-sales supports and readily available spare parts at Pak Suzuki's 100+ 3S authorized dealerships.
Concluding the discussion we have to mention that a general perspective of a local consumer might be; that it' expected from Suzuki to introduce a locally manufactured vehicle as the brand represents national identity being the biggest automobile manufacturer, however; this fact cannot be pushed aside that all the consumers crave for the foreign CBU units due to their premium quality. Ciaz represents a vehicle having that CBU premium quality and unmatched safety standards. It is now up to the customers to understand the fact and rejuvenate the essence of Suzuki Pakistan in the Sedan segment.