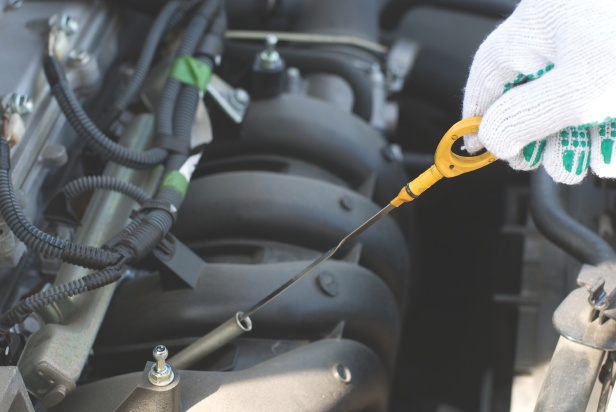 Engine oils have a great impact on engine performance, fuel efficiency and engine life. Car owners in Pakistan usually do not consider this fact on every oil change. Car owners in Pakistan usually prefer certified and renowned oils regardless of their engine compatibility with oil. All certified and renowned engine oils are not suitable for your car. Here's a summary of which oil grade is suitable for your engine in what type of climate. In an article on PakWheels; Here's what "engine oil grade represents", we had explained the meaning of engine oil grades, now we'll talk about their compatibility.
5W-40:
These oils are usually for cold climates and possess very low viscosity. They usually do not have the ability to withstand hot engine temperatures.
0W-40 oils being very fluidity flow easily towards the engine. Also helps on cold startups. They are compatible with new engines and within cold climates.
10W-30
These oils are the most used oils in Pakistan. Havoline Formula 10W-30 is one the most preferred oils among the Pakistani Car Owners. This grade of oil is used for normal wear and tear engines. It has the capability to withstand normal temperature of engine. Well maintained engines up to mileage of 70k to 90k are best lubricated with this oil in all weather conditions.
Compatibility:
• Well maintained normal mileage engines.
• All weather conditions if the car does not heat up on long routes with A/c.
10W-40
oils are mostly available with synthetic and semi-synthetic capabilities. ZIC manufactures, and also the most preferred ZIC A semi synthetic 10W-40 with environment friendly minerals. Typically, 10W-40 is used for engines that are initiating to experience some wear and tear changes. This oil also produces best results with oil solutions to prevent oil burning, smoke emissions and knocking sounds. But there is just one disadvantage of this oil that it is not beneficial for cold startups.
Compatibility:
• Engines with mileage around or above 100k
• All weather conditions if the car does not burn oil.
• All oil solutions to prevent oil burning and smoke emission.
20W-50
is a thick oil as represented by its viscosity; i.e. oil grade. Havoline 20W-50 Motor Oil and Kixx 20W-50 are the most widely used in this category. Kixx 20W-50 is specially made to prevent oil burning and smoke emissions. These oils are relatively cheaper as compared to other but they are not recommended for new and moderately older engines. Nearly all engine oil manufacturing companies are producing 20W-50 oils. If the mileage of the car has gone above 150k even if it does not burn oil, 20W-50 oil becomes a recommendation.
Compatibility:
• Older Engines
• Engines with excessive wear and tear
• Engines that burn oil
• Hot Climates
• Engines that heat up on high rpms and long routes
• Engines that surface timing chain clattering noises
As a matter of fact, knowing which oil is right for your car is really important. Engines do tend to increase their performance and age life if lubricated with the right engine oil. Not only this, getting your oil changed on due time is also an important step of car maintenance activities.