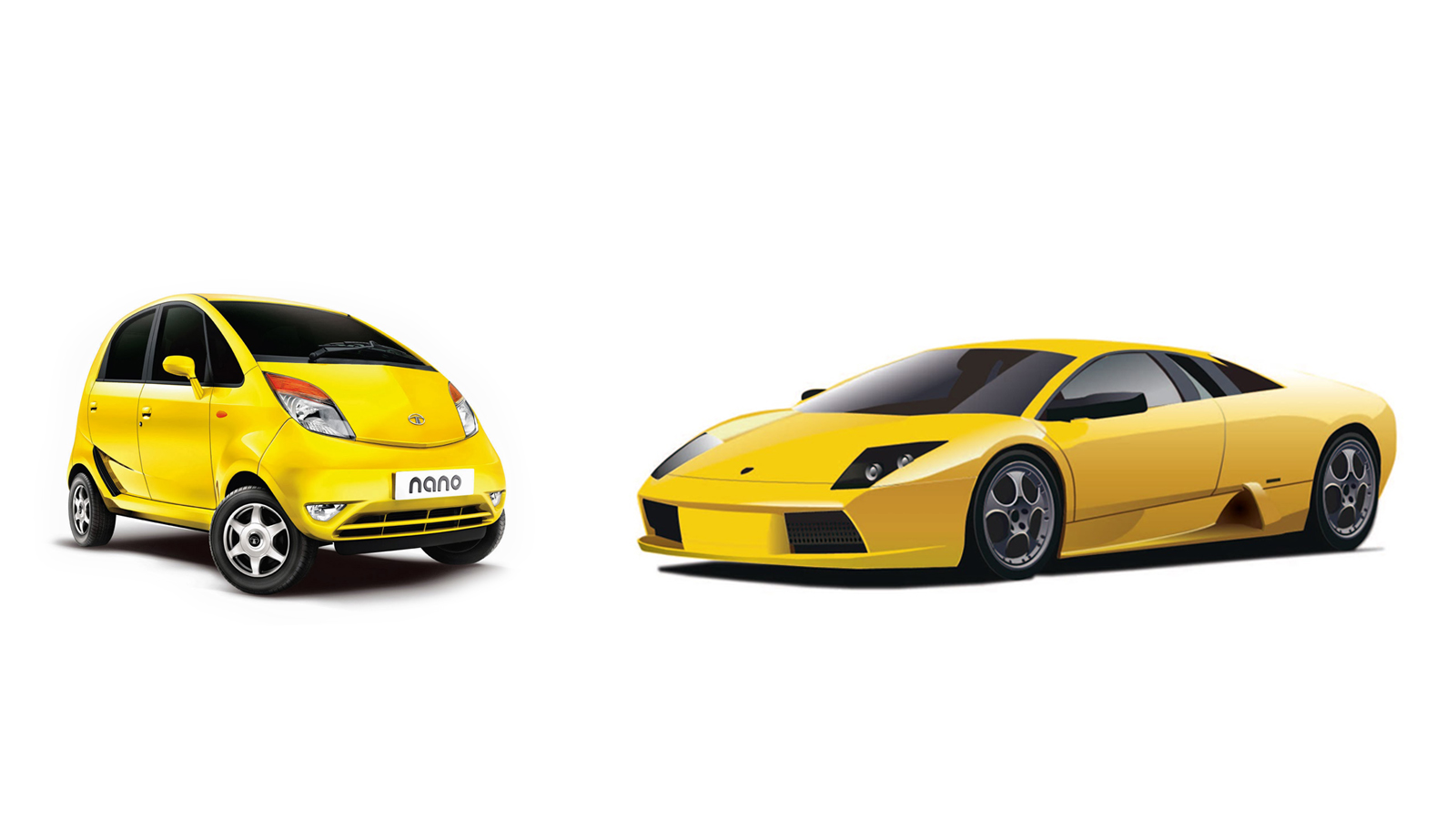 We all have heard the story how Ferruccio Lamborghini got so much furious at Enzo Ferrari that he went on to found his own sports car company. But if you haven't heard it yet, then here's the excerpt:
Back in the days, Ferruccio Lamborghini was the owner of a tractor manufacturing company 'Lamborghini Trattori S.p.A.', and he was an avid fan of luxury sports car. He used to own many sports cars including Lancia, Alfa Romeo, Mercedes-Benz, Maserati, and of course a Ferrari.
Since he knew about cars and the engineering that goes into making one from his career as a mechanic in the Italian Air Force and then later from his business of tractor manufacturing, he thought that Ferraris are too loud and rough for being called luxury sports cars. He kept that to himself until early 1960s when the clutch on one of his Ferraris broke and upon inspection he found out that the clutch used in his Ferrari was identical to the one he used in his tractors. He took this complaint to Enzo Ferrari, who told Lamborghini that he should suck it as he is a farm boy and a mere tractor maker who doesn't know about sports cars. That ticked Lamborghini off and he went on from driving sports cars to designing his own, and in 1963, he unveiled his first  super car, the Lamborghini 350 GTV.
This was the story of one angry automaker and how he made his name. Recently, I came across an article about Ratan Tata of Tata Motors and how he was insulted by Bill Ford of Ford Motor Company when he proposed to sell his passenger car business to Ford Motor Company. The story goes like:
In 1998, Tata Motors, under the leadership of Ratan Tata decided to get into passenger car segment and launched its first indigenous car, the Tata Indica. The car did very bad in the market and Tata passenger car segment suffered huge losses. Many consultants and analysts suggested Ratan Tata to sell off the passenger car segment. Tata Motors sent out proposals to many automakers globally, Ford Motor Company was one of them. Ford showed interest and Ratan Tata along with his trusted comrades went to meet with the representatives of Ford Motor Company at the company's headquarters in Detroit, Michigan. Bill Ford was leading the meeting. During the meeting, his behavior was insulting to Ratan Tata and at one point Ford told Tata that if he did not know about the passenger cars business then why did he enter it in the first place and that Ford would be doing Tata a favor if it bought the passenger car division of Tata Motors. That made Tata upset and he decided to come back to India without making the deal.
After the initial failures and tough years, Tata Motors eventually did well. In 2008, when the American economy was on the verge of collapse due to the global recession, many companies performed poorly and Ford Motor Company was on its way to file bankruptcy when Tata Group offered to buy its luxury automotive brand Jaguar-Land Rover. To finalize the deal, Bill Ford flew to Tata Group's headquarters in Mumbai along with his team. The deal went through and Tata Group bought Jaguar-Land Rover for USD 2.3 billion. Bill Ford mentioned Ratan Tata during the meeting that you are doing a favor to us by buying our loss making Jaguar-Land Rover division. Today, Jaguar-Land Rover is posting profits under Tata Motors.
From these two case studies, we came to a conclusion that if you tick off people with a spark for entrepreneurship and fury to be achievers, they will not take it lightly. They would go out of their way to prove you wrong and make something extraordinary. And this is a good rationale to justify why we talk and criticize the local automakers so much. PakWheels wants them to make something out of the ordinary for the Pakistani market and we are confident that one day they will because the people of this great nation have the capability to do so.