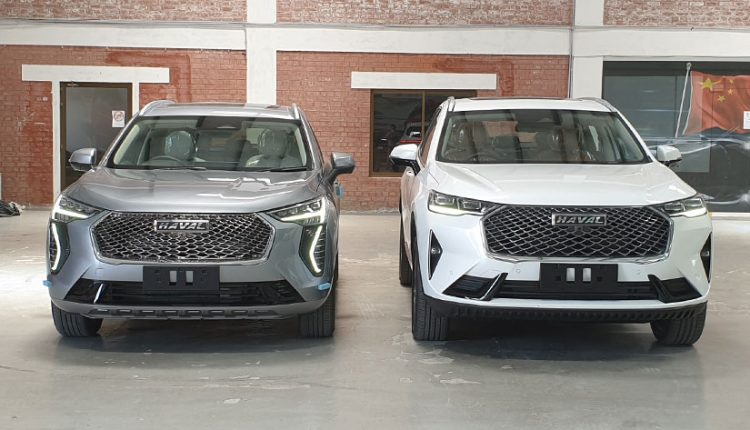 Haval, a new entrant in the Pakistani market, has been the talk of the town since its debut. First, the Sazgar Engineering Works Limited (the company that brought Haval to Pakistan) put on a great show with its latest SUVs, Haval Jolion and Haval H6. Both cars won the hearts of Pakistani buyers with their beauty, so much so that Sazgar had to close the bookings within a week of their launch. The company reopened the bookings soon after, but with a price hike! Everyone had a hard time understanding why the company made such a move. Well, now we know why.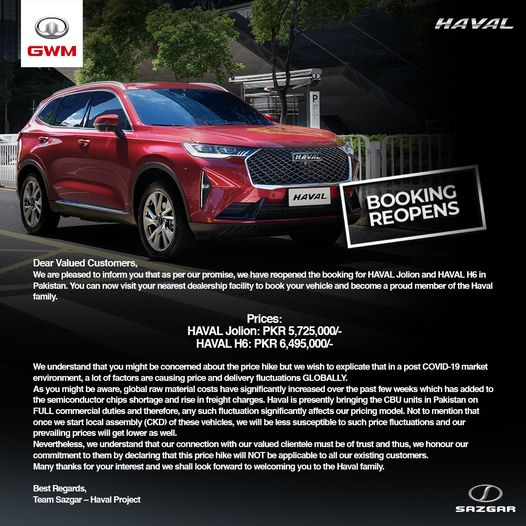 Haval Pakistan has posted an explanation for increasing the prices of both its SUVs by Rs. 2 lacs. As per the company's official statement, the prices have been revised because of increased operational costs. Due to the COVID-19 pandemic, the raw material costs have significantly increased, there's a semiconductor chip shortage, and a rise in freight charges. All of these factors have affected the pricing model of not only Haval but many other local and global companies.
Another point that the company has stressed in the official statement is that Haval Pakistan is currently selling the CBU units of its SUVs "on FULL commercial duties". The company says that the prices will become stable once the company begins the local assembly of its vehicles.
There is no doubt that the COVID-19 pandemic has crippled the automotive industry. Many automakers around the world have halted their operations, cut down on their production lines, and increased the prices of their vehicles. Haval is not the only one. 
If you want to be a part of the Haval family, you can book your Jolion or H6 now. But you need to hurry up as the booking window is closing soon (Thursday, June 17). The booking price of Jolion is Rs. 2 million, and the booking price of H6 is Rs. 2.3 million.