Highlights: Old Toyota Passo VS New Toyota Passo
Toyota Passo received an all-new model last year. And for all those who don't know, Passo is a cheaper alternative to the Toyota Vitz. However, there is no hybrid option available yet. As both old and new Passo are available to grab in Pakistan but what differences have Toyota bring in the newer model for its customers? Let's find out.
Design:
Right of the bat, the first thing which separates the new model from the old one is the design. And just like the old model, there are two variants. One is known as the Passo while the second one is a more modern looking and attractive called the Passo X replacing the Passo Hana. Below you can see both models side by side and decide for yourself.

(Left: Passo Hana Right: Passo X)

(Left: Old Passo Right: New Passo)
For starters both new shapes share similar design and structure however the Passo X has a much more aggressive style along with perks like LED DRL's, projector headlamps, LED tail lights and stylish alloy rims. The head lights shape is also different than the regular one and a much more premium front grill. There is also a healthy choice of customization options available too. You can pretty much give this car a crossover like look if you want to.
In addition to all this, the newer car is bigger and wider than the old model increasing in leg room space and has an option of two-tone color scheme bringing the total color options from 15 to 19.
Interior:
Toyota decided to stick with the same interior layout design this time. Only the newer one looks a bit more modern as you might have already guessed. The dashboard is the same with high mounted infotainment system along with gear lever along and climate control below. Probably not much different as you can see in below.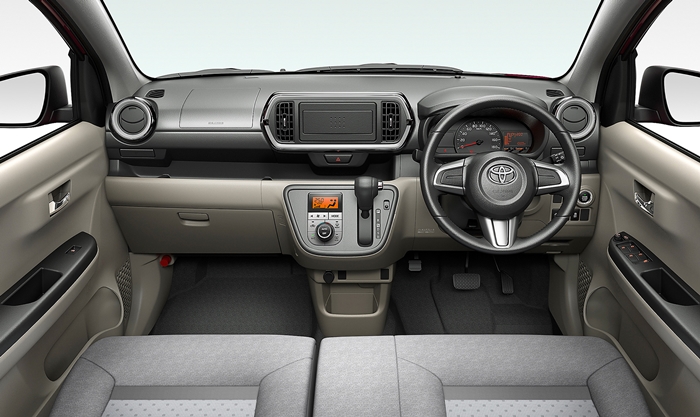 (New Passo)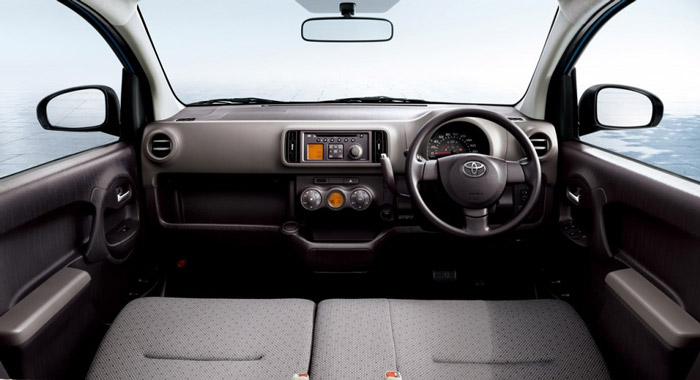 (Old Passo)
Features, Safety, and Improvements:
Although features list remains the same as the old model but luckily for model 2018 clever safety technology have been introduced:
Collision Avoidance System
False Start Suppression (Accelerator Pedal Override in case of braking)
Lane Keep Assist
The newer Passo (2WD) also gets improved fuel economy rating of up to 28.4 km/l as compared to 27.6km/l of the old model (2WD). Whereas most of this improved fuel economy comes due to the improved aerodynamics and weight reduction measures by Toyota which also claims to improve the overall rigidity.
These were the primary differences between the old Passo and the new Passo. But do keep in mind most of the features and safety equipment come as an expensive option. Buying the standard Passo in Pakistan could only have the new design over the old one however the Passo X is the sweet spot for many buyers. An average asking price of both new models is as follows:
Standard Passo: PKR 1.5-1.6 Million.
Passo X: PKR 1.65-1.8 Million.
Which car would you buy? Let us know in the comment section.